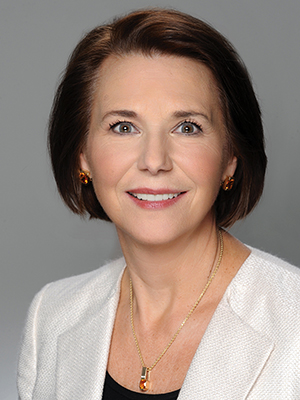 Linda P. Erickson
Linda P. Erickson, CFP®, is the president of Erickson Advisors and a registered principal offering securities through Cetera Advisor Networks, LLC, 336-274-9403 lindae@ericksonadvisors.net.

Once you retire there is usually no going back. No Resets, No Undo's, at least in the earned income department. This fact poses a challenge to those planning their retirement income strategies.
The primary question is usually this: "Will I have enough money?" That depends. Let's explore what is rapidly becoming a very popular choice for older retirees – a retirement community. The three most common are Continuing Care, Independent Living, and Assisted Living communities. All three operate under different business models; an informed retiree needs to understand how each would answer the question, "What if I run out of money?"
There are two types of Continuing Care Communities, Life Care and Fee for Service. You generally buy into a Life Care Community with a substantial amount of money. The proceeds can be generated from the sale of your residence. The community offers a promise that, through no fault of your own, you will not be turned out because you can no longer pay the monthly fee. (Every community has its own definition of "no fault of your own.")
The Fee for Service Communities generally have no up-front buy-in, but the resident pays a higher monthly fee that increases over time as you transition from one level of care to another. Fee for Service communities make no commitment to take care of the resident who cannot pay the monthly fee, but they will likely work with the family to access available outside sources of income to avoid asking the resident to leave.
Independent Living Communities are generally apartment-style arrangements that offer transportation, meals, and security as part of your monthly fee. Generally there is no "buy in" to this type of arrangement. When your needs escalate to Skilled Nursing, or when you can no longer pay the full monthly fee, you will need to find other accommodations.
Assisted Living Communities offer 24-hour custodial care and can best be described as Fee for Service. When the older retiree needs personal care assistance or, as is becoming more prevalent, needs special care due to dementia, Assisted Living Communities have professional staff on hand to assist the resident. Most of these services are included with the monthly fee, but some may be extra. Some of these types of communities have the capability of offering a resident continued care when he or she has only Social Security income; others may ask the resident to relocate if he or she can no longer pay the monthly fee.
In every instance it is extremely important to ask about all of the medical and financial contingencies that might arise, and how the community would handle each issue.