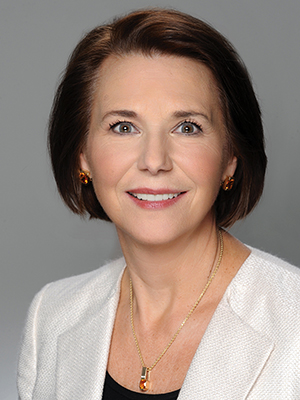 Linda P. Erickson
Linda P. Erickson, CFP®, is the president of Erickson Advisors and a registered principal offering securities through Cetera Advisor Networks, LLC, 336-274-9403 lindae@ericksonadvisors.net.

Fiduciary – "relating to or involving trust (such as between a customer and a professional; or relating to or involving a confidence or trust" or so says the Merriam-Webster online dictionary.
There is much discussion in professional circles lately about the "Fiduciary Standard." Although the idea and the use of the term Fiduciary has been around since 1631 (again, according to MW), its common usage has only recently emerged. When only the very wealthy employed financial consultants and managers to shepherd their trusts through to the next generation, only the very wealthy were concerned with trust officers being fiduciaries.
Now comes the 21st century and many people, not just the One Percent, have financial advisors; some are fiduciaries, and some are not.
Most financial advisors are highly ethical, reputable agents or brokers. While they may be ethical in their business practices, they may not be required to conduct themselves according to the higher standard, the Fiduciary Standard. What does that mean for the average investor?
Securities brokers are required by regulation to make sure each and every sale of a financial asset or product is "suitable" as defined by their regulating body. All certified financial planner practitioners, trust officers, and other credentialed professionals are bound by their Rules of Conduct to adhere to the higher standard, the Fiduciary Standard. What's the difference? The Fiduciary Standard requires that the professional advisor place the interests of the client ahead of his own. This standard requires objectivity, diligence, and full disclosure on the part of the advisor. I am a CFP®, and in my profession the Fiduciary Standard also requires full disclosure regarding fees and compensation.
So, why should investors care about the Fiduciary Standard? Let me suggest that your search for a financial advisor should include several questions regarding what standard the advisor works under. I would hope all investors expect their advisors to be honest, objective, and at full disclosure about fees and commissions, including those you don't see on the statement, these services expected today and in future, and any current or potential conflicts of interest. This information and these disclosures are required by those who work under the Fiduciary Standard; they are only recommended best practices to those who are not.
When shopping for a financial advisor to assist with a rollover, an Inheritance, management of a trust, or simply growing and preserving a lifetime of savings, ask that advisor a very simple question, "Are you required to work under the Fiduciary Standard." You and family might be very happy you asked.