By Cheryl Farkas
Home to Home in Guilford is celebrating its six-year anniversary with a considerable expansion of its operations.
Moving seniors requires traveling to and from a wider area of surrounding states. To keep up with the growing demand, along with its operations in Greensboro, Pinehurst, and Raleigh,
Home to Home has recently purchased a new company in Durham.
Jos Jansen, owner of Home to Home, says, "It was time to expand to keep up with the growing moving demands and to continue our constant approach to moving, to be a company of excellence."
Being primarily a moving company serving seniors, the demand in North Carolina is greater as it rises to the top of the list of preferred retirement states. Aging parents are moving closer to their children as well as the cities where their jobs tend to take them. Home to Home continues to cross state lines on a weekly basis, but this is not new. The company travels the entire east coast and as far west as Texas.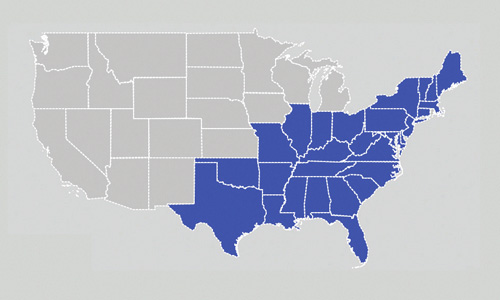 As Jos says, "We've grown real close over the years to some of the folks we've moved. This is because our specialty is customer service and attention to the smallest detail in a move." Often there are health issues, a death in the family, or circumstances that require an extremely sensitive approach to the changes a family is experiencing.
When clients are moving out of state, it may be uncomfortable to them at first. But arriving at their new location, when they see familiar faces, the same people who packed and moved them previously, already unpacking and helping them set up their new home, it is both comforting and comfortable, offering the best of customer service while going the extra mile.