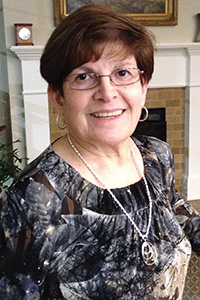 Dr. Inaam Schneider heads the Schneider Medical Group, PA
Dr. Inaam Schneider served four years in the Navy as an Internist before embarking on a 30-year career in private practice. Medicine has undergone significant change over the past few years. Worsening administrative excess and increased costs associated with third party payers has resulted in physicians spending less time with their patients.
This has led to the creation of a new practice model, Direct Primary Care, which allows more face-to-face time for patient and physician as well as crafting a new medicine specialty, Integrative Medicine, which treats the whole patient: mind, body and spirit. The intent is to cut down on the bureaucratic red tape choking the patient-physician relationship, allowing time to properly evaluate and treat an individual in a more personal and natural way.
Direct Primary Care (DPC) may sound like Concierge Medicine, but they are definitely not the same! Each works on the premise of a smaller membership- based patient panel, allowing more time for office visits. Both offer primary and preventive care, urgent care, chronic disease management and wellness support. They also have after-hour availability, same or next day appointments, annual physicals, and personalized wellness plans.
Differences, however, are significant! Direct Primary Care presents a much more affordable alternative to high priced Concierge Medicine. Membership fees for a DPC practice range $50-85 per month. Concierge Medicine may charge up to $250 per month and/or an annual fee from $1,500 to $30,000. DPC is very attractive to patients with high deductible insurance since yearly out-of-pocket costs are often much less than the annual insurance deductible. It tends to cater to the underinsured and uninsured.
As physicians, we have the clinical expertise to effectively treat disease. However, when we turn the patient into a cold collection of lab data and diagnostic studies, we run the risk of not seeing the forest for the trees – of not seeing the patient for the disease.
Integrative Medicine (IM) is a philosophy of a whole person approach, designed to treat the person, not just the disease. Blending evidence-based conventional western medicine with complementary and alternative treatments, such as herbal medicine, acupuncture, massage therapy, biofeedback, yoga and stress reduction techniques, IM attempts to treat the whole patient, not just the disease.
The website of the Osher Center for Integrative Medicine at the University of California, San Francisco says: "Integrative Medicine seeks to incorporate treatment options from conventional and alternative approaches, taking into account not only the physical symptoms, but also psychological, social and spiritual aspects of health and illness." It's about time.
Why are patients seeking alternative approaches to health care? It's because they have a deep dissatisfaction with the current state of health care which is a system that leaves providers feeling rushed to get through the visit, overwhelmed in collecting data mandated by government and insurance agencies, frustrated at having limited time to actually interact with the patient. It subsequently leaves the patient feeling nothing more than a constellation of symptoms, at a loss for the cause, and leaving the office with inadequate recommendations. Integrative Medicine for the most part offers more time, more attention, and a broader approach to healing.
Look for a qualified physician rigorously trained in a program such as the Integrative Medicine Fellowship at the University of Arizona founded by Andrew Weil, MD, a world renowned leader in IM.
In essence Direct Primary Care and Integrative Medicine present a welcome return to traditional comprehensive, highly personalized health care, treating the whole patient: mind, body and spirit. And it's about time!