A lifetime of flourishing and growth means we've not only surrounded ourselves with more loved ones but also with more things we love. We have established, increased and furnished our estates; we have traveled, bought and inherited. But when the time comes to relocate and simplify, downsizing may be more complicated than we imagined. Perhaps we don't know the value of all the individual things we own. We may be unsure how to attract buyers for them. And finding the right trustworthy specialists, some far from home, arranging meetings or shipping, and waiting for appraisals, can be uncomfortable, daunting and time-consuming.
Have you considered auctioning your belongings? As you streamline your life into the simpler joys of retirement, an auction house can streamline the process of getting there by providing a broad, easily accessible avenue into an international marketplace for selling collectibles. Rather than searching for buyers for your possessions, buyers find them.
A national auction house with a well-established local base provides personal, professional service. Expert in-house specialists in a wide range of departments, such as Fine Jewelry, Furniture, Silver, Asian Art, Fine Art, Coins, Fine Wine, Modernism and so much more, are able to accommodate and appraise a full lifetime of diverse acquisitions. They can come right to your door, evaluate all your belongings, and then organize and manage the selling process from start to finish, all in a very short time. That can set you free to move into the next phase of life less burdened not only by possessions but also by the chore of selling them.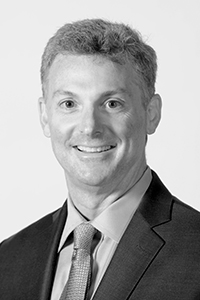 Leland Little
Leland J. Little, CAI, brings over twenty-five years of experience in the auction and estate business to the Hillsborough, North Carolina based Leland Little Auctions (www.LelandLittle.com). As President and Principal Auctioneer, Mr. Little has guided the Gallery into one of the premier auction houses in the Southeast, holding quarterly catalogue auctions grossing over $1 million each sale. Mr. Little regularly conducts estate and online auctions and has led appraisal clinics and fundraiser auctions for charities throughout North Carolina. Currently, Mr. Little serves as the Chairman of the State of North Carolina's Executive Mansion Fine Arts Committee Board of Directors as well as the Executive Mansion Fund, Inc. He lives with his wife and two daughters in Durham, North Carolina.