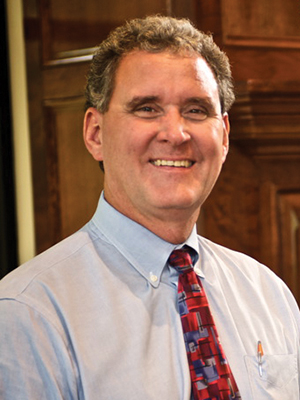 David Ammons
David Ammons is president of Retirement Living Associates, Inc. (RLA), a company which provides planning, development, marketing, and management services for new and existing retirement communities. He has worked in and with Senior Living Communities since his graduation from Wake Forest University in 1985.
I have written before about the various terms, categories and definitions used in the Senior Housing Industry. The term "Senior Housing" alone carries various connotations, so clearly the task of defining them within the industry is a challenge. However, the summary below captures the definitions and provisions as well as any list I have seen and I wanted to share it in the following paragraphs.
Defining Terms of Senior Living
55+ Active Adult Communities are master planned communities for individuals 55 years of age and more. They include town homes, single homes, or apartment homes for purchase, but they are not licensed to provide medical or personal health services. They offer freedom from yard maintenance and other conveniences along with recreational amenities and services with a clubhouse.
Independent Living is designed for those 62 years of age and more who want a lifestyle filled with social opportunities. Residents are required to manage their own lives independently with services that may include housekeeping, transportation, events, and dining. Residents lease their apartments on a year-to-year basis; monthly rates range from $1500-$4500.
Assisted Living Communities are licensed communities that provide 24/7 supervision and assistance with the activities of daily living by Certified Nurses Assistants (CNAs), RNs and LPNs. Regulated by the county and the State of North Carolina, they provide dining services, personal care, activities, and housekeeping which are required of all communities. Residents lease their apartment and services on a month-to-month basis with monthly rates ranging from $2500-$5000.
Skilled Nursing Facilities are a licensed facility that provides 24/7 supervision and assistance with activities of daily living and skilled nursing needs by a Registered Nurse. These facilities are designed for rehabilitation and short-term stays. Medicare covers 80 percent of rehabilitation stays for up to 100 days. Medicaid may cover some of a long-term stay if the patient is income-qualified. Private pay rates range from $4000-$6000 monthly.
Life Plan or Continuing Care Retirement Communities are master planned communities for individuals 62 years of age and more who want a lifestyle filled with recreational, educational, and social opportunities. Health Care, including Assisted Living, and Skilled Nursing, is available on-site. Members pay an entrance fee to enter the community and a monthly fee to cover utilities and maintenance as well as dining, housekeeping, and activities, all of which are included in the monthly fee.