Joseph Polcaro keeps his giant-slalom skiing silver medal in his pocket while walking his dog or interacting with residents at the SearStone retirement community in Cary. It's not out of boastfulness but more out of pride.
At 81 years of age, Polcaro has the energy of a much younger man. This past March he won the medal in the Bronze Division of his age group at the National Standards Race (NASTAR) – the world's largest recreational ski race program – in Steamboat Springs, Colorado. To qualify for the national competition, he had to meet a qualifying time on the same course in January 2017.
Even though only two people qualified in his age group – virtually guaranteeing him a medal – Polcaro doesn't let that fact diminish his accomplishments.
"The guy who beat me lives in New Hampshire and skis all the time," Polcara said. "I only ski two to three times a year."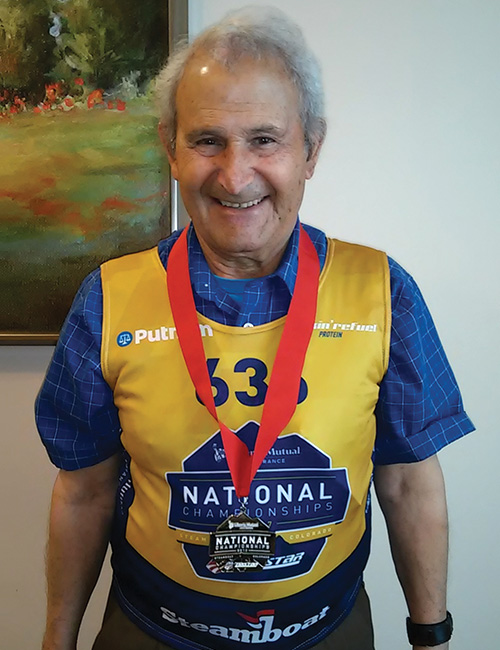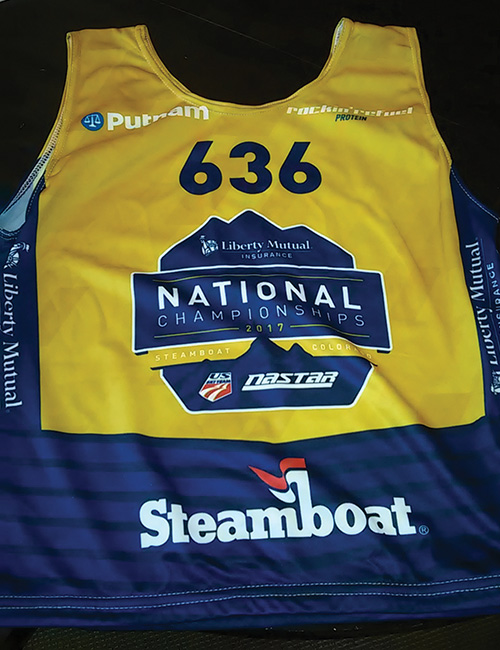 A long and interesting life
Although the silver medal is his latest accomplishment, it's only one of the many things that have enriched his life. Originally from Italy, Polcaro immigrated legally to the United States to live with relatives after both of his parents died. While living in Boston, he went to school to learn how to cut hair.
He was later drafted into the U.S. Army, which brought him to North Carolina where he was stationed at Fort Bragg. Upon his discharge, Polcaro went to work in Lumberton, where he met his wife, Alfrieda. They subsequently moved to Chapel Hill where he opened Joseph's Hairstyling.
As a shrewd businessman, he started renting out parking spaces on his property to college students and to sports fans coming to watch UNC football games.
Alfrieda passed away several years ago, prompting his eventual move from a large home in Chatham County to SearStone, where he has regular visits from two sons, a daughter, and his grandchildren.
Typical of the SearStone lifestyle, Polcaro isn't one to sit around. At his age, he still referees soccer games, coaches Special Olympics year-round, and even drives to Chapel Hill several days a week to cut the hair of longtime customers.
And he's not done with skiing, either. "At the airport, we ran into a 98-year-old skier who said, 'See you next year,'" Polcaro says with a chuckle. "Now I have to go back and see if this guy's gonna be there!"
By Leigh Roach, marketing director with SearStone (www.searstone.com)