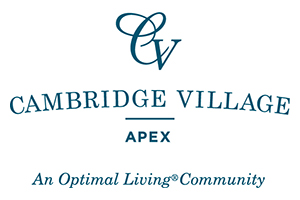 Who or what makes you happy? Who/what puts a smile on your face every day? If you ask either one of these questions, you may get a mixed bag of answers.
However, there is one answer that might be more common than all the rest…" my pet." Whether it crawls, walks, slithers, hops, or flies, your pets offers a level of companionship, love, and support that never fades. And even in the toughest and loneliest times, our pets are always there to console and lift our spirits. I see this everyday with families, friends and especially in our community, Cambridge Village of Apex, an independent retirement community for active 55 and older adults.
I have the pleasure of working and conversing with these most interesting senior citizens. The stories they share and the experiences they've had truly puts a smile on your face.
One of the many aspects that makes Cambridge Village such a joyful community is seeing the residents with their pets. Whether it is Sassy, a bouncy Pomeranian; Charlie, a loving mixed westie; or Mr. Banks, a black cat with an elegant personality, they all provide their owners with heart-warming happiness.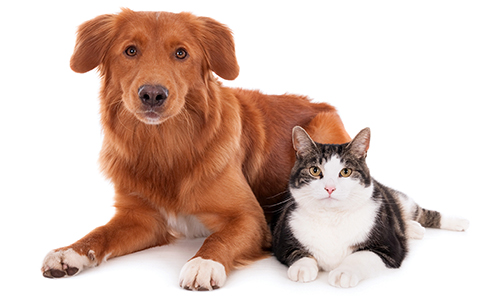 Seeing the pleasure pets bring to our senior residents, I wanted to stage an event that showed our appreciation for all that pets do for us. With help and support from the Cambridge Village staff, we launched the first Annual Pet Palooza on September 23.
The event showcased local pet vendors, adoption centers, and The Marvelous Mutts Dog Agility Show with food trucks, a local brewery and music to heighten the pleasure. The 15 vendors ranged from pet therapy groups to animal hospitals, from grooming services to day cares, and more. We also offered sponsorship opportunities to the vendors with all the money donated earmarked for the Best Friend Pet Adoption of North Carolina. The event was free to the general public; everyone was encouraged to bring their pets.
Approximately 400 people attended the event. Walking around the exhibits, the fun and excitement surrounding the Pet Palooza was evident. Residents of Cary, Apex, Fuquay Varina, and Holly Springs brought their furry, feathery, or scaly friend to enjoy the festivities. The local pet vendors shared their products and services while local pet shelters brought rescue puppies and kittens available for adoption.There were not only dogs and cats at the Pet Palooza. There were a couple bearded dragons, furry bunnies, and even a Blue-Ribbon-winning turkey named Giblet.
However, the main attraction was the Marvelous Mutts Dog Agility Show. The dog performance company has traveled all over the country showing off their skilled, high-flying, athletic canines. They have appeared on Good Morning America, ESPN, The Late Show, and more. The sound of oo's and ah's resonated throughout the crowd as the high-flying mutts ran through obstacles, jumped through hoops, and caught frisbees one after the other. It was truly amazing to see their athletic talent.
Pets play a huge role in bringing joy and happiness into the lives of seniors. At Cambridge Village our mission is to provide a healthy, vibrant, and loving environment. Allowing pets into Cambridge Village is a vital step towards creating a caring atmosphere for seniors.
Sam Kelly, Community Relations Coordinator, Cambridge Village of Apex