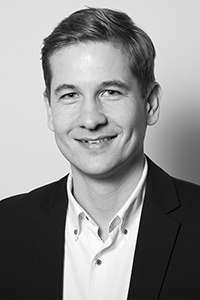 Thomas Leth
The Bathroom as a Place to Wind Down
The room for personal grooming, formerly a purely functional space, has evolved into a retreat, a place where we can take a break and relax. Anyone designing a new bathroom nowadays turns to trends that help slow down our hectic lifestyles. The Danes have their own special word for that: hygge (pronounced hoo-gah).
"For us Danes, hygge describes the feeling of wellbeing and contentment we derive from tranquility, simplicity and relaxation," explains Thomas Leth, Area Sales Manager for Northern European countries and Managing Director at Hansgrohe Denmark. "It's not for nothing that we're considered one of the happiest countries."
The 44-year old grew up surrounded by all things bathroom and Hansgrohe. After all, it was his father who established Hansgrohe's Danish subsidiary in 1987. Thomas Leth understands how to bring hygge to the bathroom.
"With a hyggelig bathroom you start off the day happy and end it with a warm feeling of wellbeing—perhaps together with your entire family. It's the little things that bring coziness to what used to be a very functional and sterile space: Natural and homey materials, friendly textiles, and plants and candles convey tranquility and inspire us to return to the simple pleasures of life," Leth explains.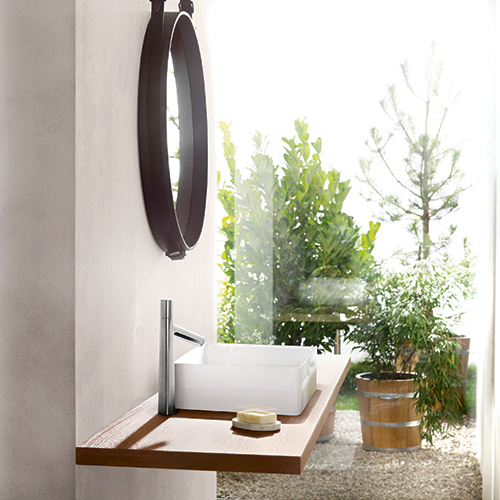 Bathroom trends for 2018: natural materials, lots of light, and a clearly defined room layout.
Authentic materials play an important role, from rustic warm wood elements to rough wall surfaces, such as exposed concrete or brick, in combination with vintage accessories and natural accents. Natural, rough surfaces create a tactile sensuousness and set the stage for shimmering metallic fixtures and showerheads with a linear, geometric design.
A clearly defined, spacious room layout opens up space for freedom of movement. Lots of light, soft colors and practical storage space for bathroom toiletries give the room an uncluttered look and an air of peace and quiet. Seating options and shelves and racks make the room homey. Shower areas are becoming more spacious without being obtrusive. Floor-level showers are on trend: big enough for two, no frames, and minimalist with an almost invisible glass panel as a splashguard.
"The serene architecture of the bathroom is ideally complemented with mixers and shower heads that impress with their minimalist design," Leth explains. "When nature and water take center stage, technical elements should be concealed behind a wall or panelling for a clean and uncluttered look. Functions should be clearly recognizable and easy to use. And when bathroom basics perfectly fulfill the user's wishes, the resulting atmosphere is naturally hyggelig."