By Brian Lampkin, Co-owner of Scuppernong Books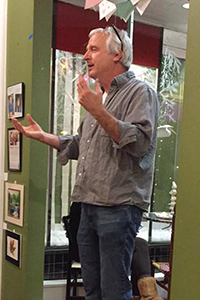 Brian Lampkin
The Greensboro Bound Literary Festival, coming to the Gate City May 18-20, will see downtown Greensboro transformed into a sea of literary life with writers from across the country reading, conversing and meeting the readers of the city.
Cultural icons, award-winners, long-loved established novelists and newly discovered rising stars will meet for the weekend with events taking place at the Downtown Library, Greensboro History Museum, International Civil Rights Museum, Triad Stage, Scuppernong Books, Greensboro Project Space and N.C. A&T's Harrison Auditorium.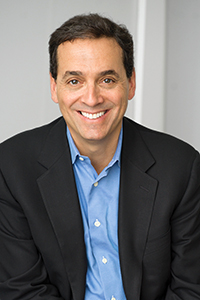 Daniel Pink
Friday, May 18 7:00p.m.
Greensboro Cultural Arts Center
But what you really want to know about are the writers attending this year's festival, a star-studded lineup with three keynote speakers. On Friday, May 18, at 7 p.m. best-selling author Daniel Pink will speak in the Van Dyke Performance Space in the Greensboro Cultural Arts Center. The tenth most-watched Ted Talk of all time, his presentations are legendary (over six million views). His latest book, When: The Scientific Secrets of Perfect Timing follows Drive and To Sell Is Human. Like all of the Greensboro Bound events, it's free and open to the public but get there early to be sure of a seat!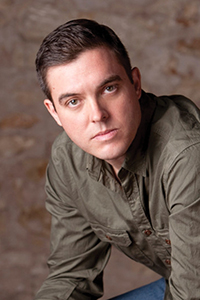 Kevin Powers
Saturday, May 19 7:00p.m.
Civil Rights Museum Auditorium

Novelist Kevin Powers is the featured event Saturday, May 19, at 7 p.m. in the International Civil Rights Museum auditorium. Powers, an Iraq War veteran, is the author of The Yellow Birds, a National Book Award finalist, acknowledged as the most moving account of the Iraq War. His new novel, A Shout in the Ruins, to be published just before the festival, is already garnering remarkable praise.
Nikki Giovanni
Sunday, May 20 5:00p.m.
NC A&T's Harrison Auditorium
But the festival's most iconic figure is certainly the poet/children's author/social activist Nikki Giovanni, the festival closer on Sunday, May 20, at 5 p.m., again in NC A&T's Harrison Auditorium. Giovanni, author of more than 20 books, is a cultural force who has inspired thousands through her books and as a popular graduation speaker.
Planning for the festival began in earnest in January of 2017 in the back room of Scuppernong Books when 45 people volunteered for an idea implanted by a new Triad resident, Steve Colyer.
An irrepressible veteran of the Miami Book Fair, he saw, as newcomers often do, what was missing in Greensboro and brought the energy, determination, and suspenders necessary to launch a book festival.
Colyer is quick to acknowledge that Greensboro Bound has used the experience of existing festivals to steer Greensboro Bound away from possible pitfalls. Organizers and founders of the Miami Book Fair, Decatur Book Festival, Virginia Children's Book Festival, and Winston-Salem's Bookmarks have all provided invaluable guidance.
Greensboro Bound is an all-volunteer organization (and many more volunteers are still needed — sign-on at greensborobound.com), operating under the 501(c)(3) nonprofit Greensboro Literary Organization. Envisioned from the beginning as a low-cost festival, through tireless fundraising efforts and the generosity of donors of various amounts, Greensboro Bound will indeed be free.
More Festival Highlights
Other festival highlights, all to be presented in the Van Dyke Performance Space in the Greensboro Cultural Arts Center on Davie Street, are: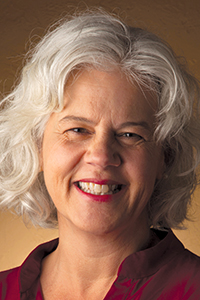 Beth Macy
Beth Macy, author of Factory Man and Truevine, will discuss her forthcoming book, Dopesick, an emotionally moving account of America's opioid crisis. (Sunday, May 20, 1 p.m.)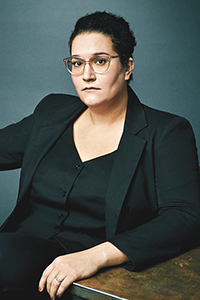 Carmen Maria Machado
Carmen Maria Machado, 2017 National Book Award finalist for Her Body and Other Parties. (Saturday, May 19, 2 p.m.)
Katie Button, an Asheville chef, and Joan Nathan, author of 11 cookbooks, including King Solomon's Table: a Culinary Exploration of Jewish Cooking from around the World. (Sunday, May 20. 3:30 p.m.)
Lee Smith: novelist, North Carolina legend and author of Dimestore: A Writer's Life. (Saturday, May 19, 10 a.m., in conversation with novelist Michael Parker.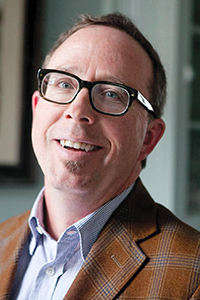 John T. Edge
And many others including Daniel Wallace, author of Big Fish and 2017's Extraordinary Adventures; John T. Edge, director of the Southern Foodways Alliance and author of Potlikker Papers, and John Shelton Reed.
And don't forget the great children's programming! These exceptional children's and young adult writers will also be featured during the festival: Stacy McAnulty, John Claude Bemis, Melanie Conklin, Tara Luebbe, Megan Bryant, Ellen Fischer, Nora Carpenter, and more.
There'll be live llamas and children's yoga and fun all around. For more information, visit our website: greensborobound.com or call 336-763-1919. See you at the festival!