It is true – they don't build homes like they used to! Today's new homes feature light-filled, liveable floor plans, durable, low-maintenance materials, and stronger, more efficient construction.
Fire protection and other safety measures make new homes a safer choice for concerned families. Electrical power systems in new homes are sized for the heavier electrical demands of today's family.
New homes are healthier than older homes. As health risks of certain building products have become evident throughout the years, the building industry has responded with products and systems that eliminate recognized health hazards such as asbestos and lead.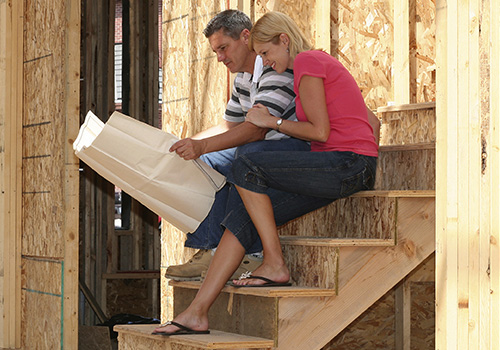 Today's new homes are stronger. Extra bracing and framing anchors help homes withstand high winds, storms, and even earthquakes.
New homes require less maintenance. With siding, windows and trim that never need painting, it's easier to maintain your new home's fresh, attractive appearance.
New homes consume half as much energy as homes built before 1980. More efficient heating and cooling systems, better windows, improved insulation and controlled air filtration offer new homeowners reduced energy costs, more comfort and convenience year round.
Whether modest or grand, new homes feature convenience and liveable floor plans. Innovative, strategically planned windows allow more natural light and make new homes look and feel more open. Functional, state-of-the-art kitchens feature a wide variety of attractive, durable cabinet finishes and countertop materials.
A new home may be one of your smartest investments! Structural and new appliance warranties coupled with the lower operating and maintenance cost of a new home offer peace of mind and savings. And, as new homeowners add personal decorative touches and landscaping, new communities acquire added charm and value.