In this issue…
The cool days of fall are to be embraced if you live in the Triad because Fall is one of our most beautiful seasons where activities abound. It's a particularly good time to rediscover the great downtown offerings in Greensboro, Winston-Salem, and High Point – where a host of entertaining and educational options abound with multiple festivals, concerts, and classes.
All artistic backgrounds and talents are welcomed at Greenhill Center's Arts and Wellness classes in Greensboro. In Winston-Salem, a costumed guide will lead a lantern-lit tour through Old Salem for five evenings in October.
Want to hit the road? Make a road trip to remember through the autumnal glory of the Blue Ridge Mountains or travel to the coast to celebrate the 300th anniversary of the notorious Blackbeard's death. Fall activities abound in North Carolina's Variety Vacationland!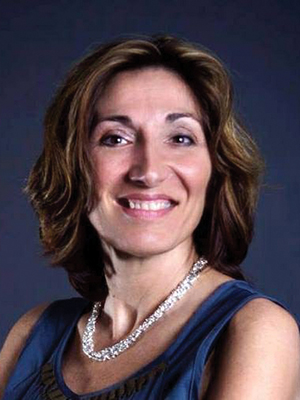 Stephanie Franklin,
Regional Director
of Sales
We are excited to welcome a new staff member who has come on board at the Retirement Resource Guide. Stephanie Franklin has joined our team to serve as Regional Director for both the Triangle and Triad editions. Stephanie, who relocated from Florida to the Triad several years ago, is pleased to call Burlington "home." Bringing a new energy and enthusiasm to the job, she loves people, especially helping folks in the retirement realm.
She also will bring many new features and programs to our readers including our new website which will debut this fall. It will feature lots of video to make your new home search easier and more complete.
Stay tuned!
Articles in this issue:
Cover Story
Downtown Bound!
Planning for the Future
"Long-Term Care" – Three Words that Can Forever Change a Family
Fitness & Wellness
On the Multiple Benefits of Walking
Arts, Leisure & Travel
Shiver Me Timbers!
Triad & Triangle Share 10 Parks
Healthcare
Novant Health Rehabilitation Hospital Opens
Overcoming Hurdles in Healthcare
Keeping Your Brain Healthy as You Age
News & Information
Hospice Care Organization Changes Name to Trellis Supportive Care
Forsyth County Works to Meet Needs of Changing Demographics
Shepherd's Center Sponsors Moving Meditation
Helping Veterans Find Support – NCServes