In This Issue…
Three words to consider as we embrace 2019: reflect, refuel and refocus.
Here at the Retirement Resource Guide, we are refueled as we merge the Triad and Triangle issues into one publication serving Central North Carolina. Our vision is to give our readers the big picture of what's available throughout the region. Central North Carolina has so much to offer, from stunning Active Adult communities to a gorgeous selection of Life Plan communities—each offering a lifestyle that fulfills all aspects of living. Whether your dream retirement revolves around windswept beaches, verdant mountains, or vibrant cities, North Carolina has you covered. We hope you consider Central N.C. for your place to call home.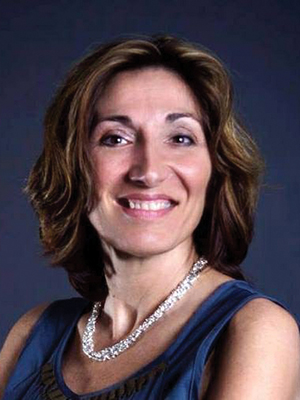 Stephanie Franklin,
Regional Director
of Sales
This year we have a fresh, clean, and easy-to-navigate website that showcases communities, products, and services with beautiful videos, photos, and overviews. We want to highlight the arts & leisure, healthcare, and wellness options in the region, as well as help our readers plan for the future financially, physically, and emotionally.
You'll notice in this issue we have additional columns for your reading pleasure. The contributors are people, some are my friends, who have experience concentrated in a particular area. I've asked them to write columns specifically for you, our reader. I hope that you enjoy and come to consider them friends as well.
On the cover, our editorial director visited with Debbie and Jerry McDaniel who have embraced their "retirement" by engaging in projects that keep their creative juices flowing, an important part of appreciating the retirement lifestyle.
Thank you for being part of the Retirement Resource Guide family. We value our readers and will do our best to provide you with exceptional content.
Articles in this issue:
Cover Story
Retirement Communities
Salemtowne Begins Construction on The Woodlands
Planning for the Future
New Year Retirement Resolutions
Fitness & Wellness
Achieving Healthy, Beautiful Skin
Healthy Living for Healthy Brains & Bodies
Arts, Leisure & Travel
Winter Wine Events in Yadkin Valley
NC Museum of History Foundation Presents Awards
Healthcare
Take Charge of Your Health Care
Ready for a Retirement Community?
Choosing Healthcare at Home Services
News & Information
Pricey Harrison Receives Berry Award
Plans Unveiled for Former Bell House Site
Senior Care Community Opening in 2019
Wake Forest Baptist Health – High Point Medical Center
Ms. Senior Guilford County 2018
Golden Girls Attend Rockettes' Class
TRLA Awards Over $10,000 in Grants