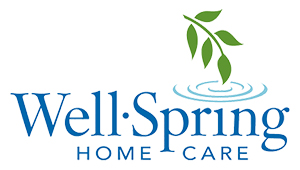 Well•Spring Services, Inc., has introduced Well•Spring Home Care to individuals in their private homes, a service previously offered only to the residents of the award-winning Well•Spring Continuing Care Retirement Community.
Well•Spring caregivers can provide a range of services from companionship to assistance with daily living tasks that will enable individuals to remain in their home, maintaining their independence and lifestyle.
The Well•Spring Home Care staff is composed of highly trained and caring individuals, each of whom goes through a background check prior to being hired; once employed, they are bonded, insured and covered by Worker's Compensation. Individualized training and instruction is based on each client's requests and needs.
Well•Spring Home Care can also assist with medication management. An RN supervisor can fill a pill box weekly to help the individual to remain on schedule with medications. The RN Supervisor can also assist with refilling medications and communicating with the physician's office and pharmacy.
For more information about how Well•Spring Home Care can help you or a loved one, please call 336-545-5446 or e-mail HomeCare@well-spring.org. An RN supervisor will meet with you to assess specific needs and customize the services especially for your situation.