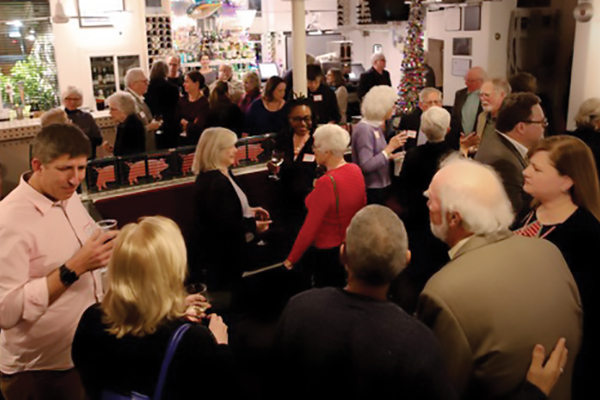 Photo courtesy Susan Murray.
Deadline is May 15 for the Crooks Corner Book Prize. The prize is awarded for the best debut novel set in the American South. The prize is intended to encourage emerging writers, whether published by established publishing houses, by small independent publishers, or self-published.
Crook's Corner is a restaurant in Chapel Hill, N.C. and the Book Prize was inspired not only by the literary tradition of the American South but also by the famous literary cafés of Paris.
The restaurant, whose walls are lined with the work of local artists, has long been a favorite dining spot for local and visiting writers, artists, and musicians. The winner of the Crook's Corner Book Prize receives $5,000 and a free glass of wine at Crook's Corner every day for a year.
For more information, go to www.crookscornerbookprize.com.