Kisco Senior Living Announces Hospitality Training Partnership With Forbes Travel Guide In Raleigh

The Cardinal at North Hills, a Kisco Senior Living community, was the first senior living community in the nation to partner with Forbes Travel Guide to provide its associates with access to the Luxury Hospitality Standards Training Program. The training is part of an ongoing partnership to sustain a culture of service excellence for years to come. Forbes Travel Guide presented The Cardinal team with a plaque acknowledging the partnership and integration of the world-class training designed to enhance service skills and inspire staff to elevate the resident and guest experience.
"We feel privileged to be the first community in the country to partner with Forbes Travel Guide and undergo this hospitality training," said Tom Ford, executive director of The Cardinal at North Hills. "Our residents and their guests have lived in the finest places, traveled the world, dined in the most luxurious establishments and held significant positions of influence, so they expect the best. Our goal is to provide a Five-Star level of service for our residents." By taking service standards to the next level, Kisco empowers its associates to anticipate the needs of residents and guests without approval or guidance from the upper management team.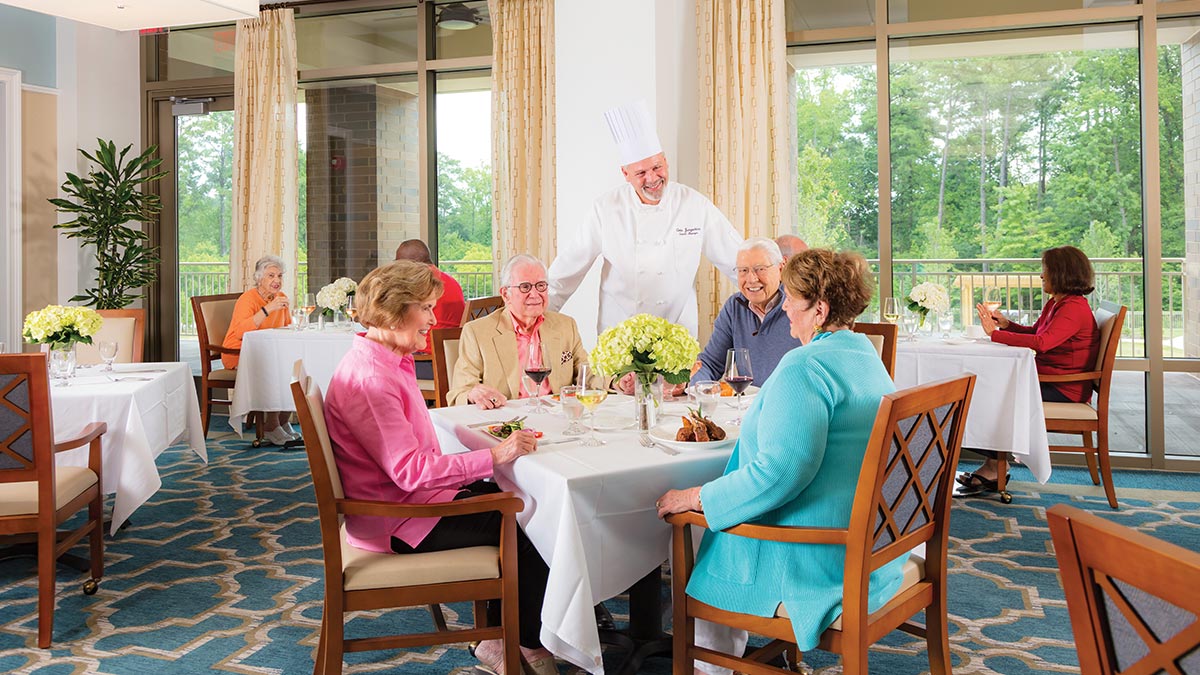 Understanding the importance of investing in associates and management to provide proven and consistent methods of delivering quality service, Kisco Senior Living found the ideal partner in Forbes Travel Guide. The Cardinal attracts and develops top talent through systemic onboarding and training that supports Kisco's distinctive principles, values and beliefs. "We're delighted to collaborate with Kisco, the first senior living company to partner with Forbes Travel Guide to boost service levels," said Gerard J. Inzerillo, chief executive officer for Forbes Travel Guide. "Kisco demonstrates that delivering service excellence to its residents is a priority, and it is setting an example for the rest of the industry."
"While Kisco has maintained an excellent reputation for providing quality service to seniors for more than 25 years, as we look to the future we recognize the need to align with an organization that is known for building a world-class system of service excellence to build on our already strong foundation," said Brian Grandbouche, senior vice president of operations for Kisco Senior Living.
The Cardinal at North Hills represents a strong portfolio of senior living communities by Kisco across the country. The Cardinal at North Hills is Midtown Raleigh's premier continuing care retirement community located in the vibrant North Hills Midtown District, steps away from a variety of walking trails, retail shops, delectable restaurants, theaters, concerts, medical services and much more. Within the 6-acre campus, The Cardinal features 165 luxurious independent living apartments, as well as assisted living apartments, memory care suites, private rooms for short-term rehabilitation and skilled nursing, all accessible under one roof and nestled within a lively urban setting.
As a Kisco Senior Living community, The Art of Living Well® philosophy is in every aspect of community life. Unique social and wellness opportunities strengthen the mind, body, and spirit.
For more information, call 561-232-6700 or visit the website at lifeatthecardinal.com.