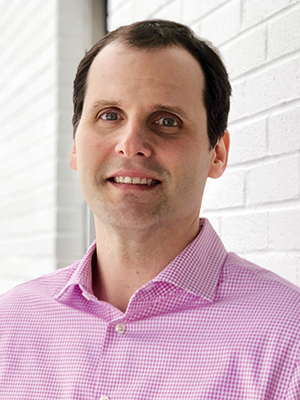 Dr. Mark Watson
Dr. Mark Watson is a doctor of physical therapy, certified aging-in-place specialist, and fall prevention expert. He can be reached at 336-292-0724 or by email at mark@watsonhealth.com or through safeflooring@carpetsupermart.com.
A friend who was considering moving to a life planning community decided, instead, to remodel his home to be more age-friendly. While ensuring one's comfort and safety comes part and parcel with entering a retirement community, it requires intentional planning for those committed to aging-in-place. If this situation describes you or someone you love, here are some important tips to jump-start your thinking about your next home remodel:
1. Flooring Matters.  While usually an after-thought for most, flooring deserves top billing for the important role it plays in helping or hindering fall risks. "Slips and trips" at home are typically result of poorly chosen or poorly installed floor covering. Please do what you can to eliminate the need for throw rugs and consider anti-slip or non-skid flooring options when selecting hard surfaces and look for low profile carpeting options for soft surfaces. Believe it or not, carpeting is often a best option if you know there is a heightened risk of falling (fall risk doubles for those that have fallen before).
2. Consider Your Reach when placing switches, cabinets, sinks and appliances. In the kitchen, an example to think through is the idea of having the sink close to stove for easier pot filling and food preparation. Consider also a counter-height microwave as a more accessible option than one placed over a stove in ventilation hood. Refrigerators with door storage and side-by-side freezer configuration are easiest to access. Smaller touches help, too, like under cabinet lighting to see clearly items in an otherwise shadowed area. There are also helpful solutions for elsewhere in the home, such as pull-down closet rods and front load washer/dryers available on platforms.
3. Fix Those Fixtures.  Lever-style door handles and D-shaped cabinet pulls make doors and drawers much easier to open, just as hands-free faucets help with work at the sink. In the bathroom, a handheld shower fixture is a must. And don't forget to plan for secure grab bars in areas of frequent transfer, such as in the commode and shower, by reinforcing walls before finishing, if possible.
4. Seating Options.  This is another common oversight until the issue arises. Do yourself a favor and plan for a seat in the shower and a taller/larger toilet seat or seat extender before you need them. A lot of falls happen when transitioning from sit-to-stand or vice-versa and can be easily prevented with proper sitting height and having grab bars or proper arm rests within reach, especially in the bathroom.
5. Steps & Space Needs.  It may seem like a small measure, but you should have at least 36" wide doorways where possible and plan for exceptionally well-lit corridors and stairs. That said, if you can minimize or eliminate the need for stairs altogether, please do. If stairs are necessary, consider handrails on both sides and think ahead about the possibility of adding a stair-lift, should you become unable to climb steps in the future for any reason.
While this list is certainly not exhaustive, it gives a framework for appreciating ways to design or remodel spaces with one's long-term comfort and safety in mind. For further reference or to find remodelers with the Certified Aging-In-Place Specialist (CAPS) designation near you, visit the National Association of Homebuilders website at www.NAHB.org.