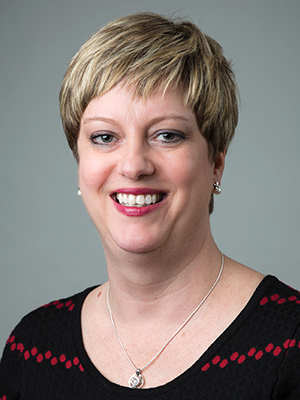 Dr. Beth Hodges
Dr. Beth Hodges is a family practice and palliative care/hospice physician in Asheboro, N.C., as well as a part-time medical director for HealthTeam Advantage, HealthTeamAdvantage.com. She lives in Asheboro with her husband, three teenagers, three dogs, one cat, and 21 goldfish.
Eeny, meeny, miney, moe…Do you feel a little bit like you're playing a guessing game when you try to pick a Medicare Advantage plan? The choices can be confusing. Which plans do your doctors accept? Which have the best customer service? Are your prescription medications covered? Which supplemental benefits are the best? Fortunately, there are independent insurance agents you can consult—key word being independent—who can help you chose a plan that best meets your needs.
Picking the right plan can be critical to maintaining good physical health. What good are supplemental benefits if they don't cover services you need? Affordable hearing aids are wonderful if you have trouble with your hearing, but not very helpful if what you really need is lower cost on dentures.
Aside from the regular Medicare Advantage plans, which are designed to replace and build upon your Original Medicare, there are Special Needs Plans.
For example, plans that focus on members who live in nursing homes are called Institutional Special Needs Plans (ISNPs.) Plans for beneficiaries who have both Medicaid and Medicare are called Dual-Eligible Special Needs Plans (DSNPs) and they're designed to better coordinate care and benefits across both programs. And plans for members with certain chronic medical diseases, such as diabetes or congestive heart failure, are called Chronic Special Needs Plans (CSNPs).
Chronic Special Needs Plan members usually have an assigned Care Management Team that works directly with them to develop a Care Plan that helps the member stay as healthy as possible. The Care Management Team works with the member's doctors as needed and the CSNP has extra resources available to make sure members can get the medications and services they need, often at free or greatly reduced costs.
The idea behind any of these plans is that members who require more care or specific care need more resources to stay healthier and the goal of a Special Needs Plan is to provide those resources.
Would you benefit from any of these Special Needs Medicare Advantage Plans? The best way to find out is to reevaluate your health insurance needs each fall with an independent insurance agent. Ask the agent if there are any Special Needs Plans in your area that address your health or socioeconomic issues. It could make a tremendous difference in your overall health and wellbeing.