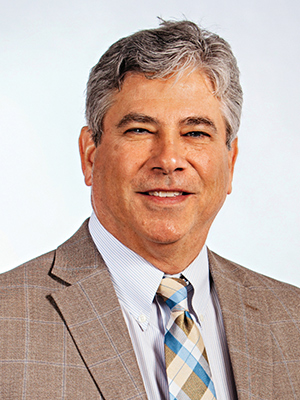 Jeff Shell
Jeff Shell is an independent insurance broker specializing in Medicare, life, and health insurance products. Contact Jeff at The Health Insurance Shoppe, 336-763-0775 or Jeff@HealthShoppeNC.com.

When leaves begin to change color and we transition into fall, it is a reminder for most seniors to review their Medicare coverage and ask, "Is my plan still working for me or is there another option that would serve my needs better or save me more money?" For those uncomfortable with change, raking leaves can be a more enjoyable task, however, for those who have experienced significant health issues or are struggling with higher prescription drug costs, the Annual Enrollment Period can potentially present new options and welcome improvements!
Medicare's Annual Enrollment Period begins October 15th and ends December 7th. During this 54-day period each year, individuals with Medicare Advantage (MA) and prescription drug (Part D) plans can review their options and make changes that become effective in January 2020.
What's so important about Annual Enrollment and why should most individuals review their Medicare coverage each year?
Most seniors will tell you the most common reason they switch plans is to get the most value from their prescription drug coverage. In central North Carolina, there are as many as 16 different MA plans and up to 29 Part D plans to choose from. These plans may change their prescription drug formularies each year! This means that a drug covered by your plan one year, with one copay, may not cover that drug at the same copay the following year! Worse yet, the drug could be dropped from the formulary altogether! Research indicates that people with Part D plans could lower their prescription drug costs by shopping among plans each year.
In addition to changes in drug formularies, Medicare Advantage plans can change their network of doctors and facilities or change the way they cover a particular medical service, and/or change coverage for benefits like dental, vision, and hearing. Even if you are satisfied with your current plan, there can be other Medicare options that may be more suitable for your lifestyle, health, and financial needs. For all these reasons, it's advisable to anticipate your healthcare needs for the upcoming year and carefully review your plan's Evidence of Coverage to ensure there are no surprises! For instance, does your plan offer a hearing benefit to lower the cost of hearing aids, what about dental coverage, or eyeglasses?
Another document of particular importance is the Medicare Annual Notice of Change (ANOC). The ANOC comes from the Medicare plan and normally arrives before the end of September. Pay particular attention to any changes in coverage, costs, service area, and providers that will become effective in the new year. If you have a Medicare broker, they will invite you to attend a local ANOC meeting in your area.
Medicare strategy and planning is important for individuals who have experienced changes with their health and especially those who take expensive medications. Sometimes minor adjustments can make a huge difference in savings and coverage. Even for those who are uncomfortable with change, it may be a good idea to put down the leaf rake and invest some time with an insurance professional. Look for an established company with Certified Senior Advisors (CSA®) who offer free consultations and make the Annual Enrollment Period worthwhile!