As we move into 2021, Covid restrictions on our lives remain firmly entrenched and you may be thinking about ways to stay safe while, at the same time, seeking some return to normalcy in your life. Restaurants largely remain out of the question for most cautious retirees. The same for shopping. Churches remain virtual, theatres shuttered, and travel…well, travel can still happen if we perhaps opt for a vacation rental with a full kitchen and bypass the hotel. But then … what do you do when you arrive at your vacation destination?
The answer lies in our National Parks! They are open for business and offer an out-of-doors, socially distanced, alternative that is really fun. You'll get some exercise and it's a destination you can enjoy with relative safety.
Living in central North Carolina is a blessing in so many ways; we have 4 distinct and wonderful seasons, we are 2-3 hour's drive from the coast, about the same distance from the mountains and we can enjoy everything a retiree wants to enjoy from a wine tour, to surf-fishing to downhill skiing. Truly, does any other state offer retirees what North Carolina offers in such a perfect and complete package?
If you are inclined to scratch your travel itch or just looking for a fun outlet there are a number of National Parks along the eastern seaboard that can be accessed within a days-plus drive.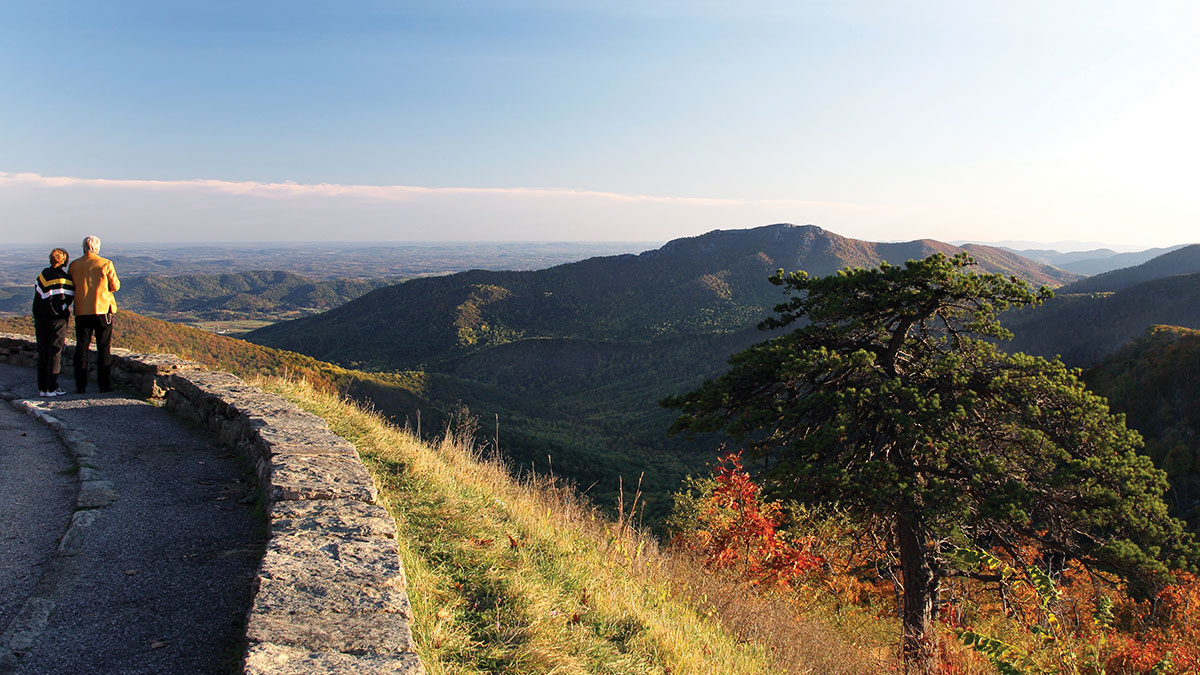 Here are some of our favorites:
1. National Mall and Memorial Parks in DC
Though we forget this is a National Park it is truly inspirational to visit or revisit this park as often as possible. Though nice in any season, the springtime is undoubtedly the best time to go. The pale-pink blooms of the Cherry Blossoms around the Tidal Basin are a site to behold and frame the main focal points including Martin Luther King, Jr. Memorial, the World War II National Memorial, the Lincoln and Jefferson Memorials and the Washington Monument. The blooms are at their best during most of April, but make sure you avoid the National Cherry Blossom Festival weekend…nobody wants to be surrounded by that many tourists even in non-pandemic times.
2. Acadia National Park in Maine
This wonderful park encompasses the rugged (yet accessible) scenery of Mount Desert Island, the picturesque Schoodic Peninsula as well as the spectacular cliffs of Isle au Haut. As you might imagine, the fall of the year is the best time to visit this park and, for the adventurous, you might consider forgoing the AirBnB and give camping a try. This is surely the venue to do it.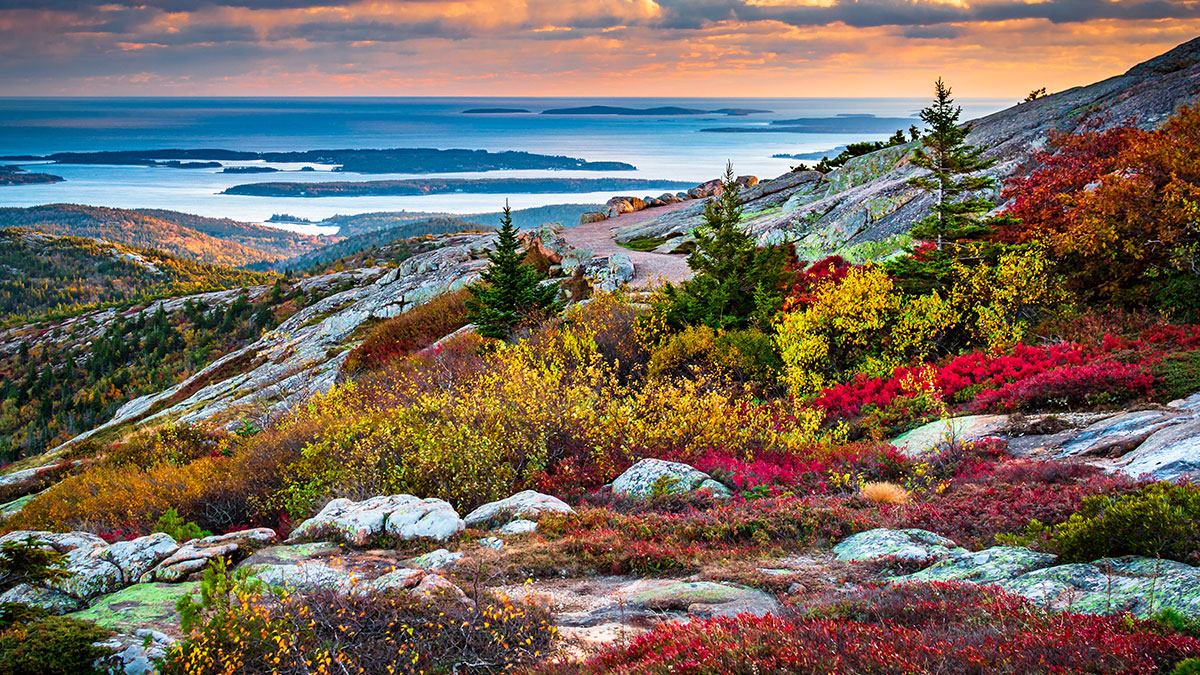 3. Gettysburg National Military Park in Pennsylvania
The natural beauty of this park is reason enough to visit but the history of this place is palpable. Site of one of the most significant Civil War battles in 1863 it's also where Abraham Lincoln delivered his famous Gettysburg address later that same year. The battleground is beautifully preserved, and the ghosts of history will surround you.
You might also check out the "Sickles Oak" while at Gettysburg. This tree is a bonafide witness tree. A witness tree has been described as a massive silent sentinel of history in that it remains decades or even centuries after a noteworthy event. It is a tree that stood at a crucial moment in history … and is still standing.
In the case of the Sickles Oak, this Swamp White Oak witnessed some of Gettysburg's heaviest fighting. Its shade made for an excellent command for Major General Daniel E. Sickles and his men as they gathered under the Sickles Oak on the afternoon of July 2, 1863. Shortly thereafter, Sickles disobeyed direct orders and marched his men into battle where they took heavy losses and Sickles lost his right leg to a cannonball. The Sickles Oak was over 75 years old in 1863, and has since grown into a big, beautiful, healthy tree.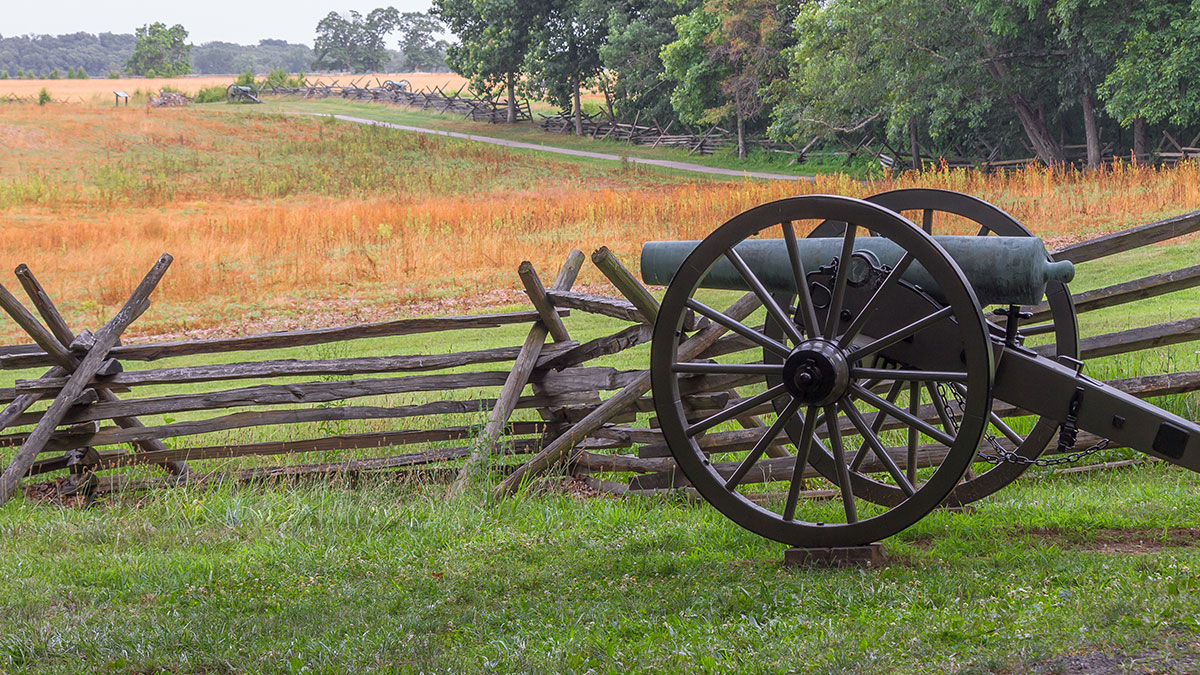 4. Mammoth Cave National Park in Kentucky
Kentucky has a great parks system offering camping or motels at sites across the state. For a decidedly immersive cave tour Mammoth Cave is the place. The green forest above offers a chance to commune with the outdoors and camping at this park is highly encouraged.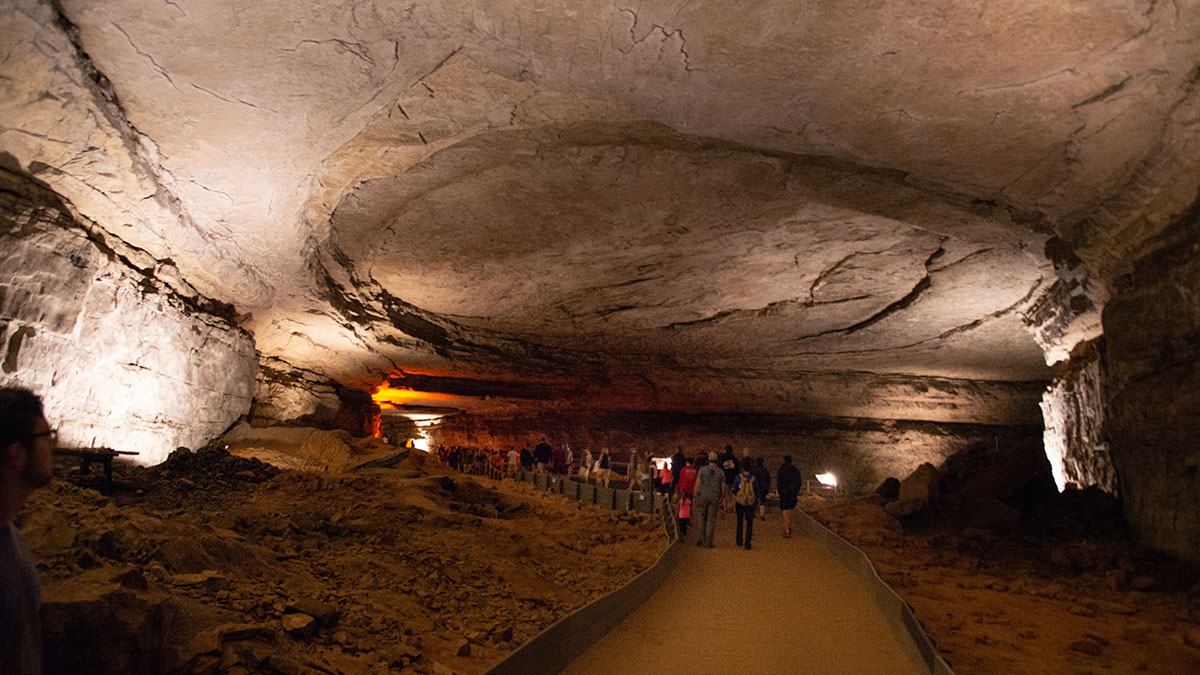 5. Everglades National Park in Florida
Florida is best avoided in the summer, but for a mid-winter getaway the Everglades National Park is tough to beat. Camping at this park is truly a great way to enjoy it and the activities abound. Kayaking gets you up close and personal with the great outdoors, but this park also offers great hiking trails through tall pine forests and eerie wetlands that are other-worldly. The wildlife is also some of the most exhilarating to experience with crocodiles and alligators galore.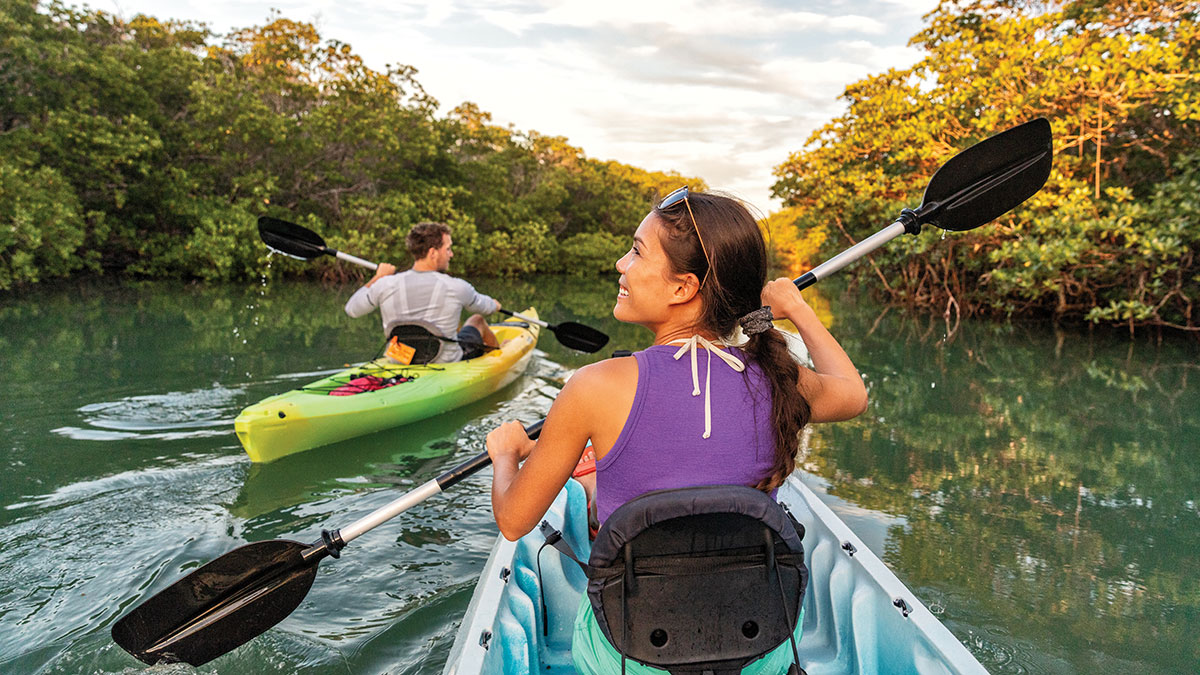 6. Congaree National Park in South Carolina
This dog-friendly park offers great hiking through dark spooky woods making this deep forest uber attractive for outdoor adventure. Kayaking on Cedar Creek is also an option and helps you get a feel for this expansive floodplain of the Congaree River. It has the look and feel of a swamp and is fully worth the trip.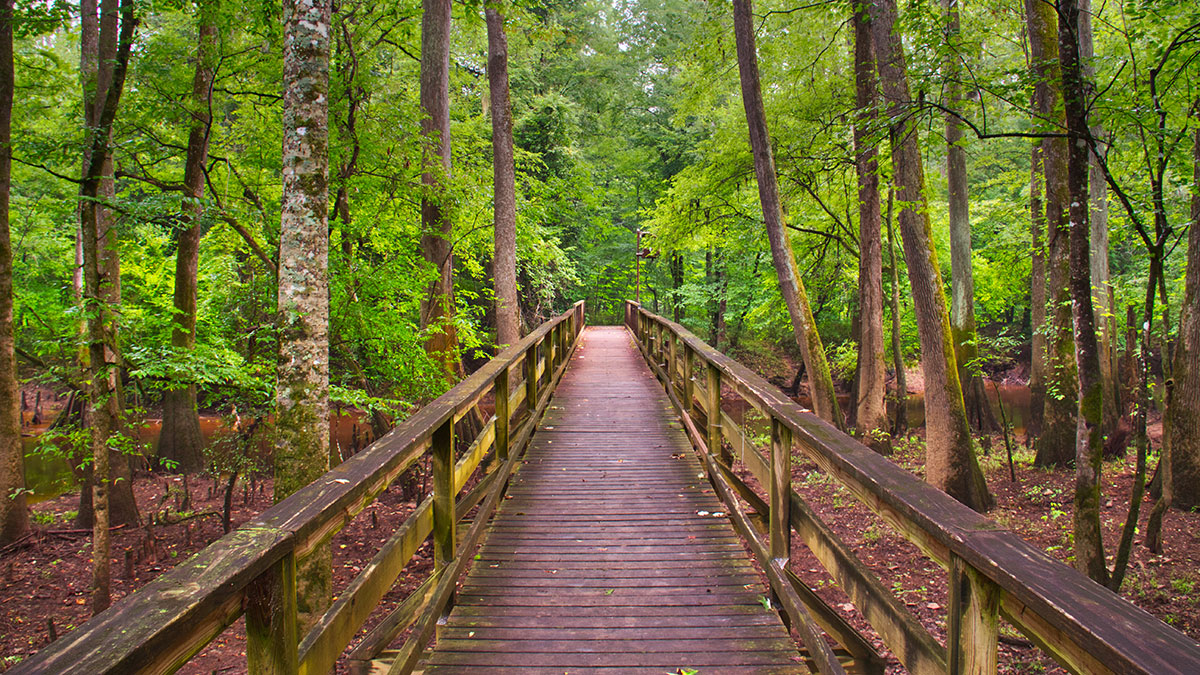 7. Shenandoah National Park in Virginia
For hiking or just scenic driving this park has it covered. Skyline Drive bisects the park and winds along the crest of the Blue Ridge Mountains providing fantastic vistas of the Shenandoah Valley on either side. Don't be surprised if the clouds envelope you on your hike or drive…it's what the Blue Ridge is all about. The Appalachian Trail runs right through this park so you know the hiking is excellent and if you are looking for a hike with a payoff at the end there are numerous waterfalls that will fill the bill. Miles and miles of river-lined trails branch off Skyline Drive so finding the hike you like best may take a while. Located just 75 miles south of Washington DC you can easily dovetail a visit to his park with a visit to the National Mall and make a week of it.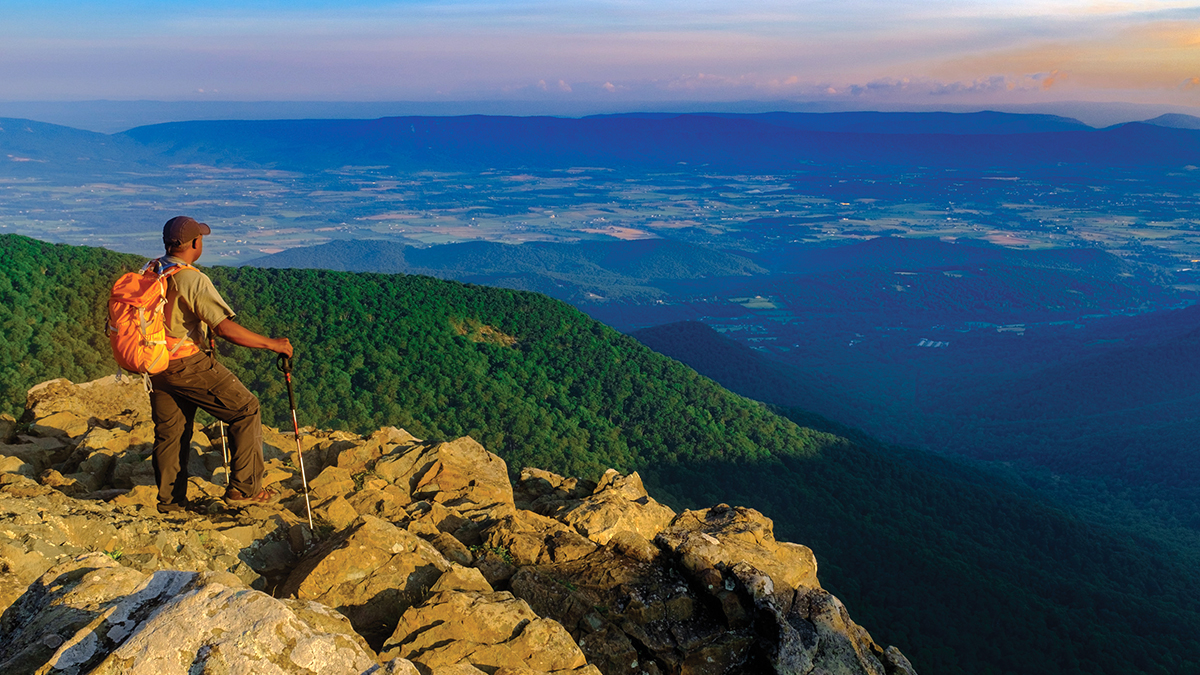 America the Beautiful – Senior Pass for
The National Parks and Federal Recreational Lands
Cost: $80 Lifetime Senior Pass / $20 Annual Senior Pass

Available for: U.S. citizens or permanent residents age 62 or over. Applicants must provide documentation of age and residency or citizenship. Photo identification may be required.

The Senior Passes admit pass owner plus up to three adults passengers in a noncommercial vehicle at per-vehicle fee areas, where per-person fees are charged.

The Senior Passes may also provide the pass owner (only) a discount on Expanded Amenity Fees (such as camping, swimming, boat launching, and guided tours).

Senior Passes can be purchased at any federal recreation site, including national parks, that charges an entrance or standard amenity (day-use) fee. (see PDF list of federal recreation sites that issue passes)

Passes can also be purchased online or through the mail from USGS Store.