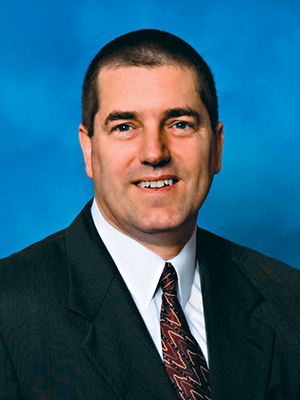 David Haynes
David Haynes, CLTC, is an independent insurance broker specializing in long-term care insurance planning. Contact David at 336-314-1698 or david@haynesltc.com.

Debuting in 1982, Dave Loggin's theme song, "Augusta" has graced "The Masters" Golf Tournament television special over the years with its easy piano & guitar duet melody. Whether you are a golfer or not, this reverent, reflective tune reminds me of spring, perhaps closing a chapter on winter issues that dissolve in the beauty of a new season. I enjoyed many hours tuned in to this special golf tournament with my late father-in-law, Marion Blythe, during his final years battling Parkinson's and Dementia related aging issues. His calming demeanor kept me in check thru unchartered waters of life battling long term care. His unspoken words at times comforted my wife and I that we were providing the best we could for him. It was an expensive event, one that perhaps could have been better planned earlier in life. We all may possibly receive personal assisted care at some point. How and where one receives care is typically not discussed. Improper planning may give you only a few options.
Planning for a potential long term care event doesn't seem a priority when one is young, healthy, and building a retirement nest egg, hoping for a long healthy life. This beautiful song of "Augusta" is actually about one of the most coveted sports competitions where the goal is to win "The Green Jacket". Each player has prepared for this moment through hours of dedicated practice and sacrifice to compete at such a high level. They must navigate a course of difficult holes at Augusta, knowing the slightest mistake could cost them victory. Does your "financial planning golf bag" have a long term care insurance policy in it? If not, you're not playing with all the proper clubs.
Your personal financial planning is really no different. You must prepare for events that may or may not ever happen. Planning for a long term care event is not in most plans but if it occurs, it will totally change the course of everything you have planned for your future. A long term care event can have catastrophic financial consequences and a disruption of family life like no other. The cost of care is two to three times more than one expects and another reality is the toll it takes emotionally and physically on the dynamics of a family. I am talking about a distribution of cash that helps manage the care of a loved one. An insurance policy is the best tool yielding a payout unlike no other investment. A properly designed long term care policy obtained now may be one of the most important planning tools in your financial bag. A plan is incomplete without protecting the risk of a long term care event. Please don't see this article as sugar coating a harsh reality that could come from an accident or illness. Plan now and get the protection you need. For the business owners or self employed individuals, your premiums may be partially or fully deductible. My best advice is to plan now and not react later.
Link to the song Augusta:  https://www.youtube.com/watch?v=BlpwHBn6ikg