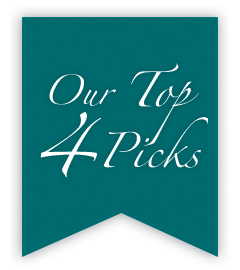 If 2020 was the year for entertaining ourselves at home, 2021, we hope, will be the year to reengage with the world. North Carolina Wineries may be one of our first and best options to reengage. Our state is home to over 200 wineries with more coming every year. North Carolina now ranks nationally in the top ten states for number of wineries and holds 7th place for the quantity of wine produced. Although a relative newcomer to the full-on wine producing scene, North Carolina has that "just right" mix for producing great wines.
There are three distinct wine-growing regions within our state: The Sandhills region includes eastern NC to the coast and is primarily known for Muscadine. On the other end of the state is the Mountain region, with its trickier climate that is more challenging for grape growing. Wineries in this region are continually experimenting with different varietals that have found success in similar climates around the world. Between these two regions the Piedmont region stretches from Wake County to Caldwell County and has three Appellations: Yadkin Valley, Swan Creek, and Haw River Valley. The climate of the Piedmont region is excellent for cultivating a larger variety of grapes. A long, sunny growing season with cold, but not too cold, winters makes for productive vineyards.
Over the late fall and winter, Retirement Resource Guide visited a dozen area wineries. While we love them all in their own special ways, there are four that make our "Top Picks". These four wineries are our "Must Do" wineries, if you are feeling it is time to begin thinking about venturing out again this spring and summer.
TOP PICK NUMBER 1:
Owners Robert and Natalie Wurz have only been offering outdoor seating, but they are very creative with their offerings and our visits are always fun. Traditional wine tastings which are de rigueur, are, for the moment, a thing of the past at most wineries. Stonefield Cellars now offers wine flights, which the customer retrieves from the bar after ordering and carries to their outdoor table. For Valentine's Day this year Stonefield Cellars offered wine flights and luscious chocolates, making for a memorable "trip" to the vineyard. The Friday Night Concert Series for this Summer is in the planning stage, with bands already booked. Food trucks will serve delicious fare, so that also helps to keep everyone in the open air and dovetails nicely with dining al fresco.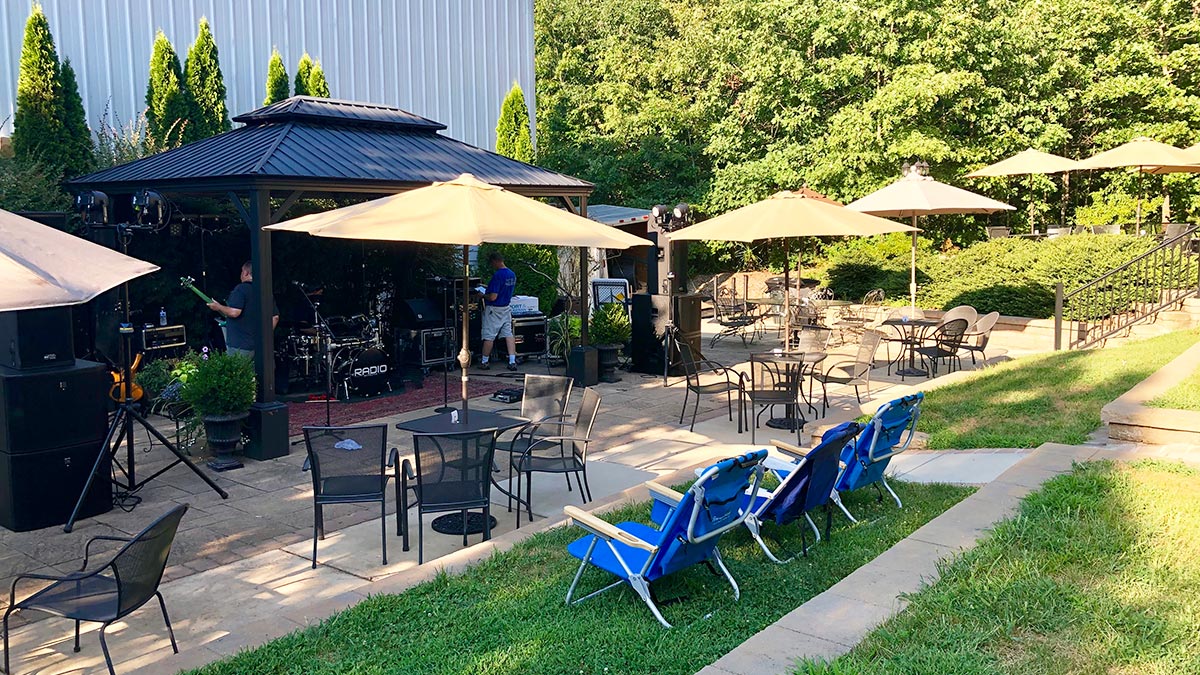 TOP PICK NUMBER 2:
JOLO Winery & Vineyards is an upscale winery with a full-service restaurant, End Posts, which offers both indoor and outdoor seating. This is one of the few wineries that still offers wine tastings by reservation, but we usually order by the glass or the bottle, since we have been there often enough to know what we like. With Pilot Mountain as a backdrop, it is a beautiful venue for dining at the outdoor tables or enjoying a glass of wine in the Adirondack chairs provided. Owner JW Ray started a wine club which now has over 1800 members. To space out Wine Club members, they offer 12 dates in April for the Spring Quarter "Pick Up Parties," which includes 3 bottles of wine and lunch. Pre Covid-19, they offered a buffet lunch and live music. During the past year, however, they provided a box lunch when you booked a Pick Up Party, so it will be interesting to see how they handle the meals in April. They are also offering a "Pick Up Parade" for members who want to drive through to pick up their Wine Club order and maintain social distancing.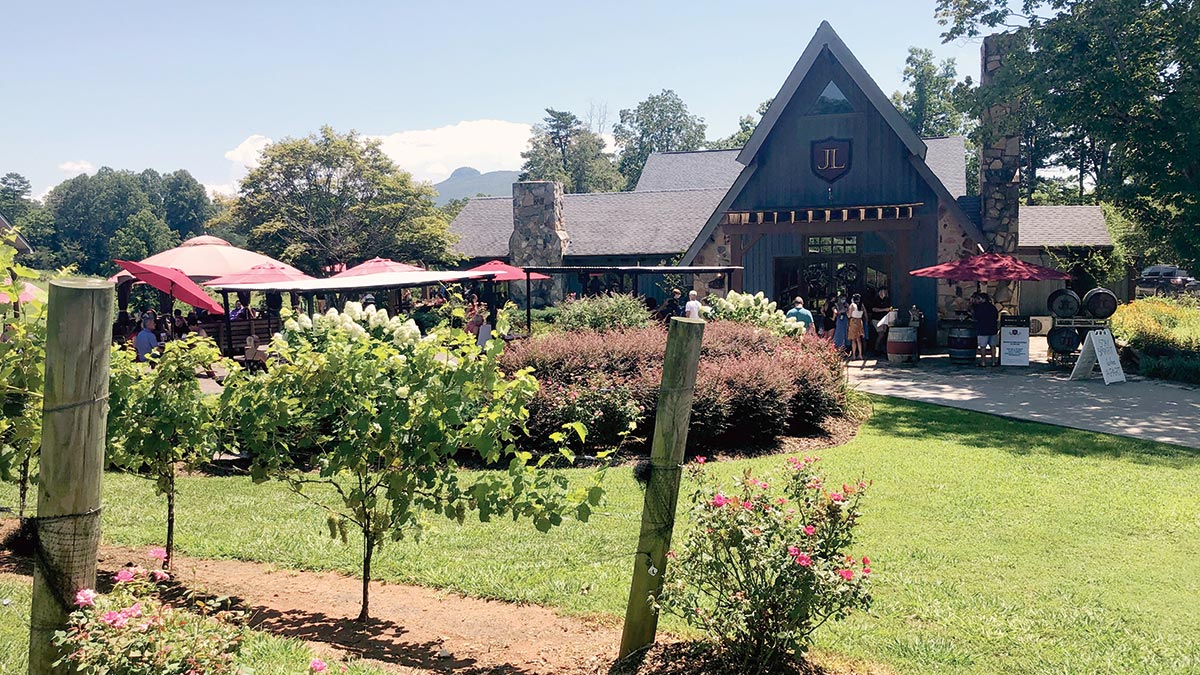 TOP PICK NUMBER 3:
Westbend Winery and Brewery was established in 1972, so this is one of the oldest wineries in the state. The new owners, Walt and Sonia Breathwit, have really taken it to the next level. There are so many things to love about Westbend Winery. They frequently have musical entertainment, and we can sit on the big open lawn while we listen to music on stage and enjoy our wine. Just Fabulous! As former Texans, the Breathwits have a dedicated food truck that serves Texas Style BBQ. Of course, any North Carolina native knows that the only REAL BBQ is Lexington-style BBQ, but Texas brisket is quite good … no matter what they want to call it. So, a beautiful venue, reliable food, and live music most weekends – What's not to love?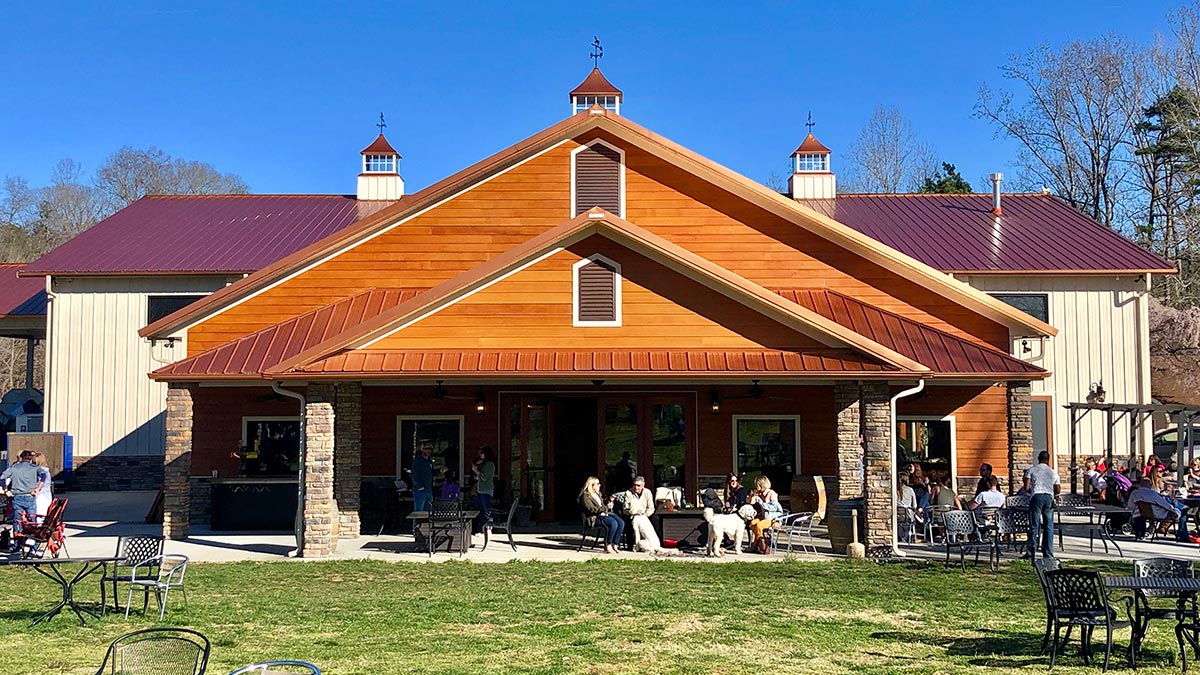 TOP PICK NUMBER 4:
Perhaps our favorite winery, at the moment, is Old Homeplace Vineyard. Proprietors David and Jill Stone knew what they were doing when they chose the location of this vineyard with 48 acres of pasture along the banks of Lake Tom-A-Lex, a 1,200-acre lake between Thomasville and Lexington. Reunion Sundays feature local song-writers and artists performing on the deck overlooking the lake or in the beautiful 5,600 sq. foot barn. The setup allows patrons to be as socially distanced as they want to be. Our recent visit featured two musicians who, together, create an interesting dynamic. James Vincent Carroll plays classic rock and his original music, and Michael Chaney is a country singer. We elected to bring our own chairs and enjoyed seating outside on the lawn. A food truck was onsite, however, we per-ordered a custom charcuterie box from Whitney Chaney – The Gather and Graze Co. in High Point. This winery produces a good selection of dry whites and reds, semi-sweet, muscadine, and fruit wines. So, there is a wine to please all tastes, and it paired perfectly with our cheese and prosciutto.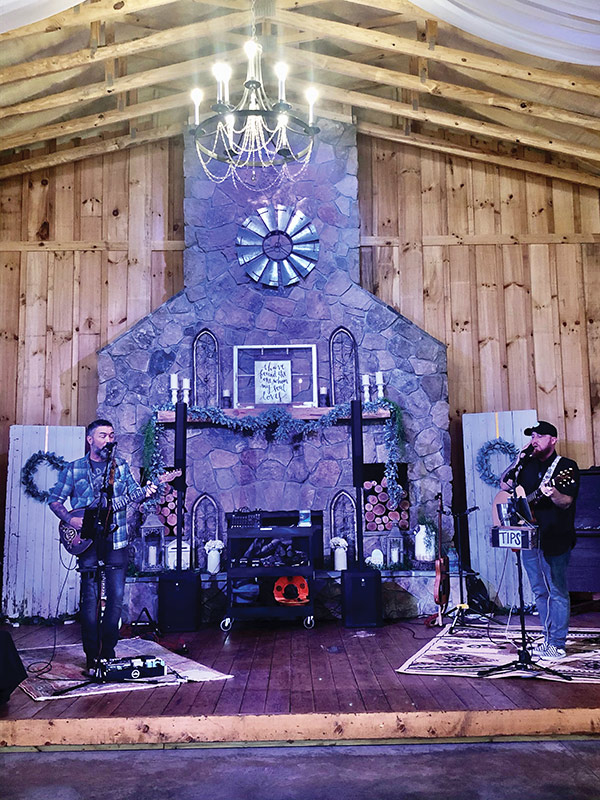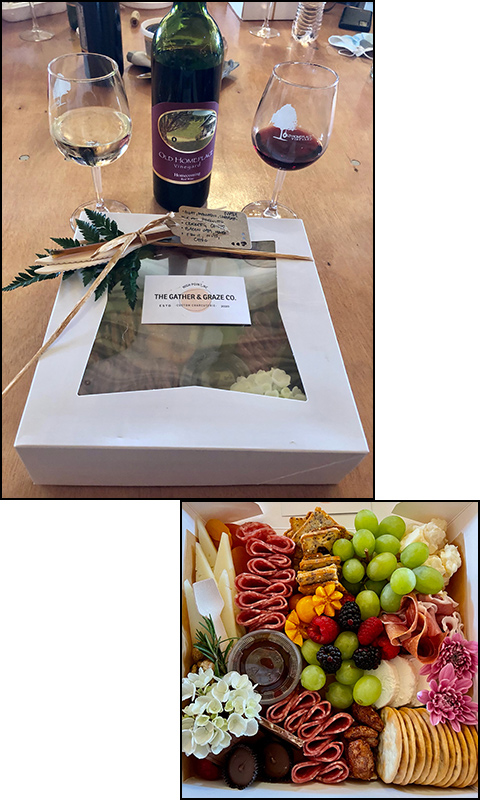 NC wineries are open for business and seem to be doing a good job of keeping customers and employees safe. That said, if you are considering a visit to any winery this spring, it is recommended you call ahead and determine what the winery's policies are regarding social distancing and what they are doing to keep you safe. Make sure you are completely comfortable with their procedures and policies before heading out.
As winter winds down and vaccination sites continue to ramp up, the wineries in NC offer a wonderful escape … even if only for the day … and it's looking like the opportunity to enjoy these gems will continue to improve every month. A visit where you sip and dine al fresco can be rewarding, not only in the activity itself, but in supporting local businesses and musicians that have survived through one very difficult year.