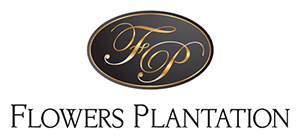 The award-winning Flowers Plantation in Clayton is unique in both scope and size – 3,000 acres of grand lifestyle. This planned community has many neighborhoods to accommodate most stages of life or lifestyle. Amenities are the best-of-the best with on-site grocery stores (Harris Teeter and Publix), nail, hair salons, and restaurants.
Social events are myriad with "Wine Wednesday" a favorite with residents. And, residents will soon have the opportunity to mix being "social" with fitness with the announcement of pickleball coming to the Flowers Plantation, and the onsite East Triangle YMCA. Due to high popularity and interest, the YMCA is converting tennis courts to pickleball courts.
Pickleball is an accessible sport that is seeing a nationwide surge in popularity in recent years. Like yoga, it can be done at any age, and is hailed as a sport "anyone can play" regardless of fitness level. The sport is a trifecta of good will: it is accessible to every age group, great exercise, and a social activity. Releasing endorphins is good for brain health, mind and spirit as well as being a popular social activity. What better way than pickleball to meet to your new neighbor, expand your circle of friends and strengthen relationships? It is one of many reasons to call Flowers Plantation home.
For more information about Flowers Plantation, and their many amenity offerings call the information center at 919-553-1984.