Soothing is the New Exciting
Luxury living and "coziness" blend together in The Marge Carson home furnishing product line. Marge Carson is a trendsetter with luxurious style, custom fabrics, patterns, textures and finishes. The Burton sectional (2nd photo) features a "chunky" chenille cover with "marshmallow and cocoa" color tones. The Marge Carson approach to style brings a fresh, new perspective to the world of neutrals.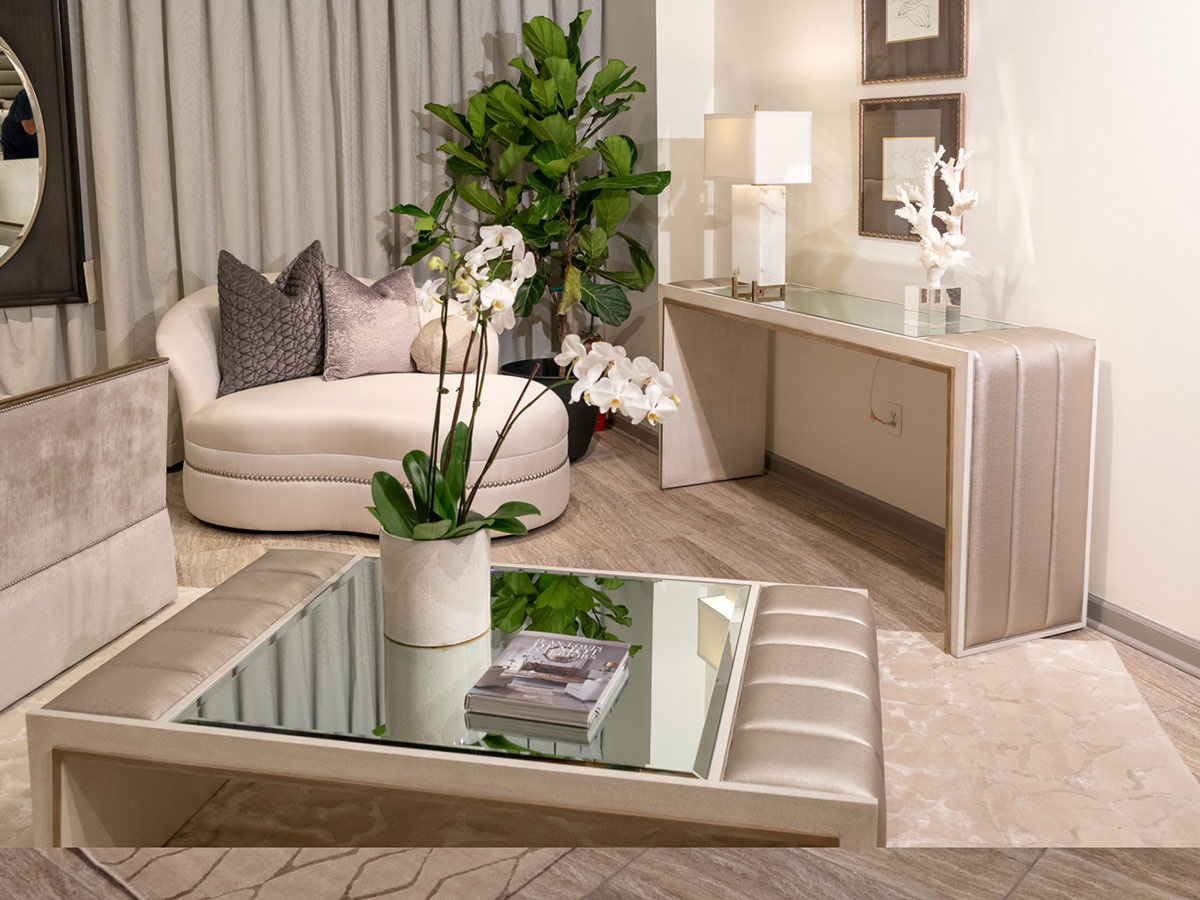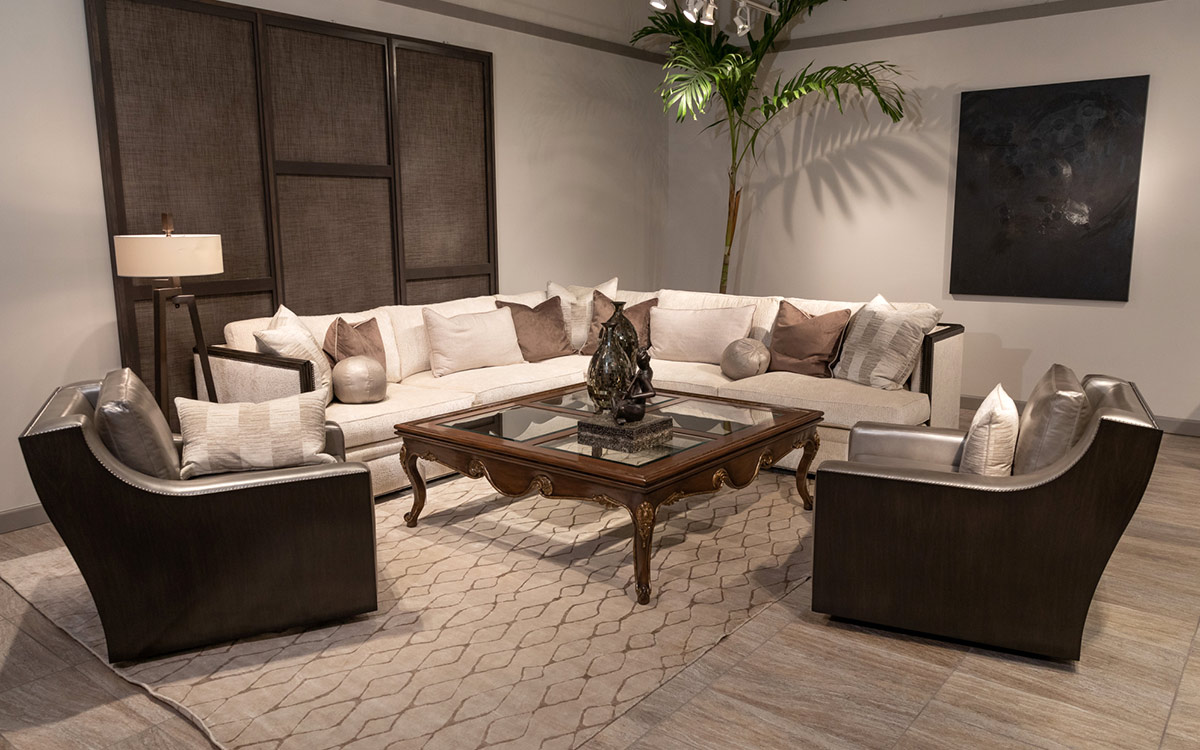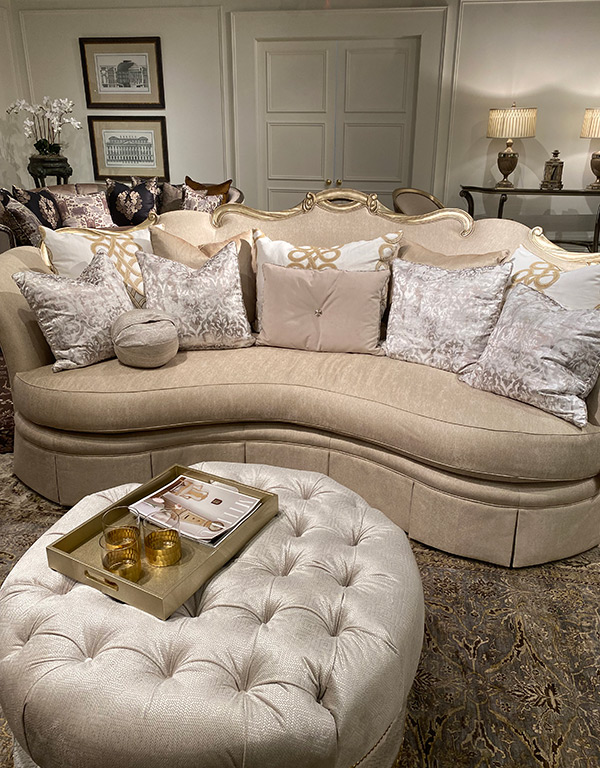 Consumers have made the French-inspired Versailles sofa a best-seller. The Versailles features an elegant, decorative form, shape, and carving for a layered look. The color palette is "lux neutral."
To see more of the Marge Carson collection go to: Marge Carson Furniture.