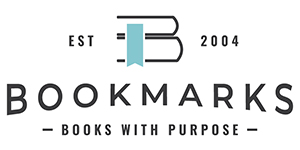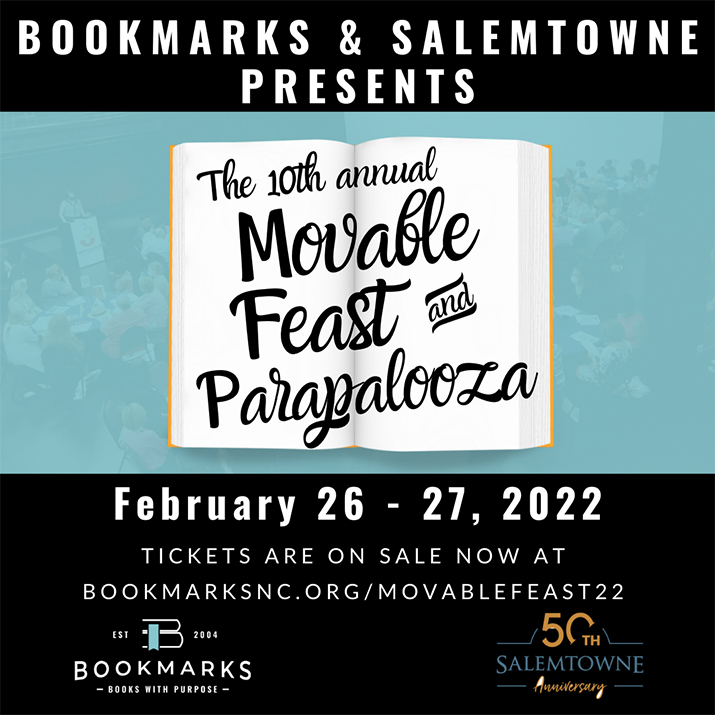 Bookmarks, in downtown Winston-Salem, has a rich history of hosting exceptional literary events that connect authors with book aficionados. The nonprofit organization is known for its annual book festival each fall (September 22-25, 2022) where national authors, and literary giants have headlined such as John Grisham, Rick Bragg, and Pat Conroy, among others.
In February, book lovers will get a sweet treat. For one ticket, book lovers can experience two events during the same weekend on February 26-27, 2022. On Saturday, February 26 at 7:00 p.m., Bookmarks brings the love of reading to the public with the Parapalooza event. Attendees will have the opportunity to listen to 22 authors read select passages from their books. On Sunday, February 27 at 3:00 p.m., the Movable Feast event gives attendees the opportunity to connect with and talk to authors.
Both events require tickets purchased in advance. Events take place at Reynolds Place Theatre inside the Milton Rhodes Center for the Arts. For more information (and Covid protocols) about event schedules and tickets, go to bookmarksnc.org/MovableFeast22.
About Bookmarks
Bookmarks is a literary arts nonprofit organization and independent bookstore that works to ignite the love of reading by connecting the community with books and authors. In addition to the annual Festival of Books & Authors, Bookmarks offers year-round programming including author talks, lecture nights, book club gatherings, and more. Community outreach includes Book with Purpose, a summer community-wide initiative on antiracism, extensive work with schools, and several other programs focused on our community. Bookmarks is located at 634 West Fourth Street in downtown Winston-Salem. Visit bookmarksnc.org for more information.