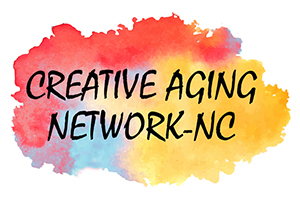 GREENSBORO, NC – August 9, 2022: Art Programs for the Aging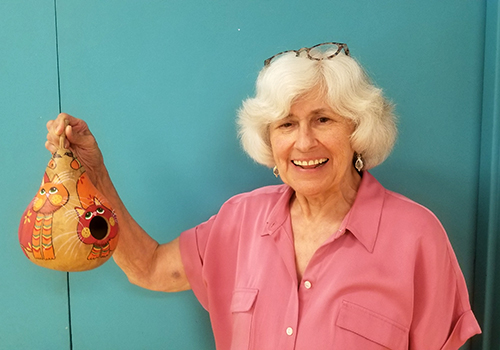 This summer, Creative Aging Network-NC launched a sampler of creative classes on its campus thanks to grants from the Tannenbaum-Sternberger Foundation and the Harris and Frances Block Foundation. Classes will continue throughout the fall.
Funded by Tannenbaum-Sternberger Foundation, the Neighborhood Arts for Diverse Older Adults is designed to expand programming for diverse older adults and differently-abled, including refugees living alone in Greensboro. In addition to our campus, locations for programming will include low-income senior apartments in close proximity such as Dolan Manor, where residents just attended their 2nd mixed media class.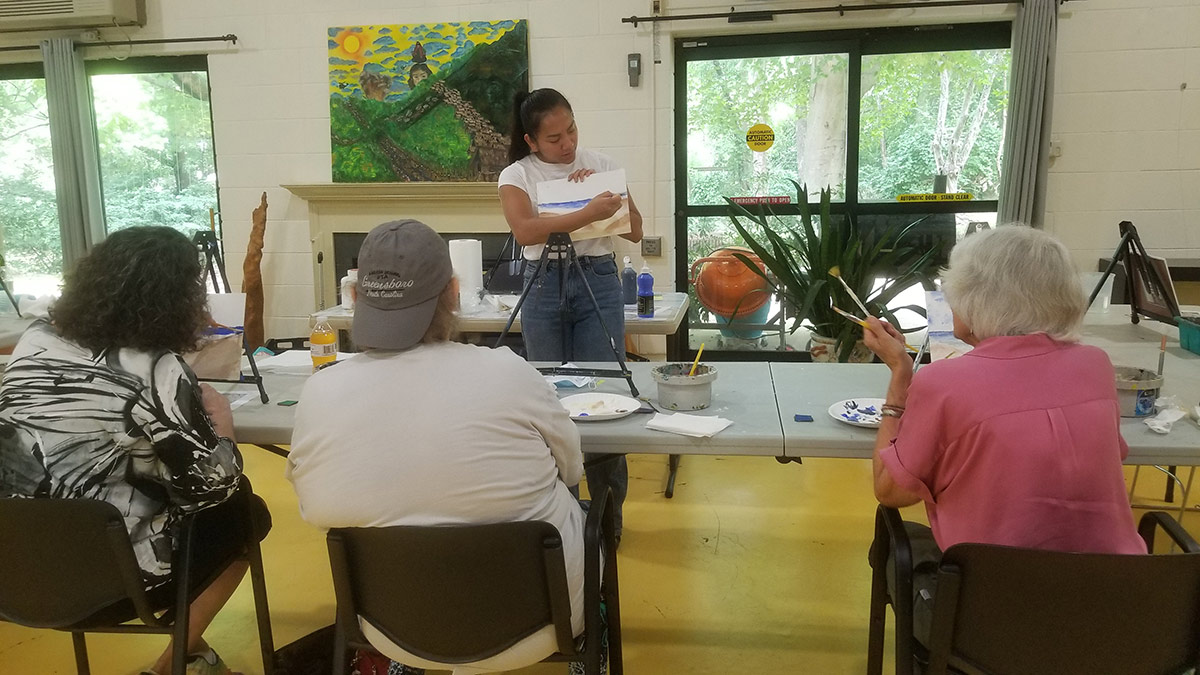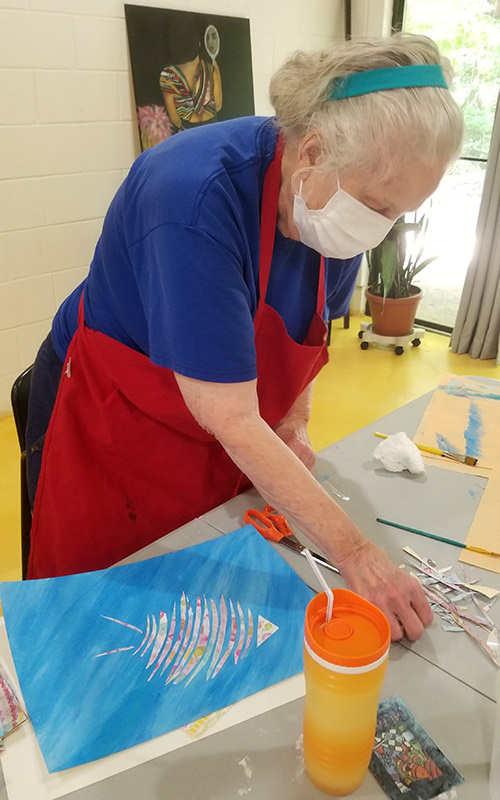 Taught by professionally trained teaching artists, our classes such as painting, storytelling, poetry, wood burning, and creative movement are designed to teach new art skills, increase social connections, and help ease feelings of anxiety and isolation, which are especially prevalent since the start of the pandemic.
With the summer heat finally waning, we will begin working in our International Garden again soon thanks to a grant from The Harris and Frances Block Foundation. Funding will be used to develop food crop cultivation skills, share culinary traditions, rent garden equipment, raised garden beds with pathways for accessibility, and install hardscape for an outdoor. We will provide gardening classes, culinary demos, creative programs rooted in cultural traditions, education on pollinator gardens and Monarch butterflies, and building birdhouses, bat houses, and bug hotels for pollinators and other insects. Volunteers are welcome!
Through this work, we hope to raise awareness of sustainable gardening methods and cultivate environmental stewardship on our 10-acre campus in the underserved neighborhood of District 2 in Greensboro, NC.
We welcome you to visit our campus to learn more about all of the projects we are currently working on.
For more information, please contact CAN-NC Executive Director Lia Miller at lia@can-nc.org or 336-303-9963.
Website:  https://can-nc.org
Classes:  https://can-nc.org/classes
About Creative Aging Network-NC:
Our mission is to provide innovative arts programming and education to enhance the well-being and social connection among older adults throughout North Carolina. The Creative Aging Network-NC campus, located in Greensboro NC, serves as a site for intergenerational and multicultural engagement, collaboration, and education. Our vision is that CAN-NC will serve as a national model by inspiring and facilitating healthy aging through lifelong access to and participation in the creative arts.