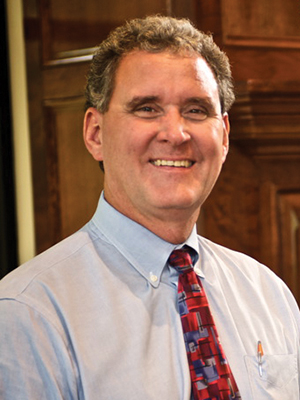 David Ammons
David Ammons is president of Retirement Living Associates, Inc. (RLA), a company which provides planning, development, marketing, and management services for new and existing retirement communities. He has worked in and with Senior Living Communities since his graduation from Wake Forest University in 1985. Contact David Ammons at david@rlainc.com or 919-783-0044 ext 21.

Retirement Community options in the Triangle and Triad continue to become more diversified and varied. In an effort to simplify the choices, I believe they can be grouped in several broad categories. I appreciate that this grouping will not fully allow differentiating points to showcase differences that may be important. Once the categories are considered, it is best, in a specific situation, to visit communities and allow them to share all they offer. The categories I have selected are:  Independent Living, Independent Living with bundled services, and Licensed Care.
Independent Living
This is a broad category and includes Active Adult communities, like a Del Web neighborhood and Overture, a multi-story community with six locations across North Carolina. At these Independent Living communities residents/tenants/members choose from various floor plans and parking options and have access to amenities and services, but, in most cases, the services are by a separate commitment and may be provided by a third party, like a local housekeeping company. Meals are not usually included, although there may be restaurants on the campus and certainly nearby. Terms that describe the lifestyle are Convenient, Resort, Active, Lock and Leave, Create your own Lifestyle. Activities tend to be more self-selected, like the ability to enroll in classes, attend a movie on campus, or enjoy performers that are also on campus in areas like auditoriums. Contract options usually fall into two categories: Rent or Own. Owning may or may not include the Lot as the Unit may be a Condominium.
Independent Living with Bundled Services
Again this is a broad category with options that are more self-defined and similar to the active adult communities' options that are more sheltered. The word sheltered is a positive term in this example and speaks to the design and services as the units are almost always inside a building and include some level of staff contact. Services and amenities include workout areas, gathering spaces, recreational amenities, and dining rooms. Dining plans likely offer options from a selected number of meals in a month to three meals a day. Wellbeing checks with features, like pullcords or remote pendants, allow for a level of security which may be important based on age or frailty. Activity programs likely include more traditional events such as games and arts and crafts to entertainment available at the community such as performers and movies. Contract options are more often rental but may also include an entrance fee.
Licensed Care
This category continues to include Skilled Care, Assisted Living, and Memory Care, but now may also fall into a defined term of Multi Unit Assisted Housing with Services. A resident in licensed care will receive services based somewhat on personal choice, but the majority of services will be stipulated by laws and regulations. Contracts are rental and usually discussed as per day, but may include monthly set fees. Amenities and services certainly include staff checks, three meals a day, and scheduled activity programs.
As seniors grow in numbers, housing and care options will continue to expand. Differences in various options and plans may seem trivial at first glance, but they can be critically important to the long game, so it pays to roll up your sleeves and do your homework before signing any contract.