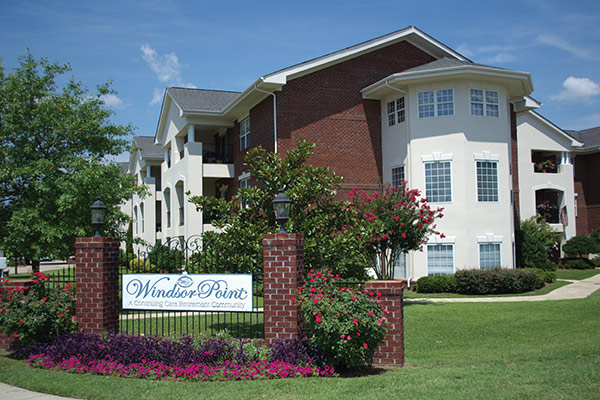 Windsor Point
Windsor Point is a licensed Continuing Care Retirement Community nestled on the edge of Fuquay-Varina, NC. Windsor Point is located just a short drive from Raleigh, Durham, Cary, and Chapel Hill. Enjoy the atmosphere of a small town while taking advantage of all the conveniences that a big city can offer.
Gallery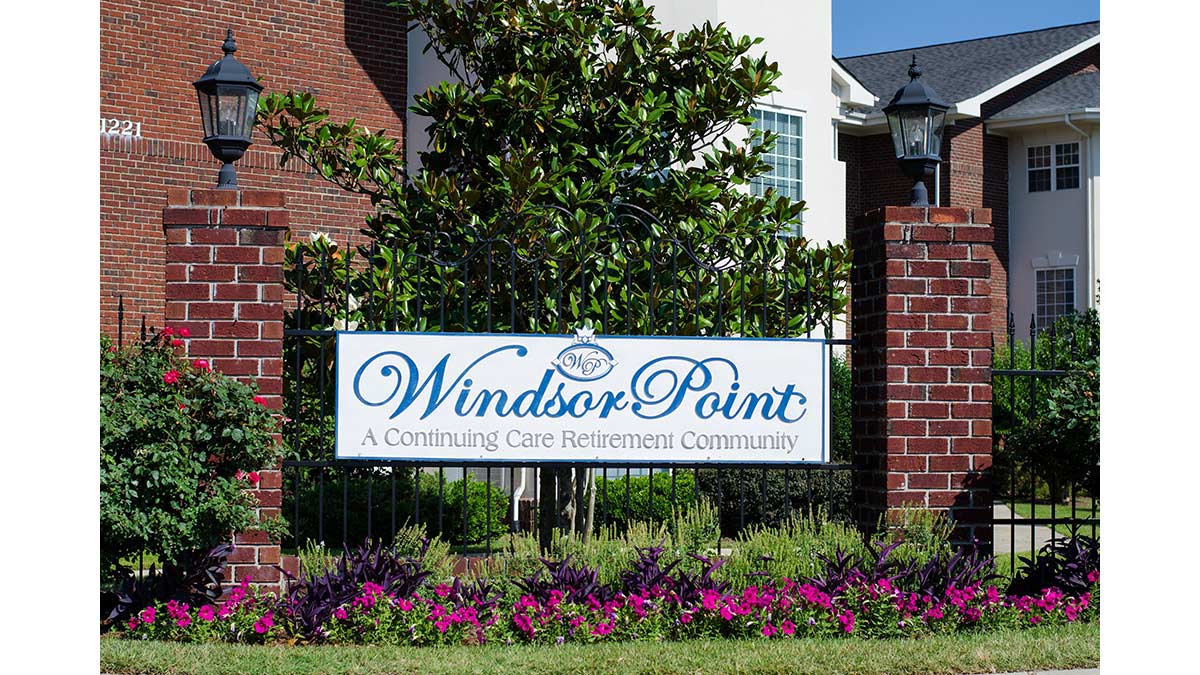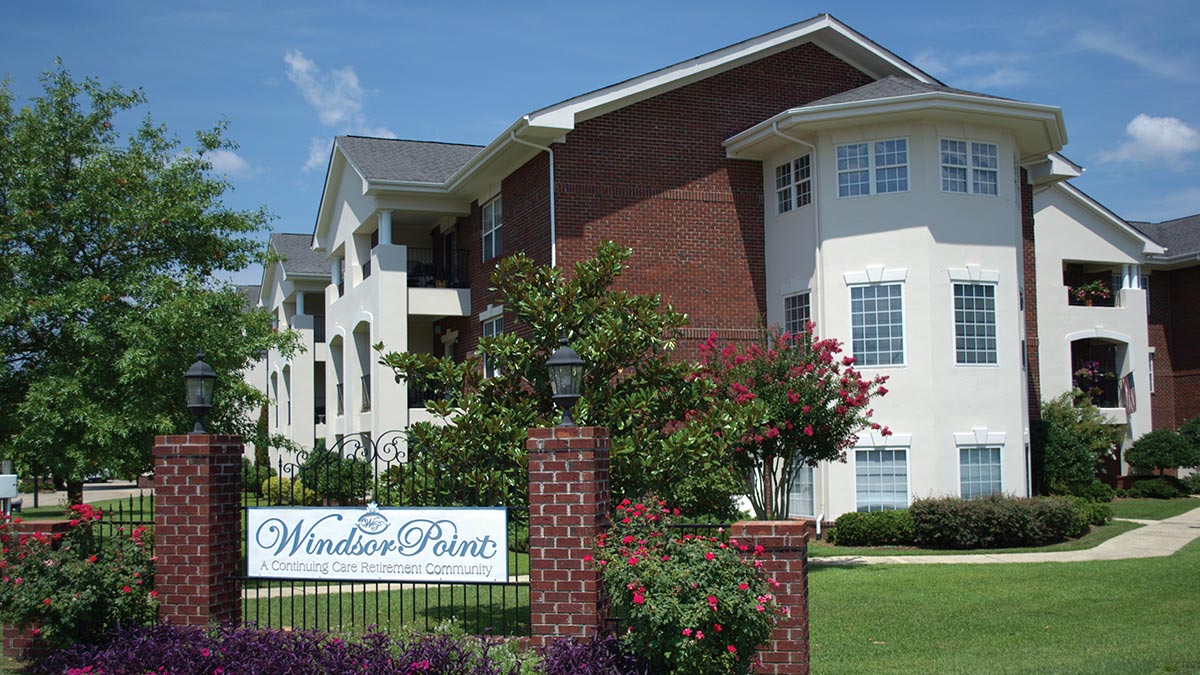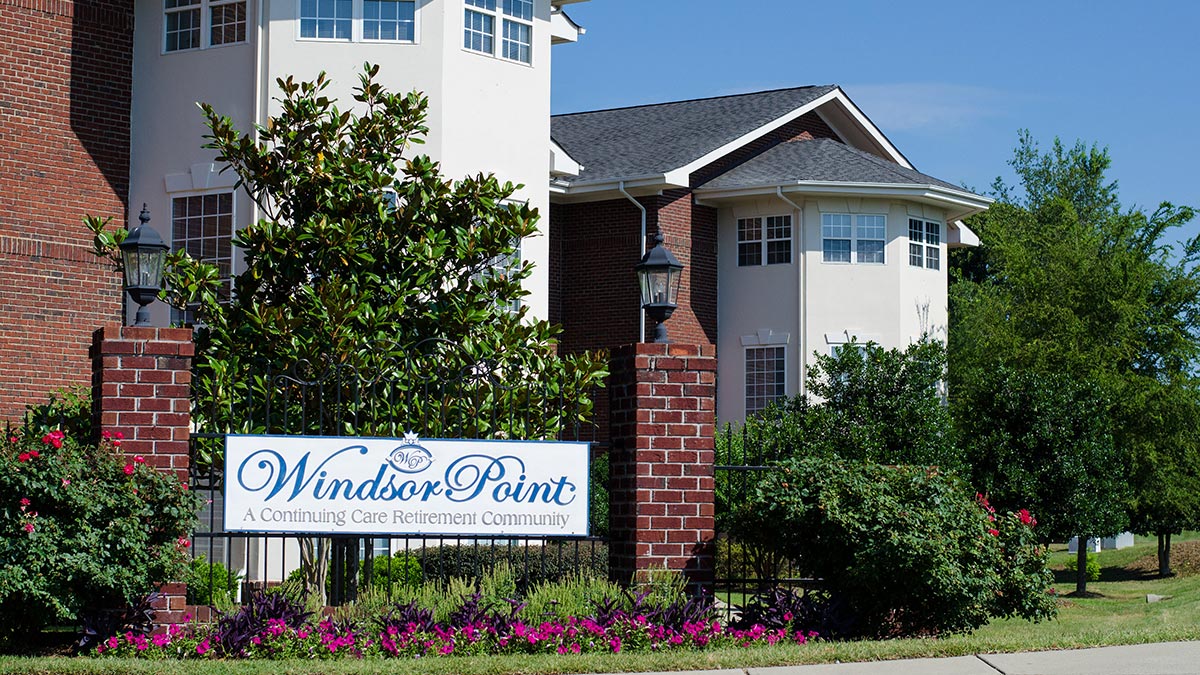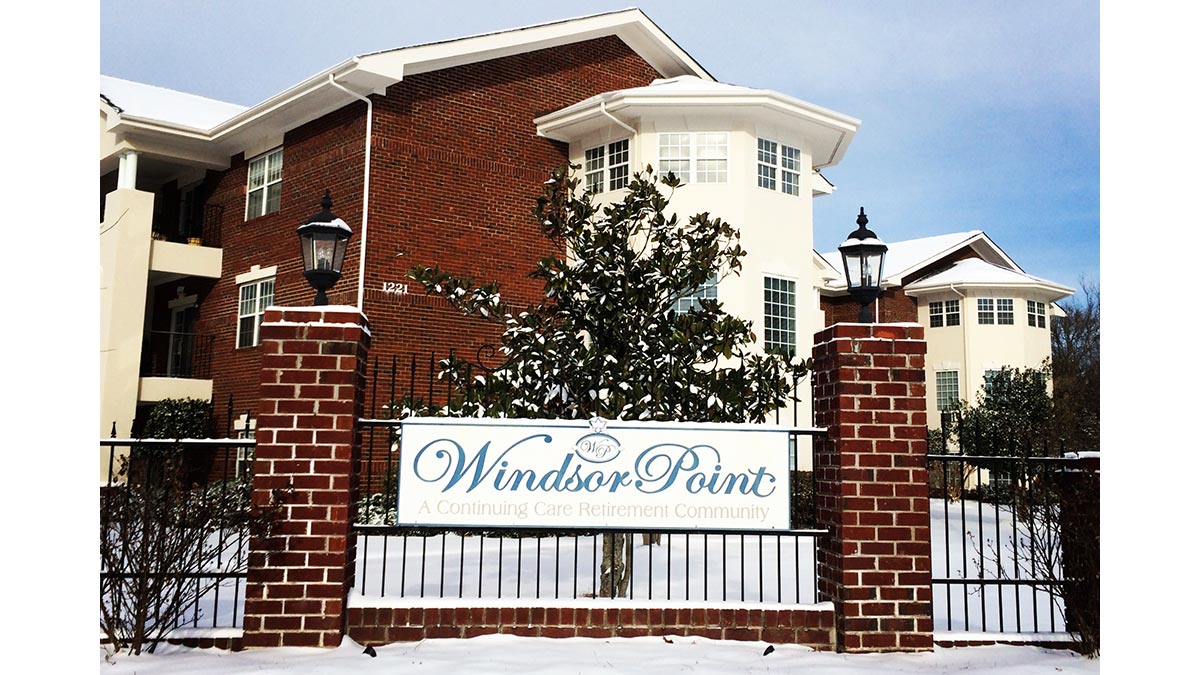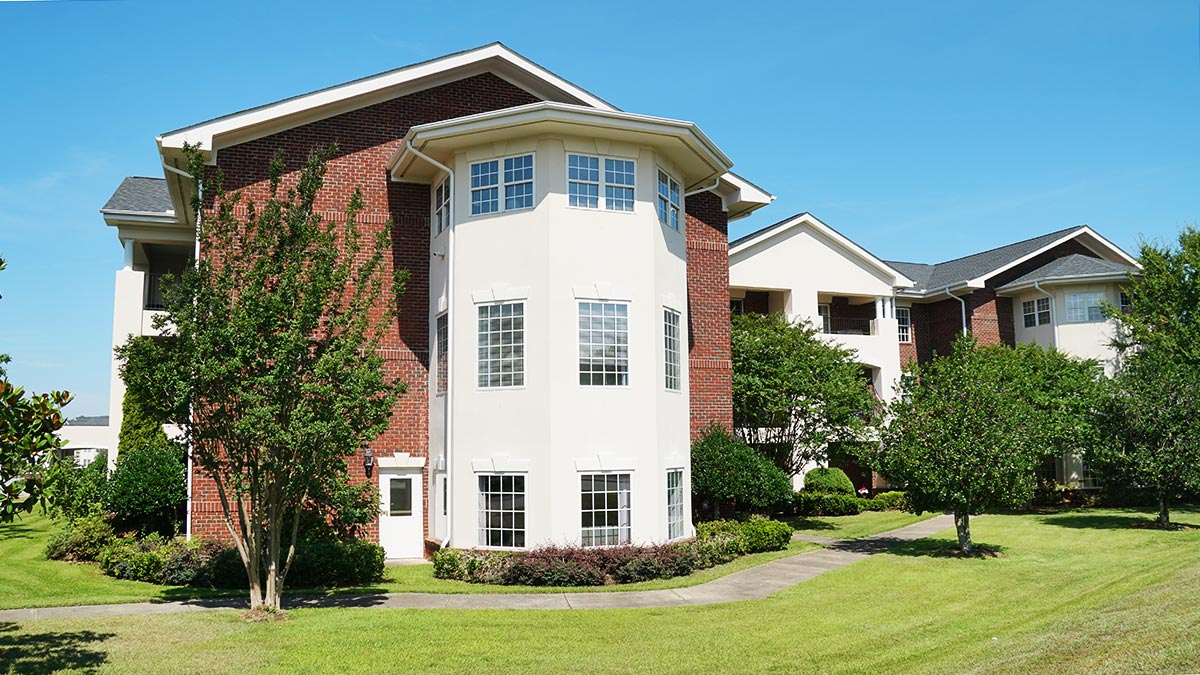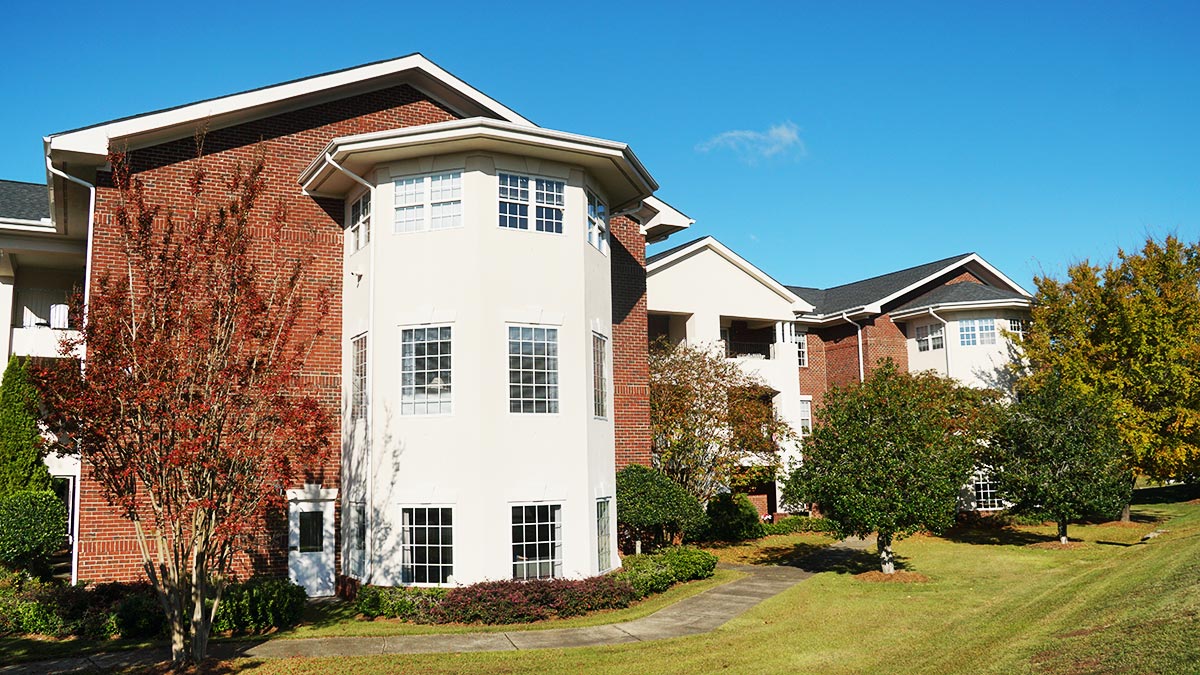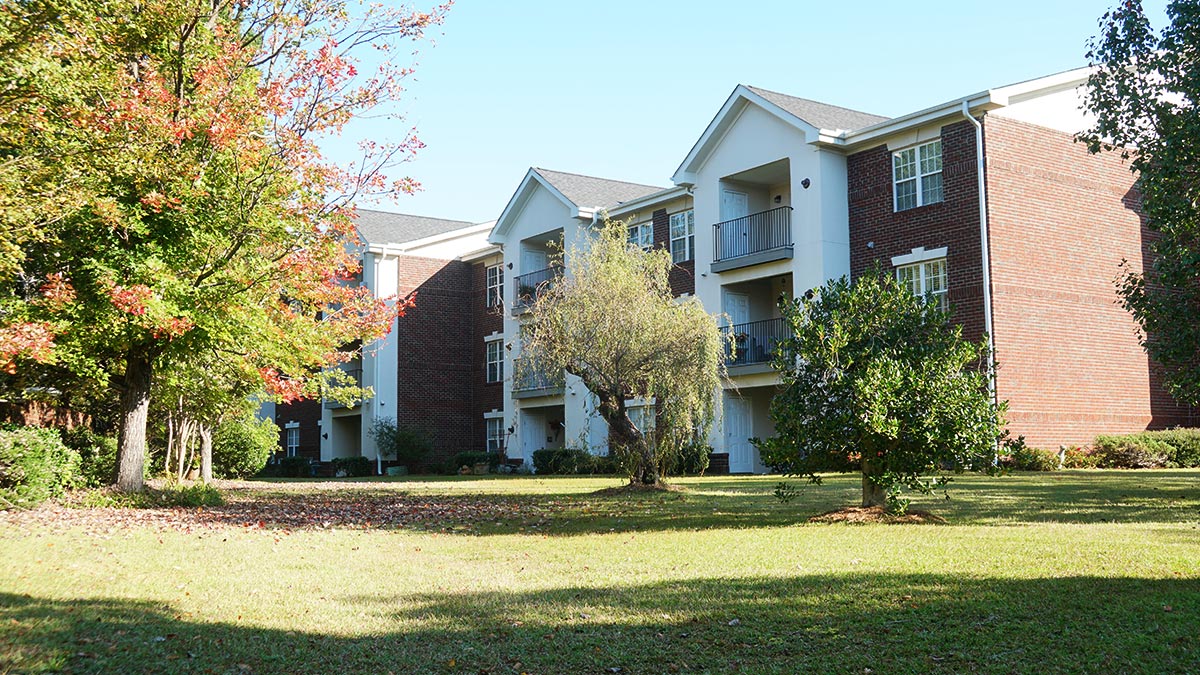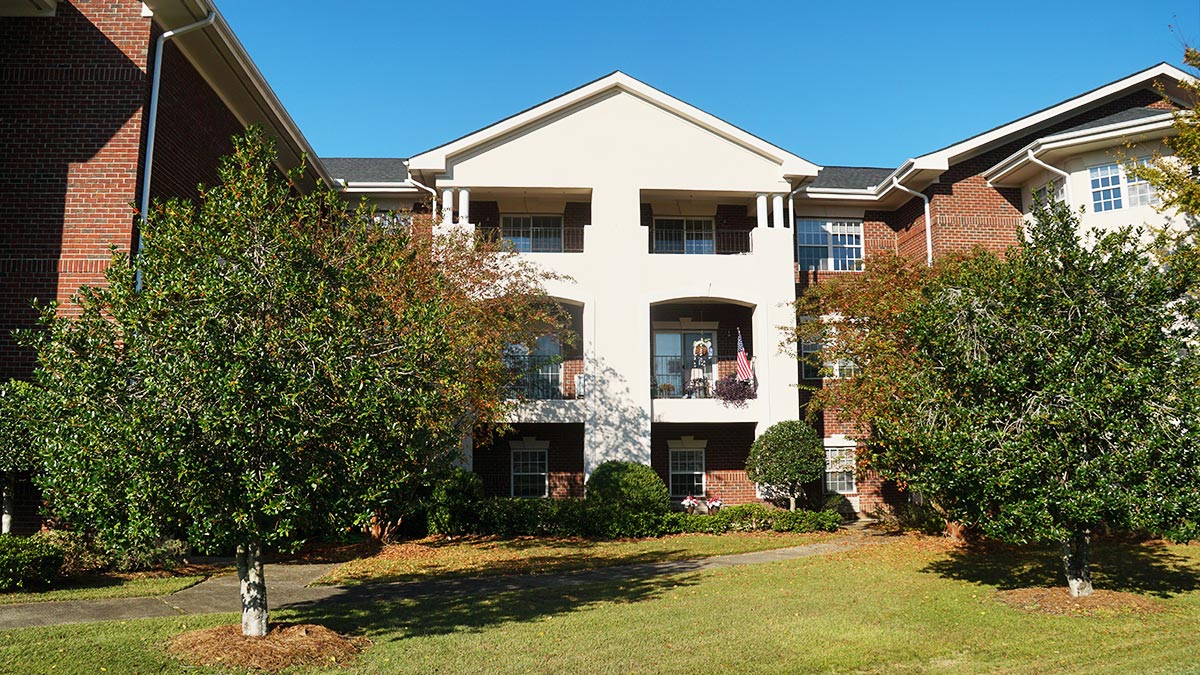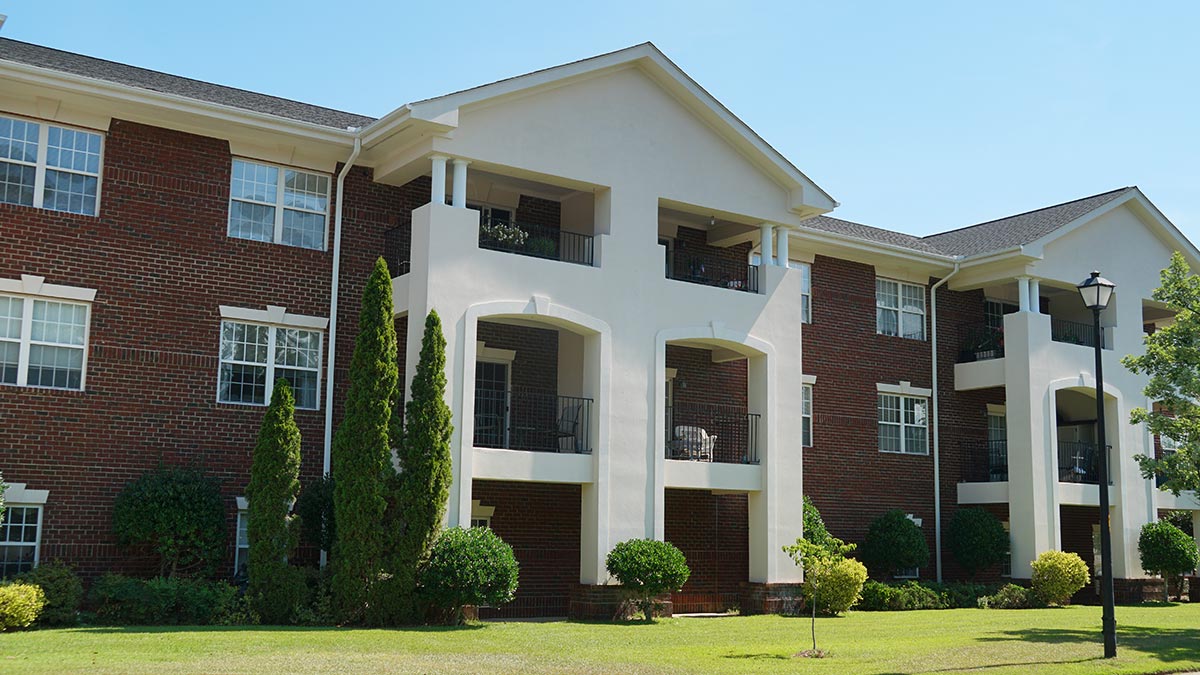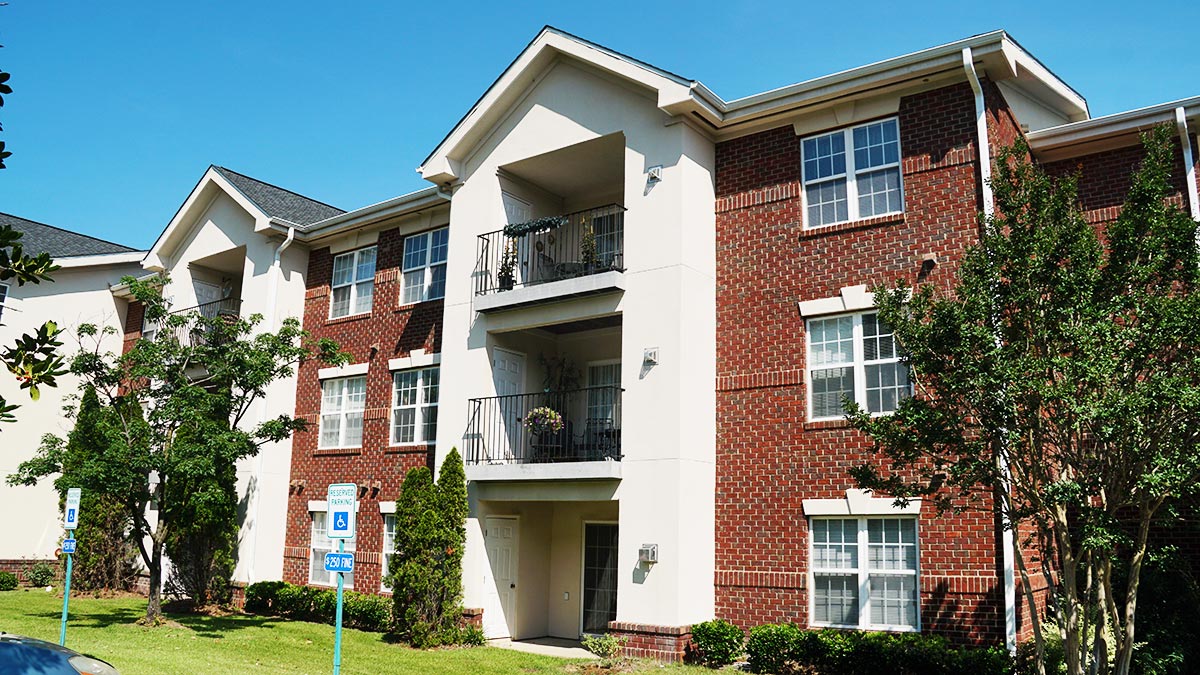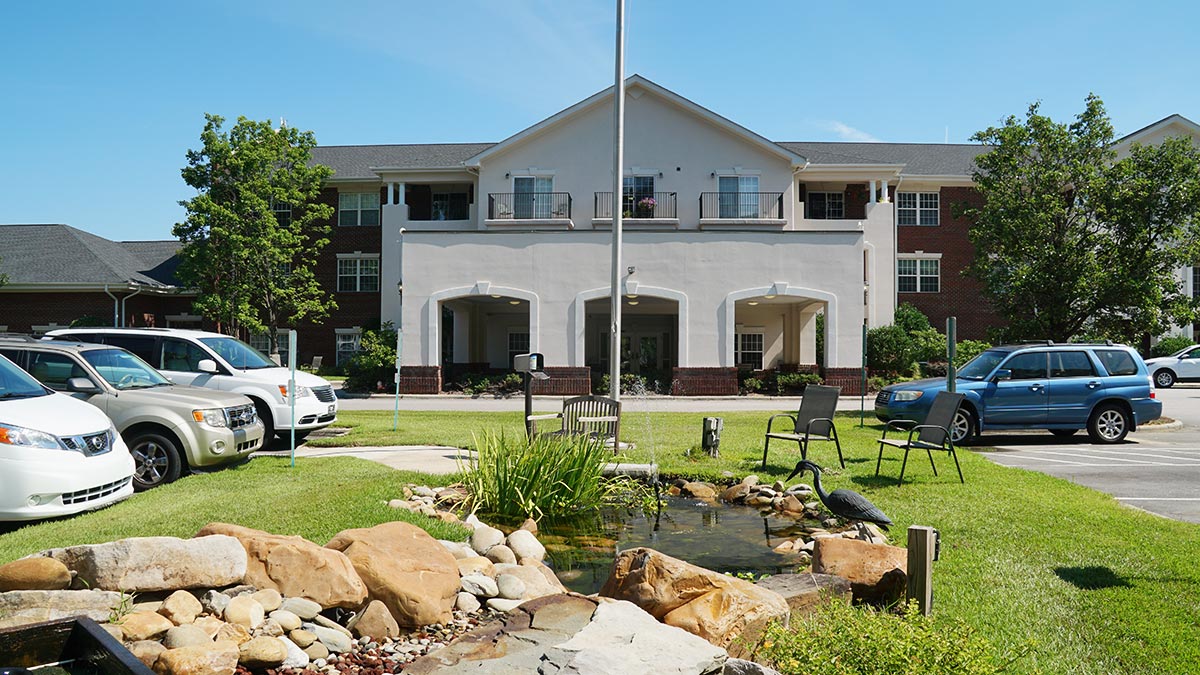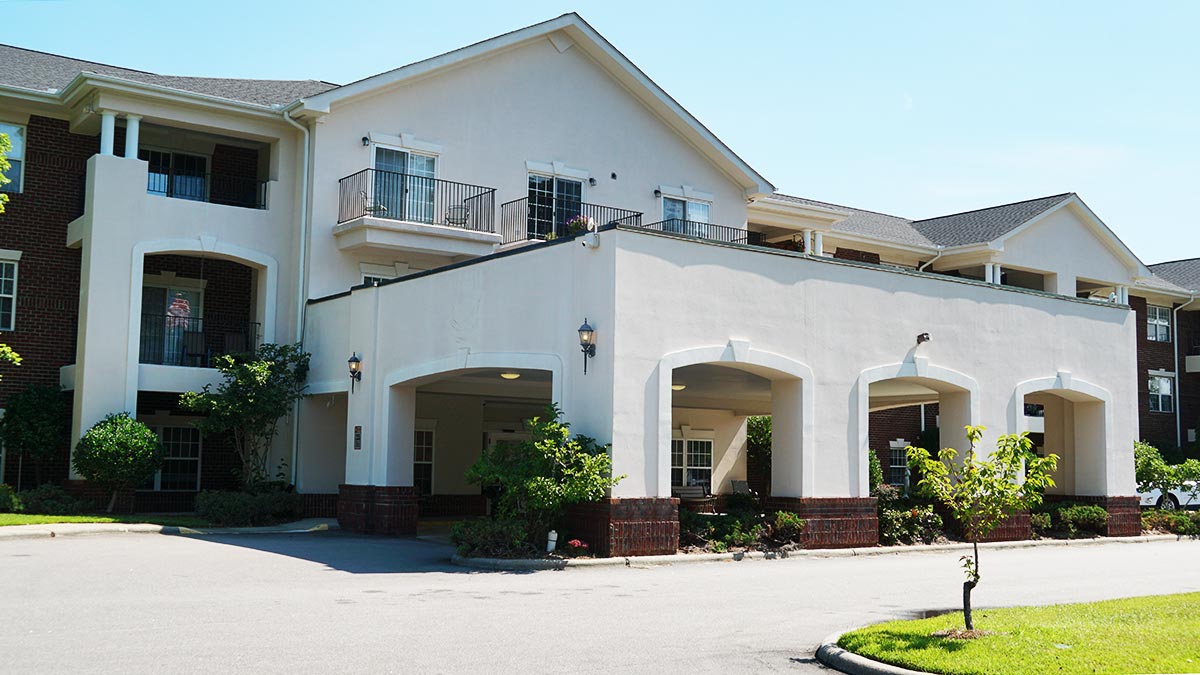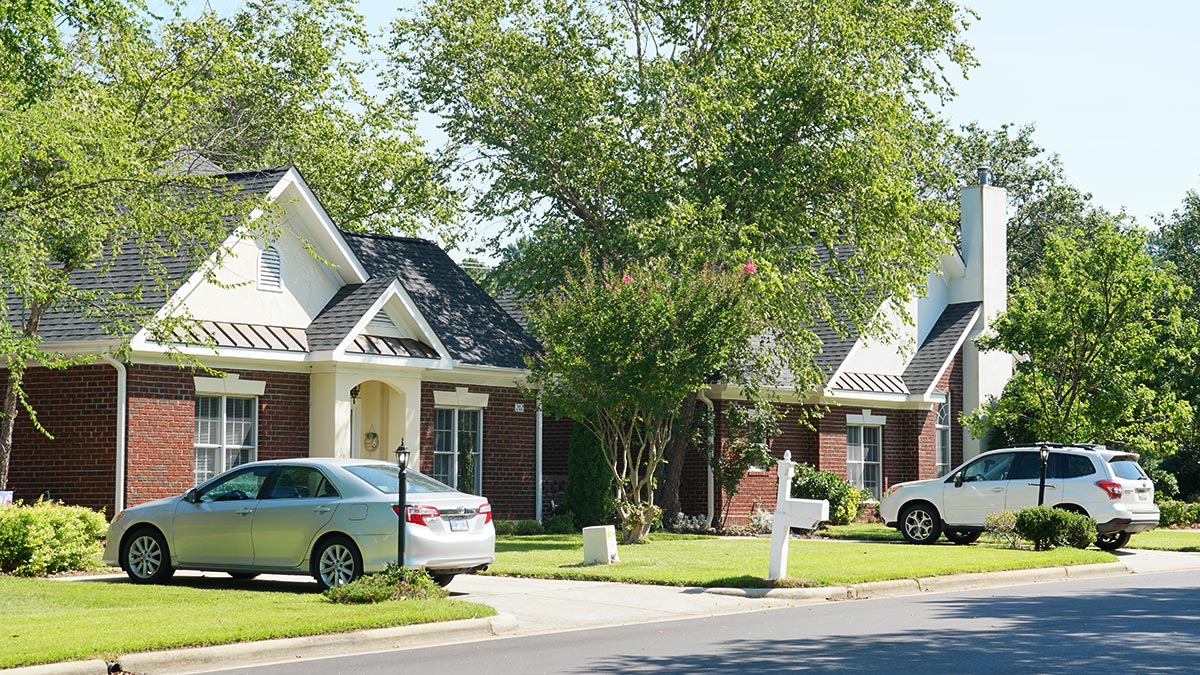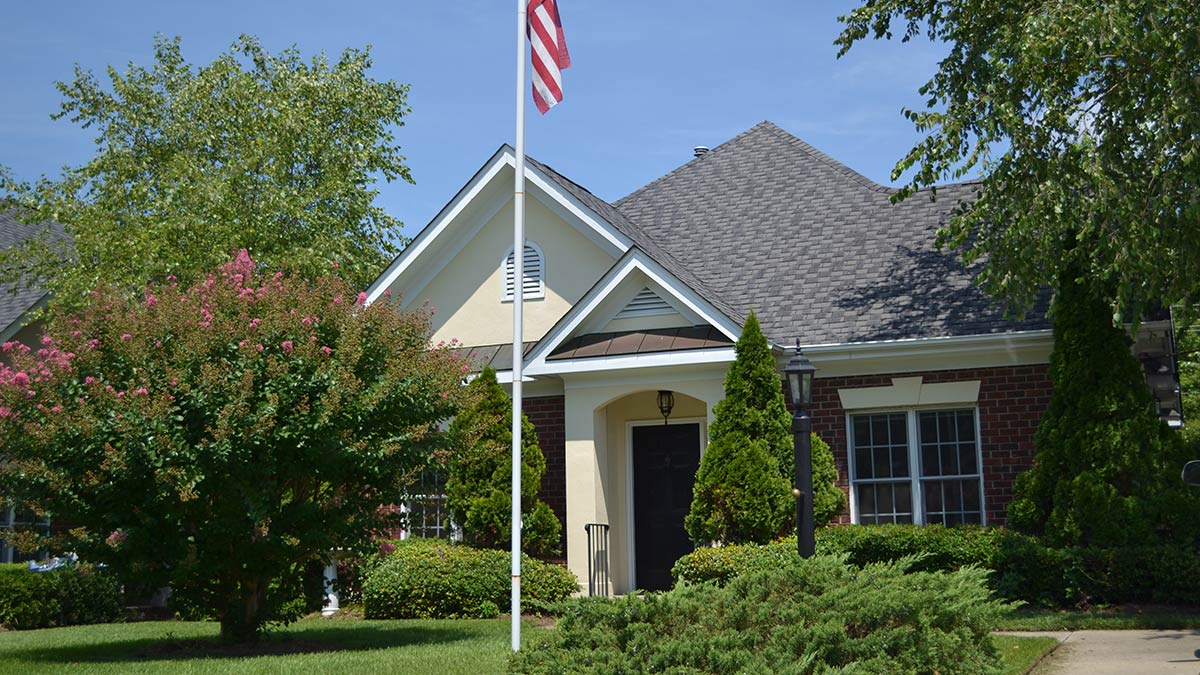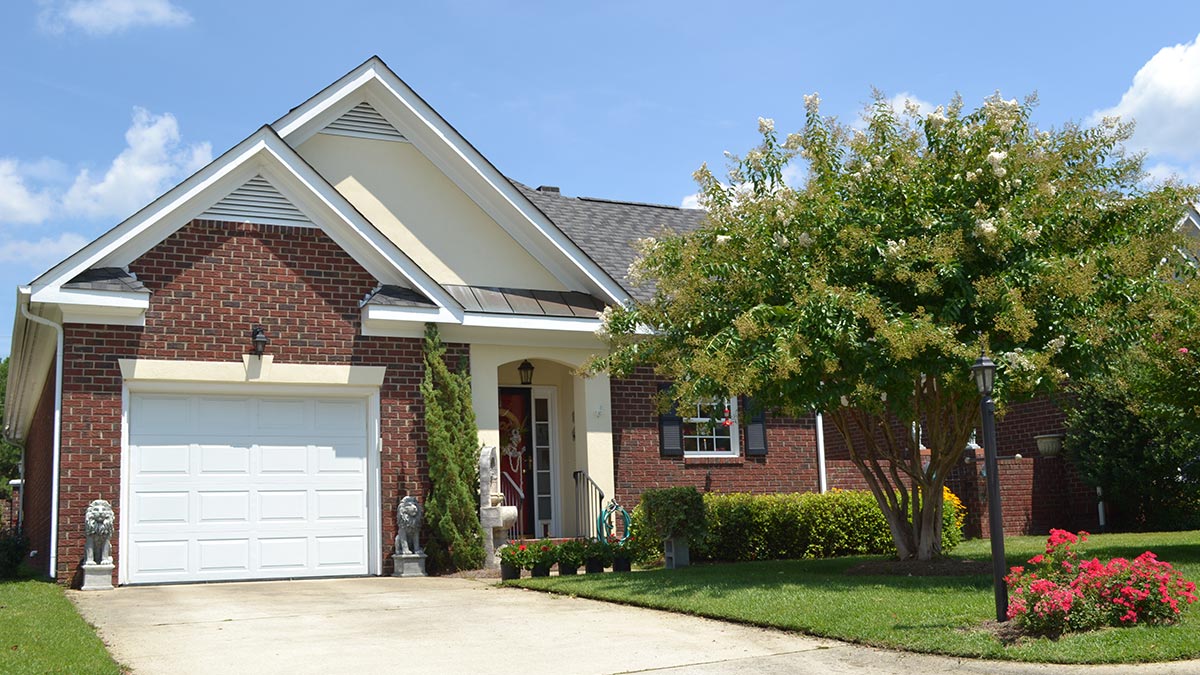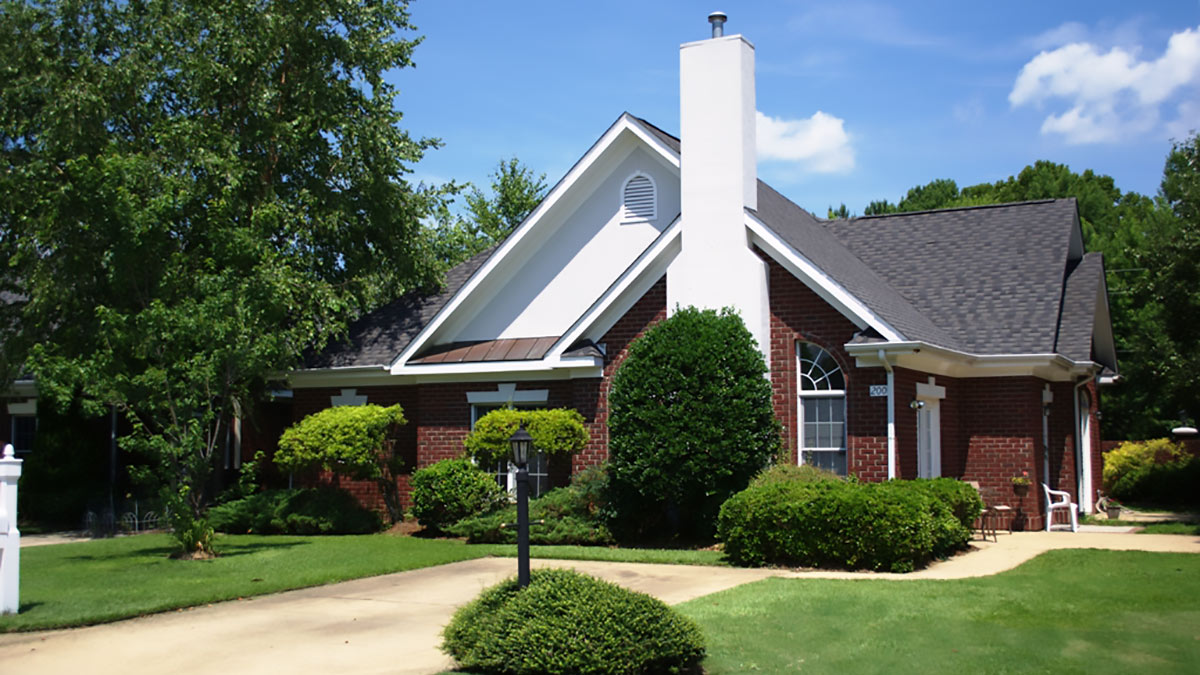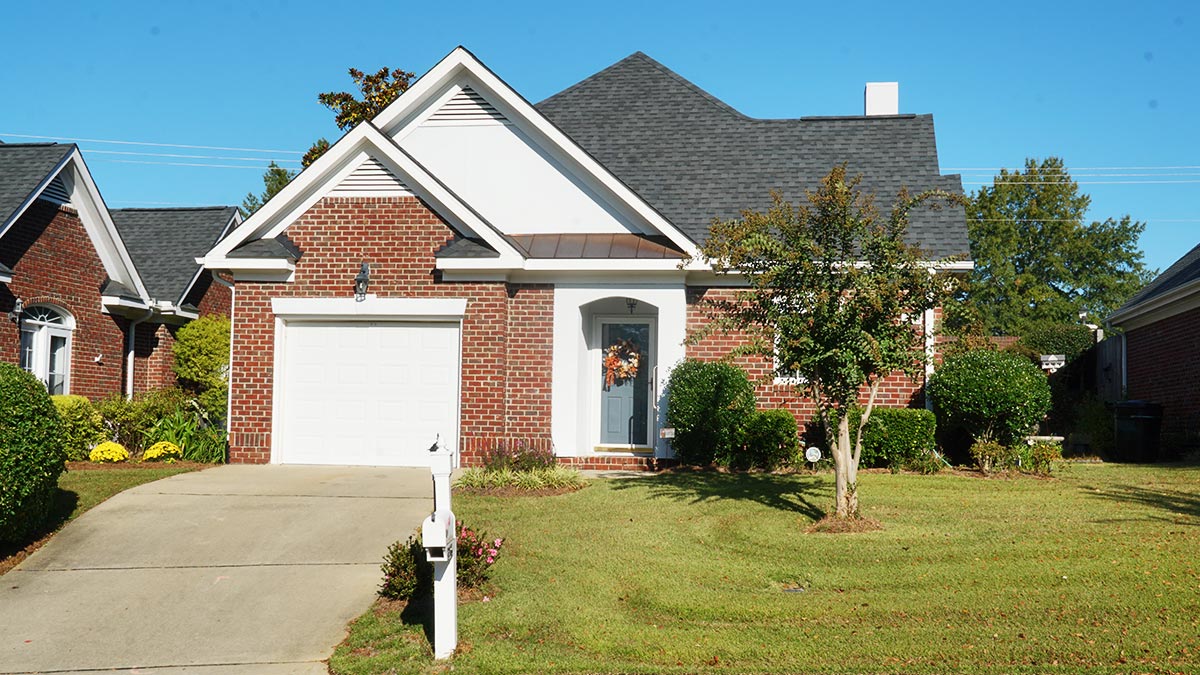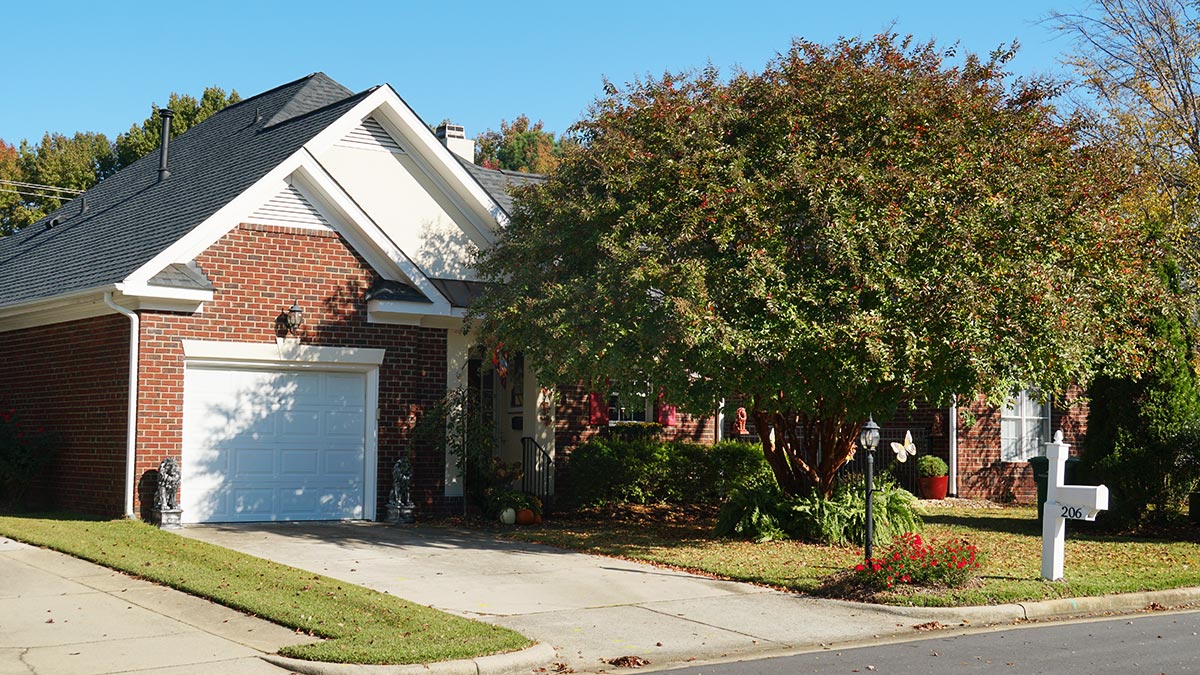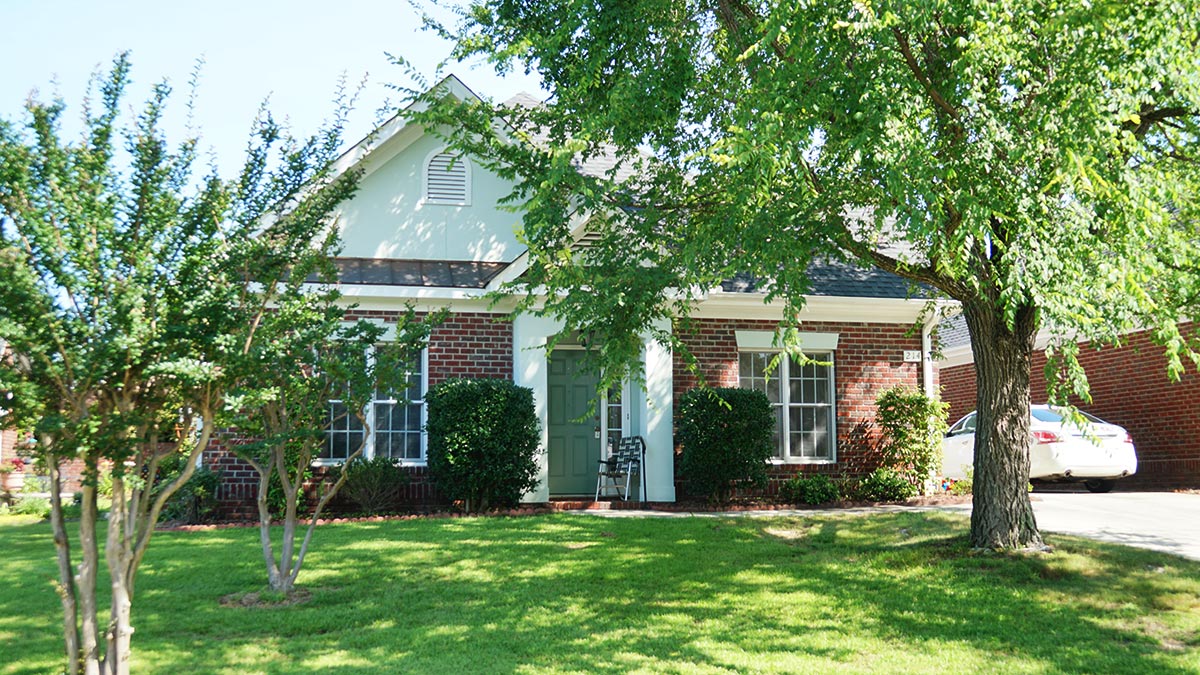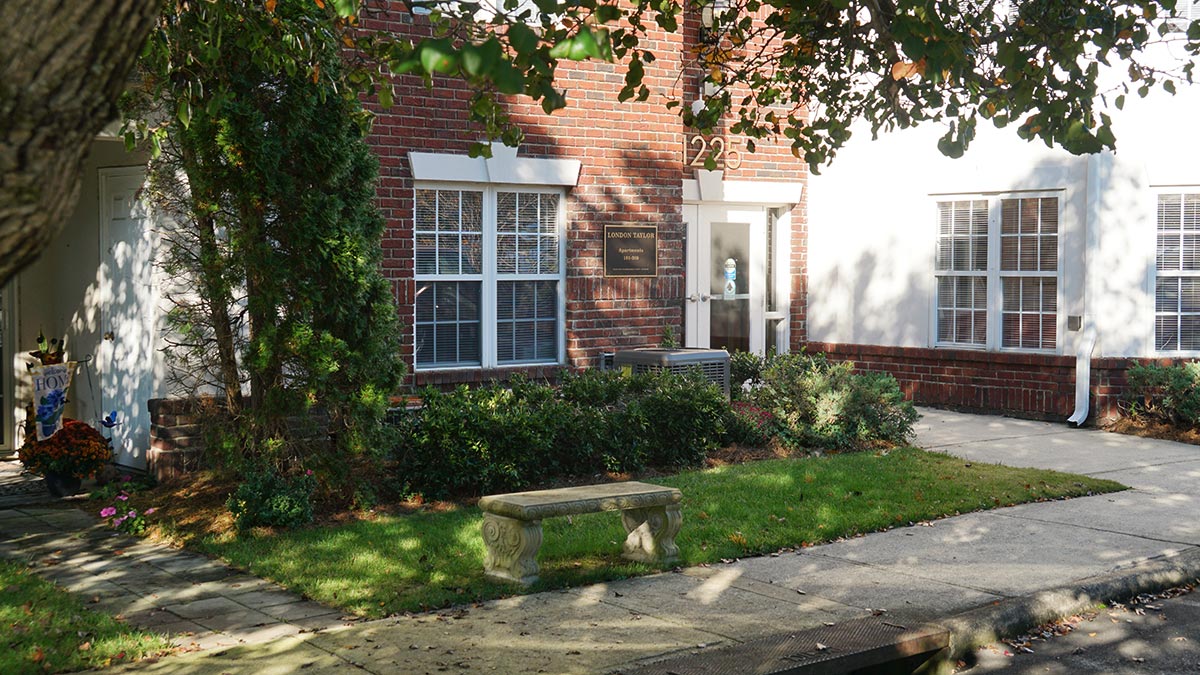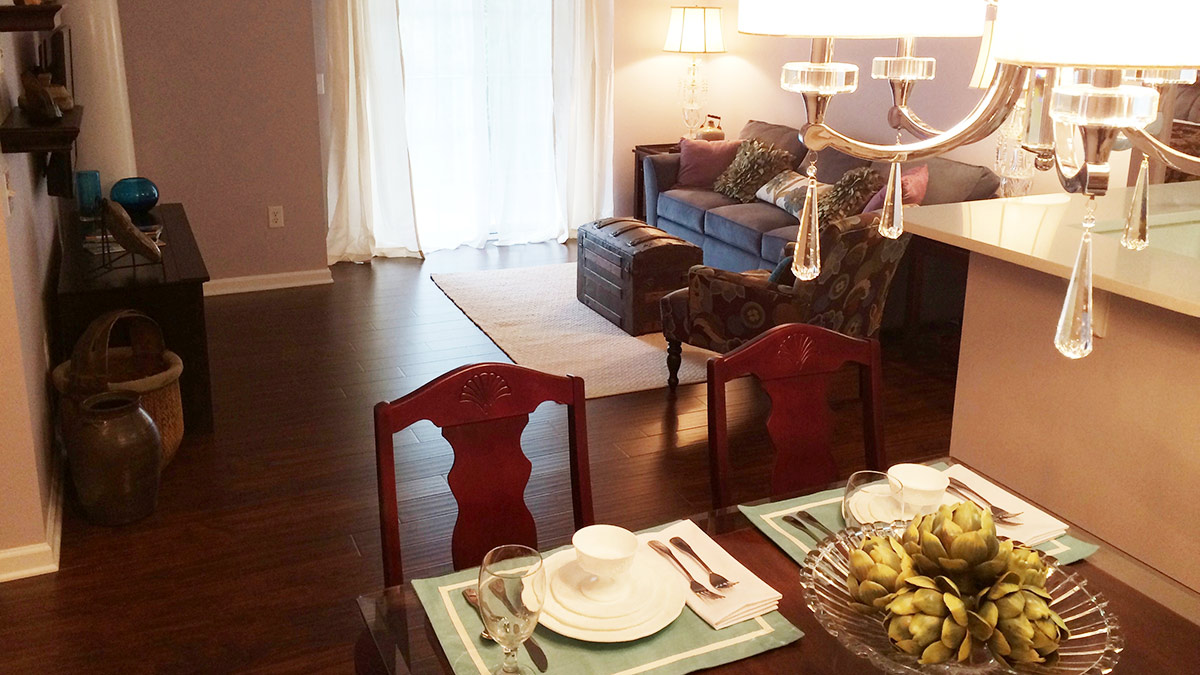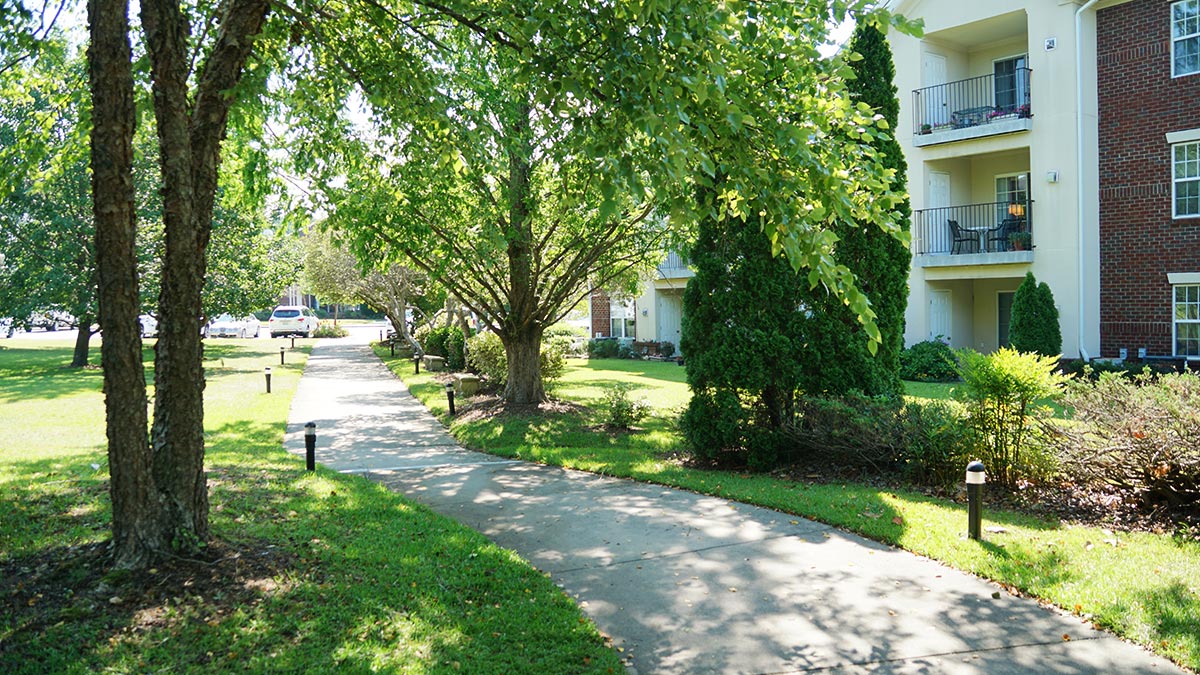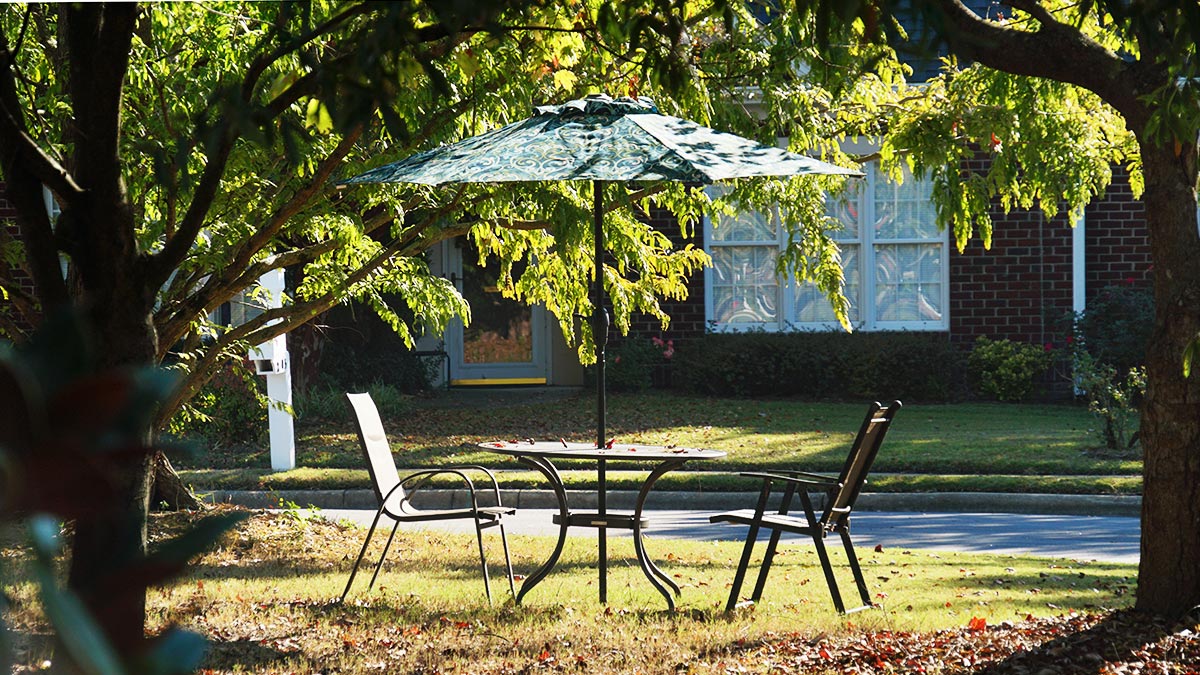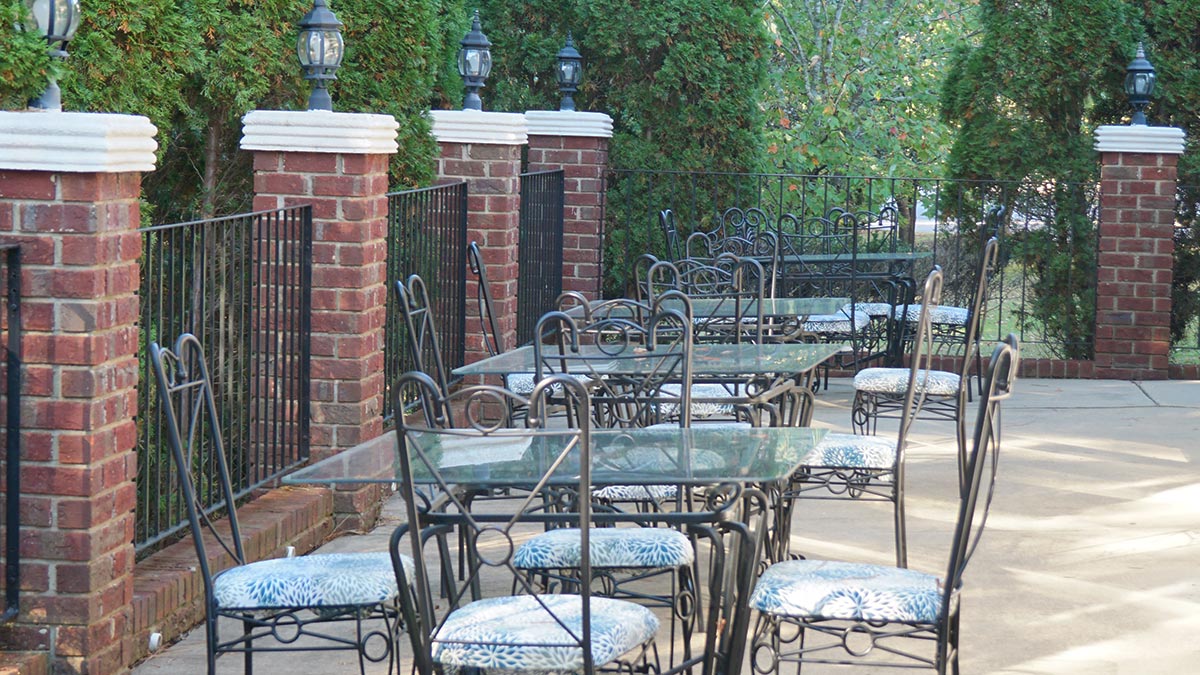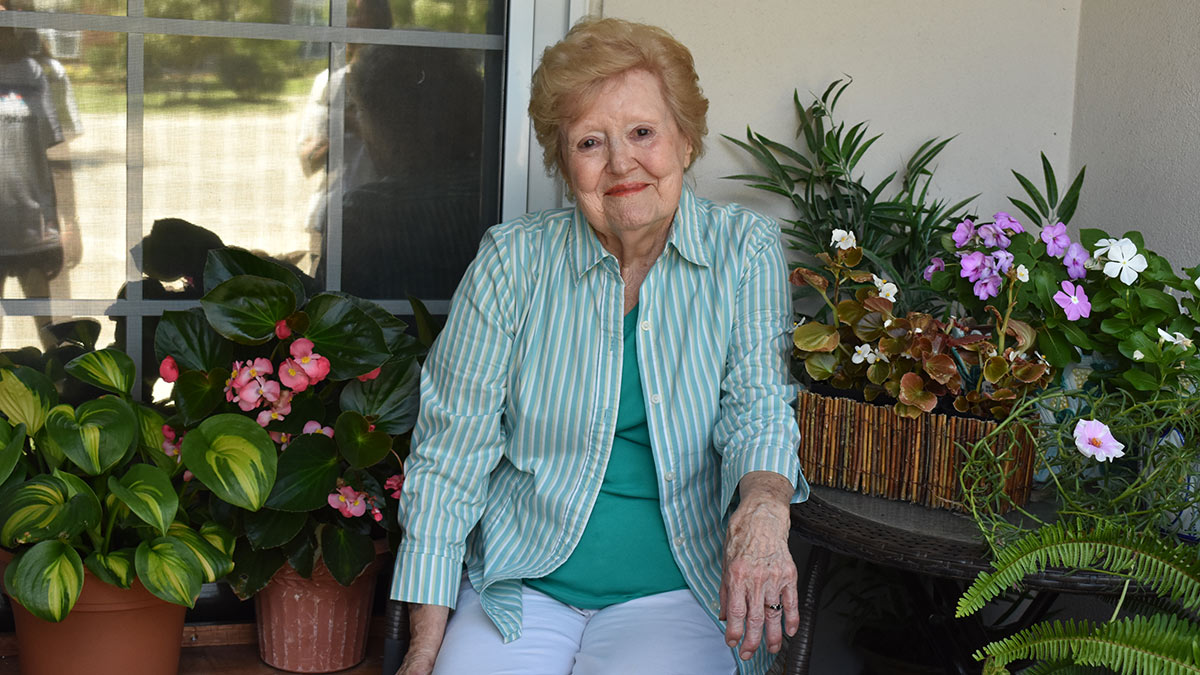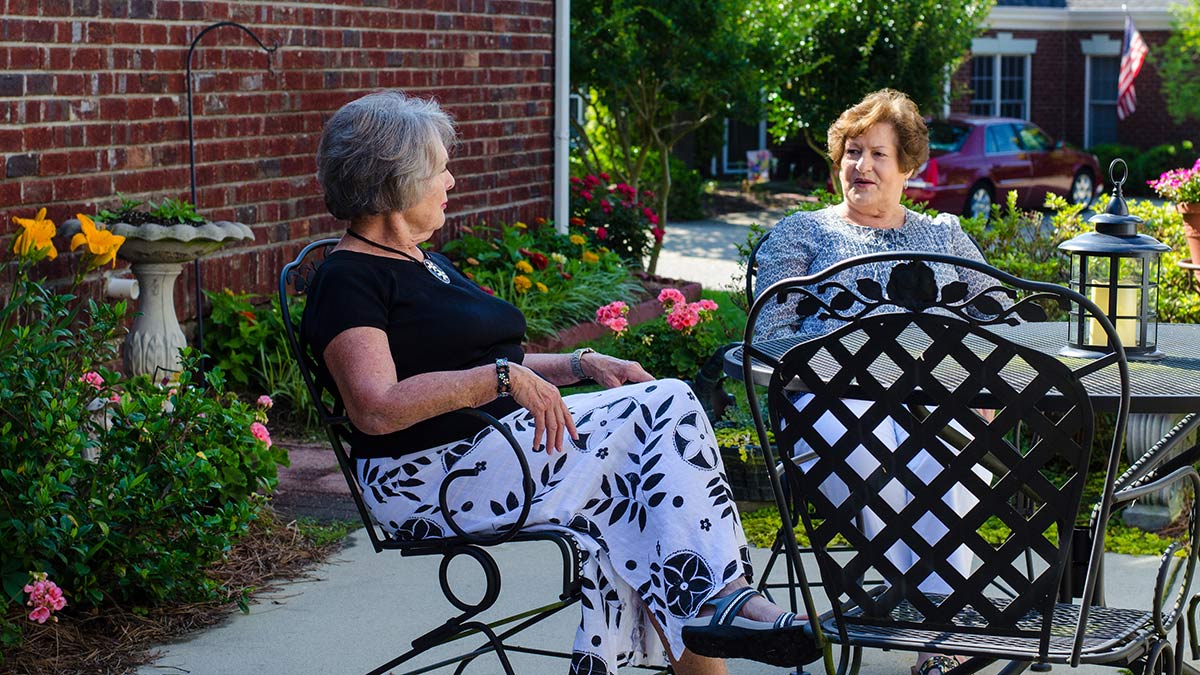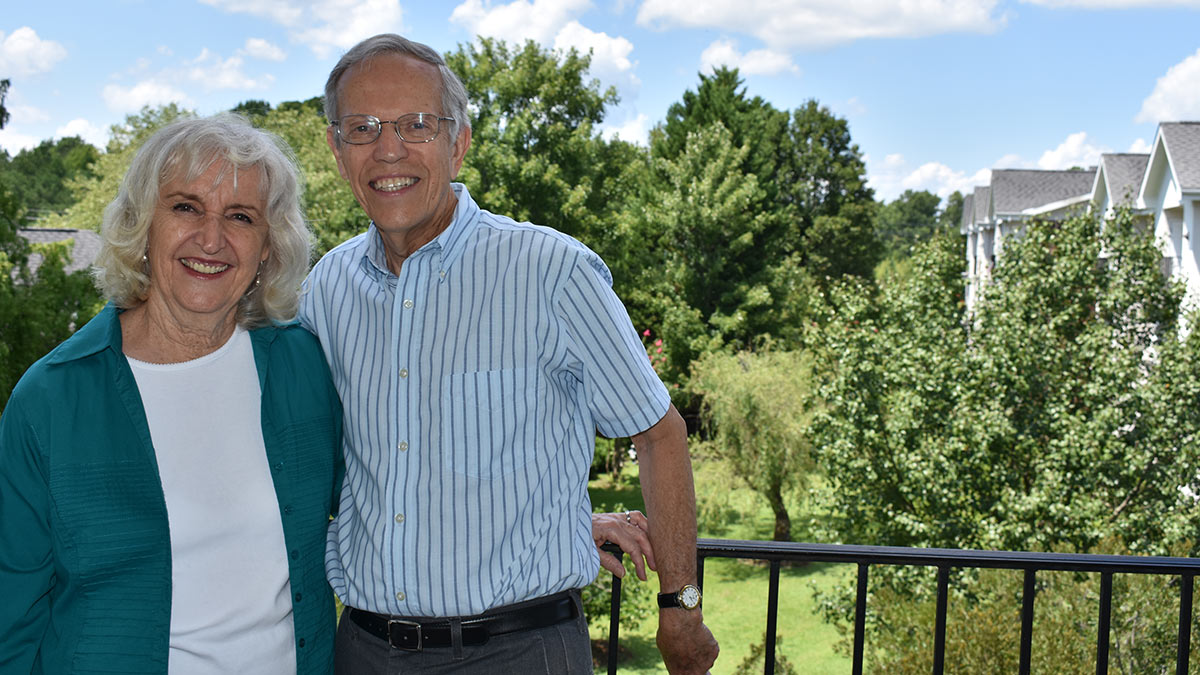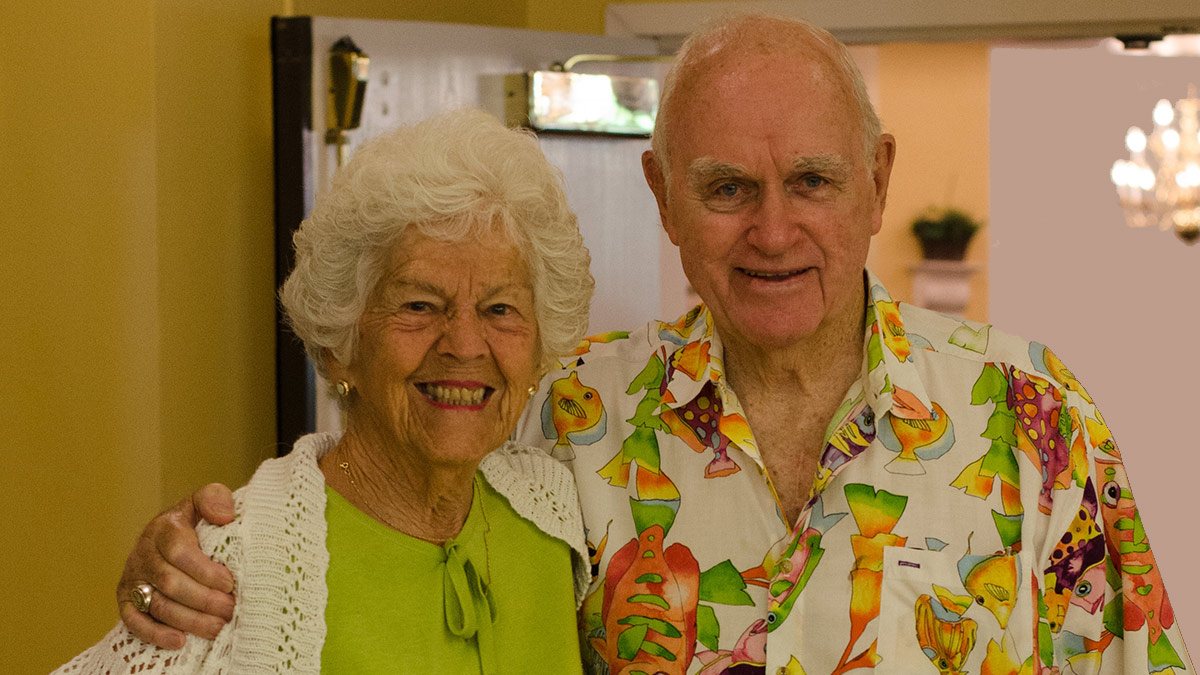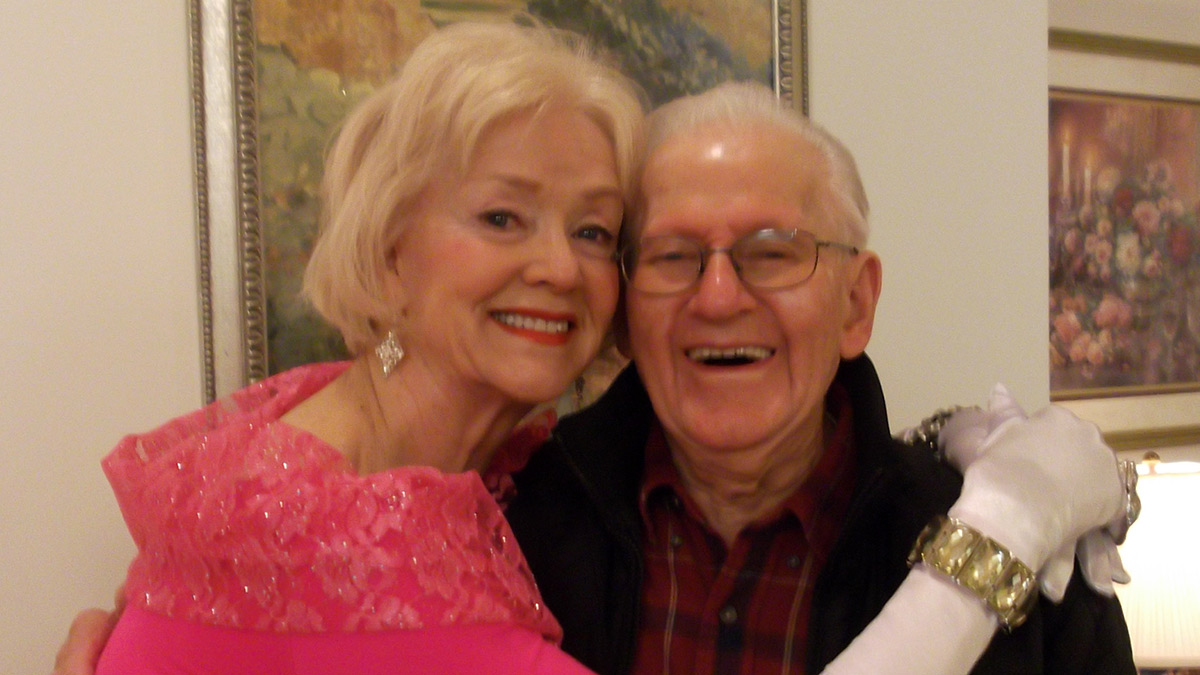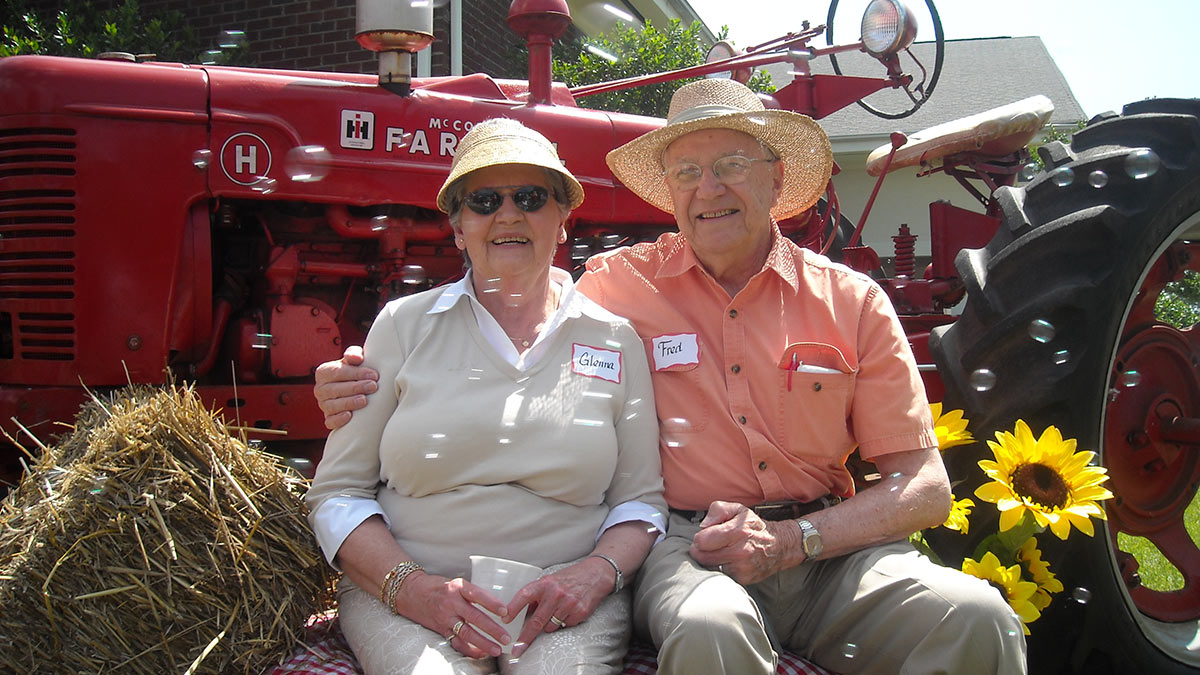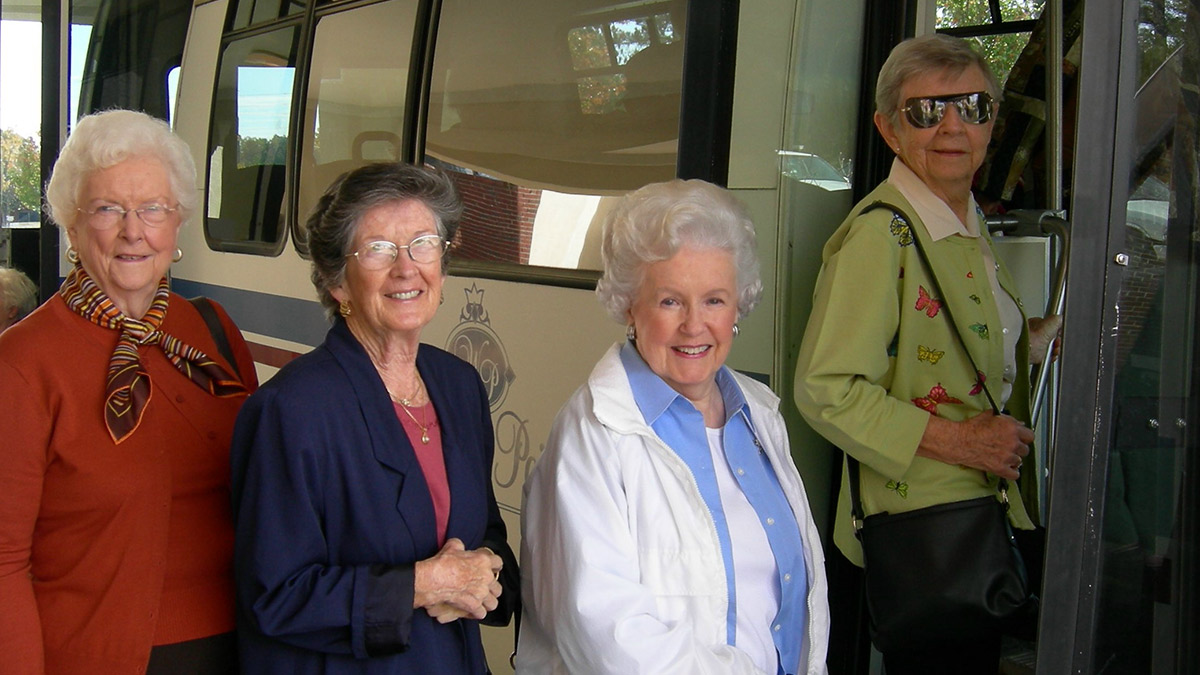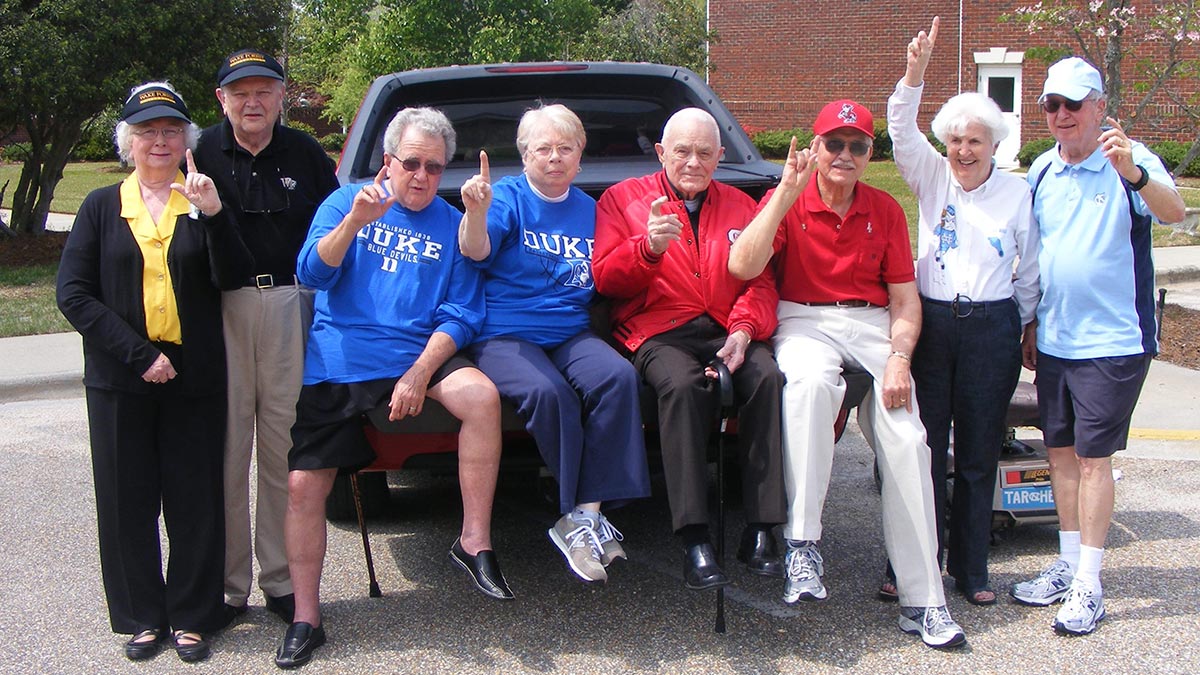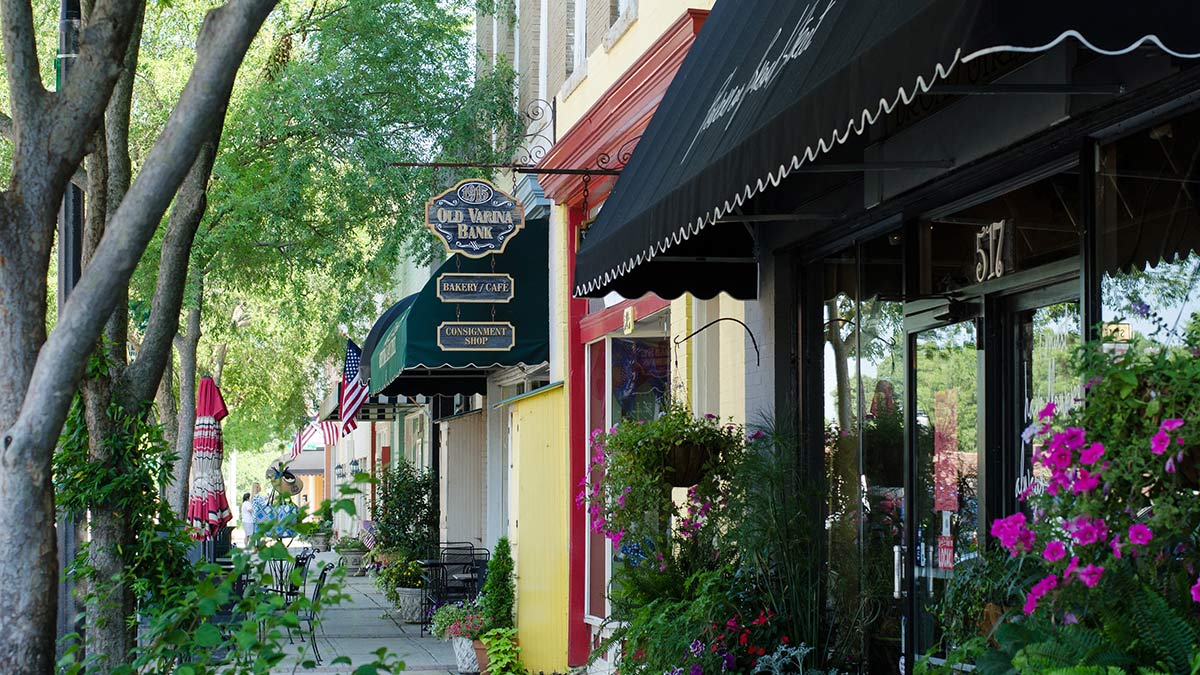 Windsor-Point_Exterior-Sign
Windsor-Point_Exterior-Snow
Windsor-Point_Streetscape
Windsor-Point_Living-Room
Windsor-Point_Table-Umbrella
Windsor-Point_Patio-Tables
Windsor-Point_Millie-English-Flowers
Windsor-Point_Husband-and-Wife
Windsor-Point_Frank-Sassy
Windsor-Point_Couple-Tractor
Windsor-Point_2-Women-at-Van
Windsor-Point_4-Women-at-Van
Windsor-Point_Fuquay-Shops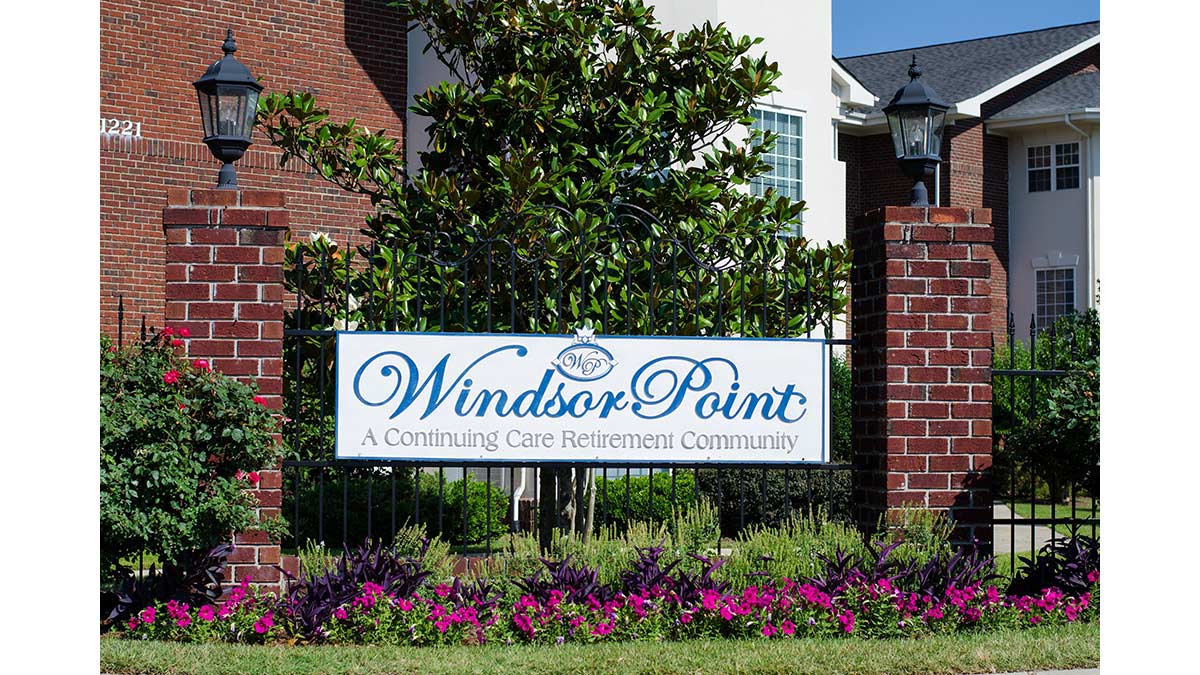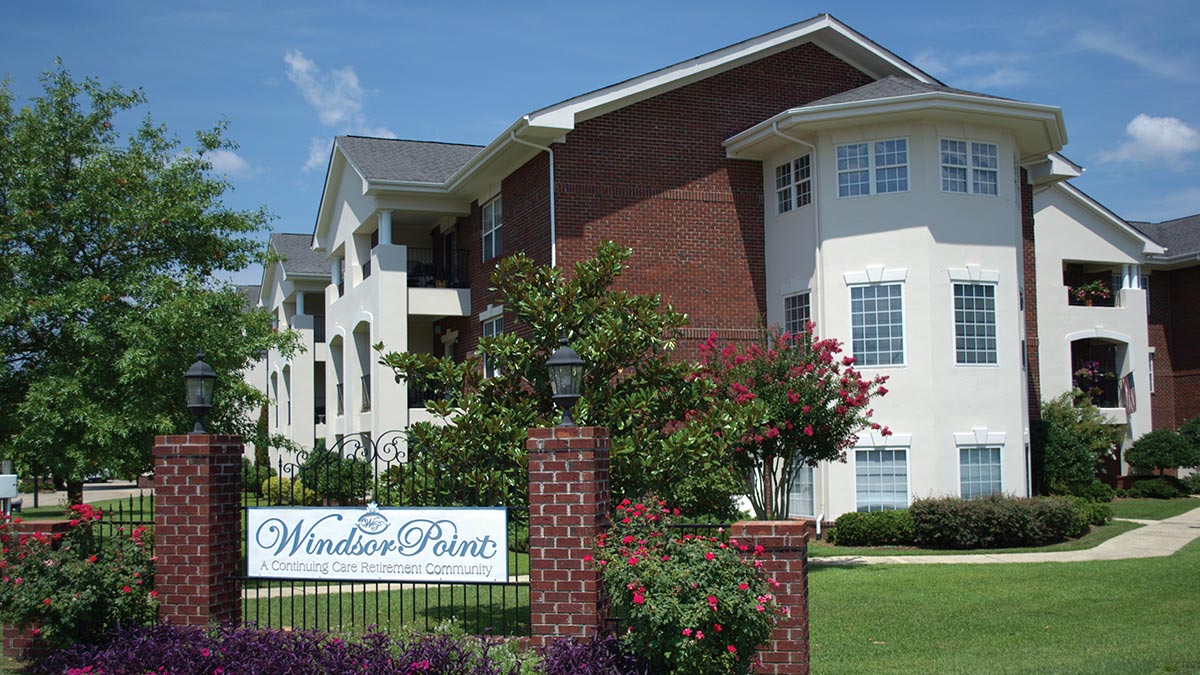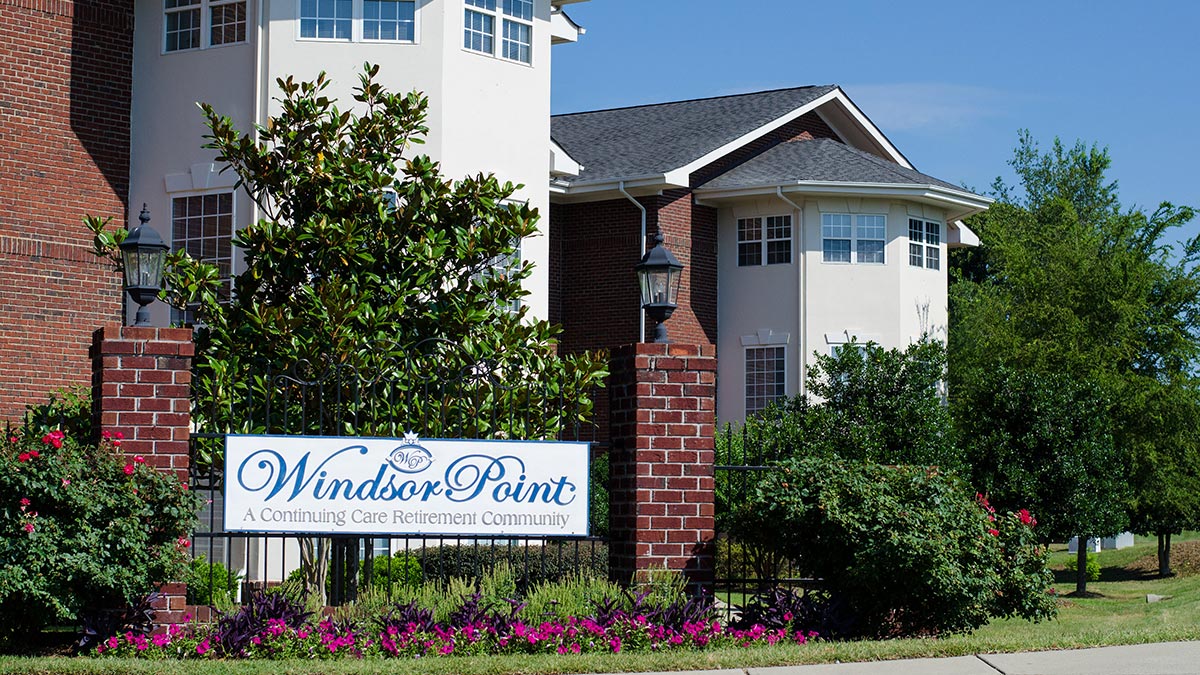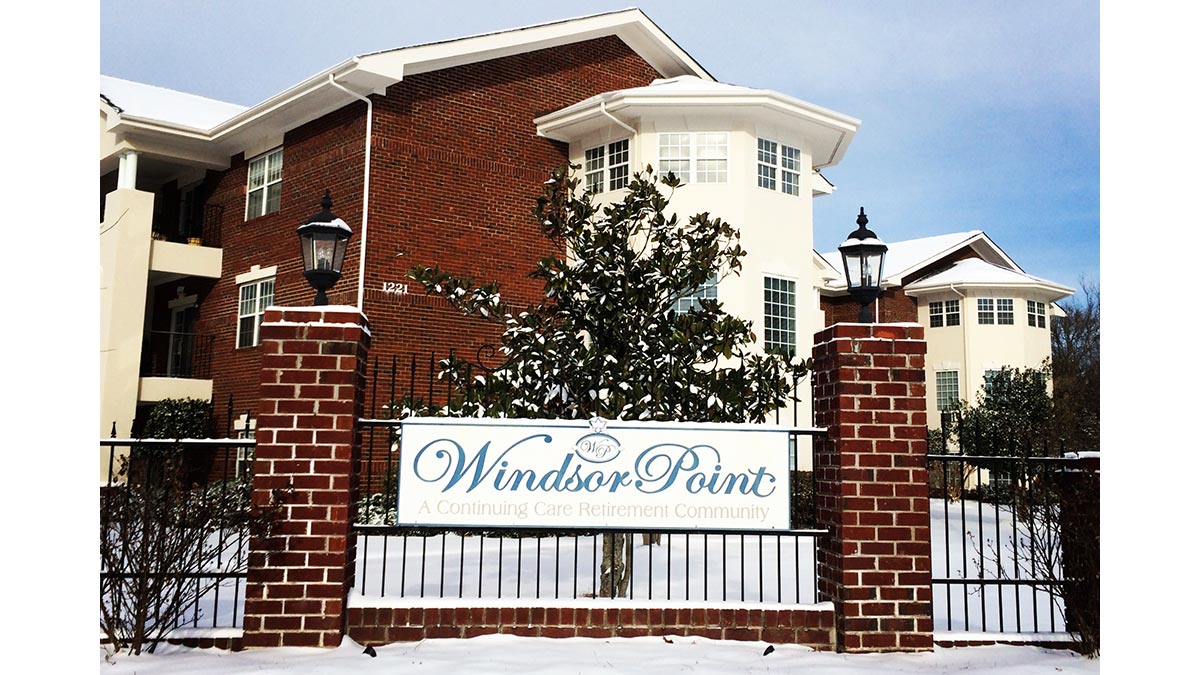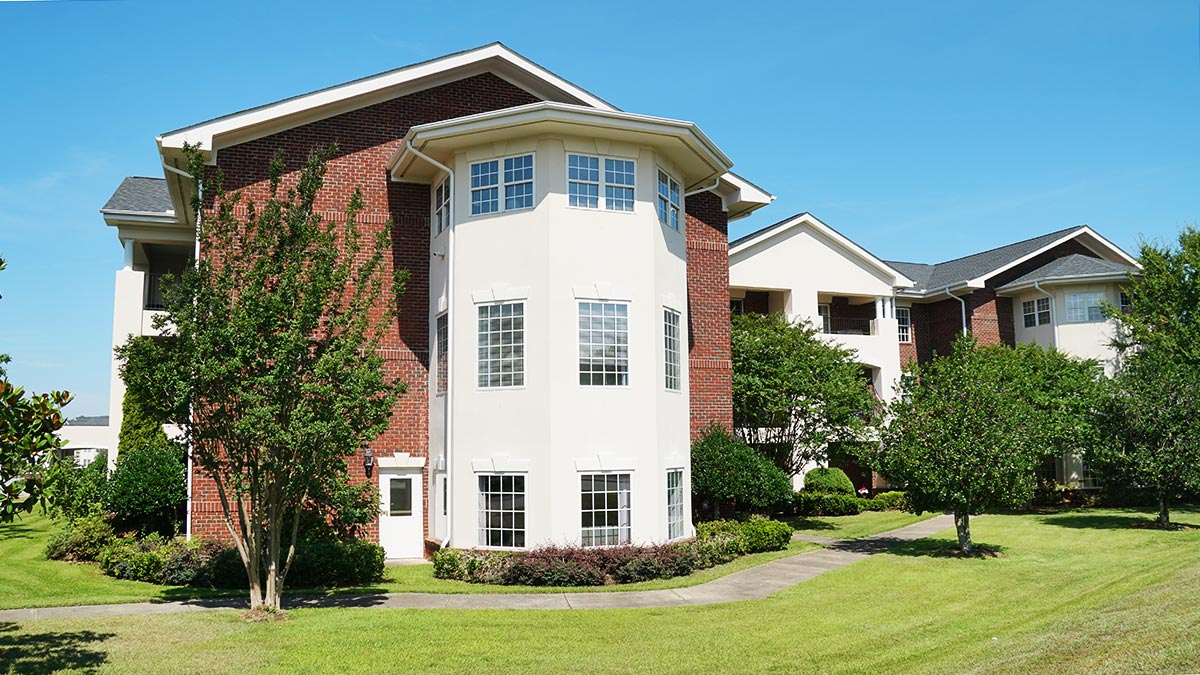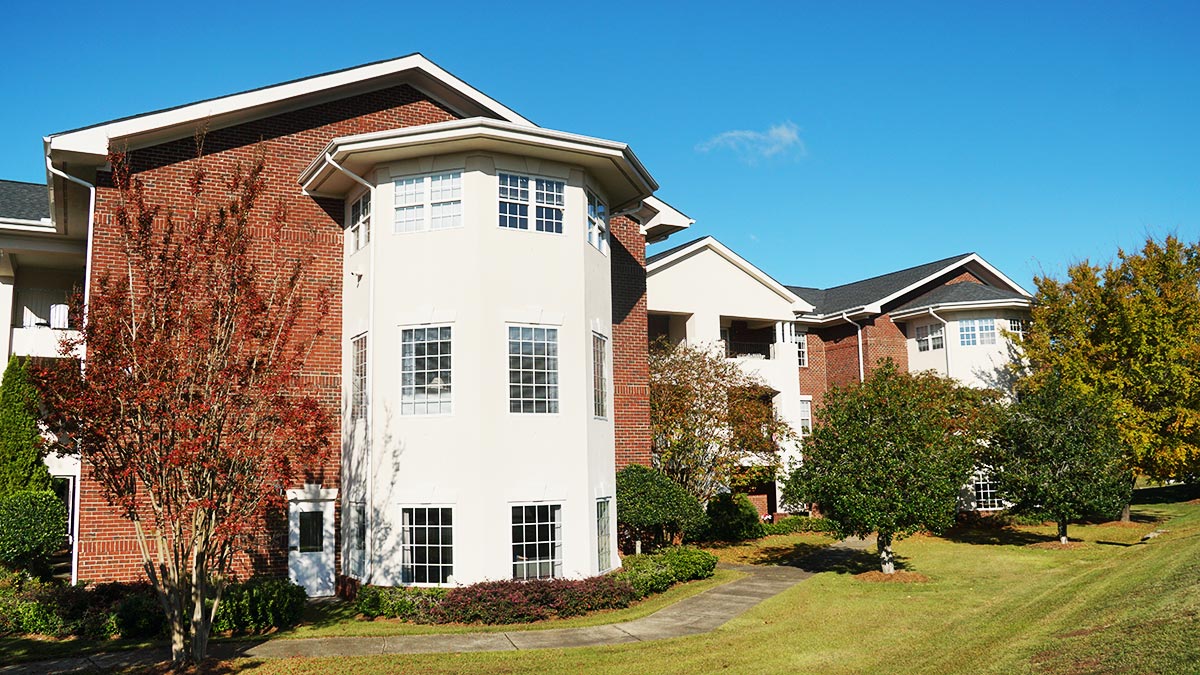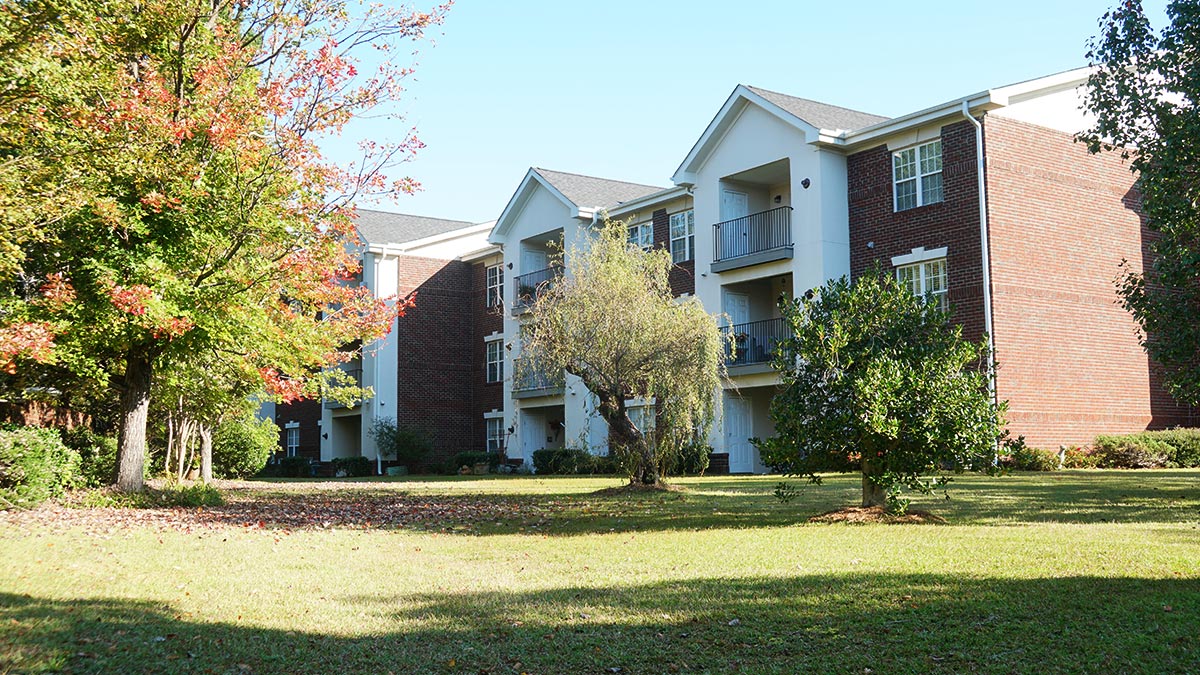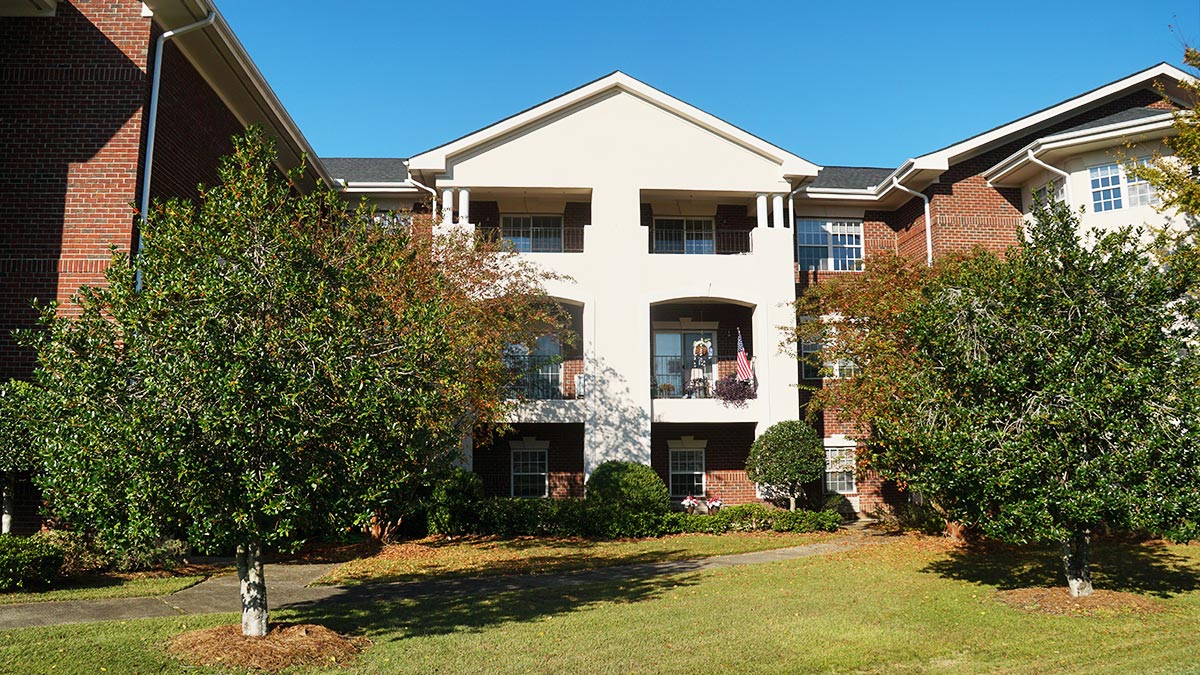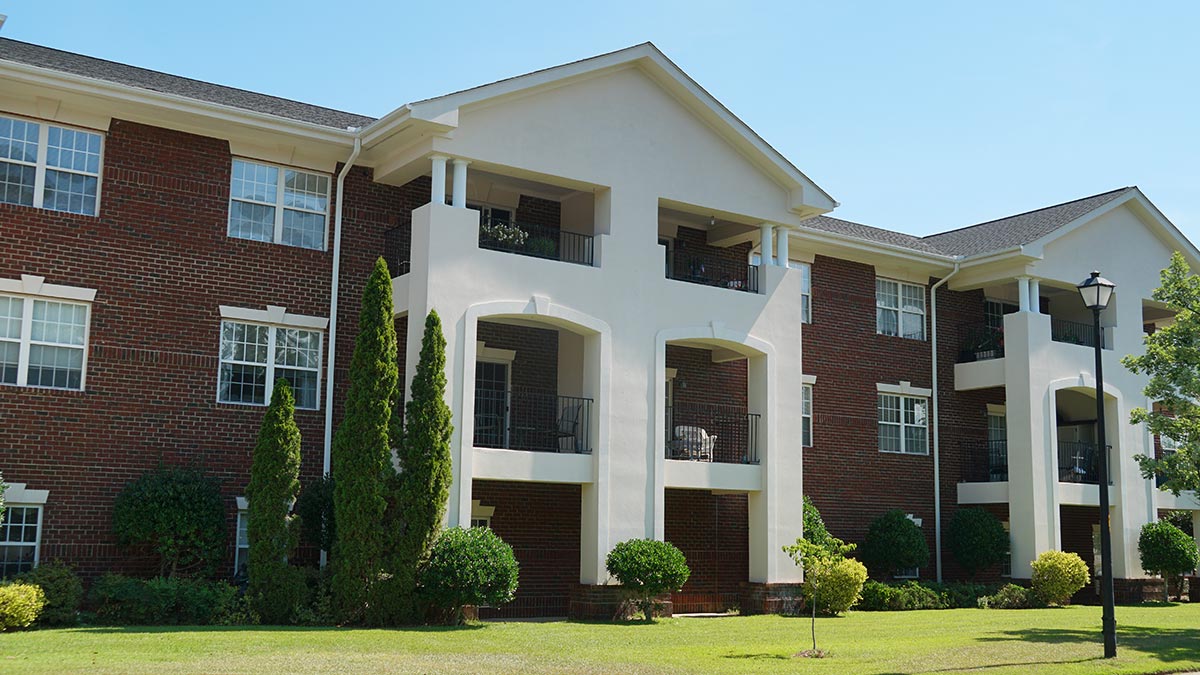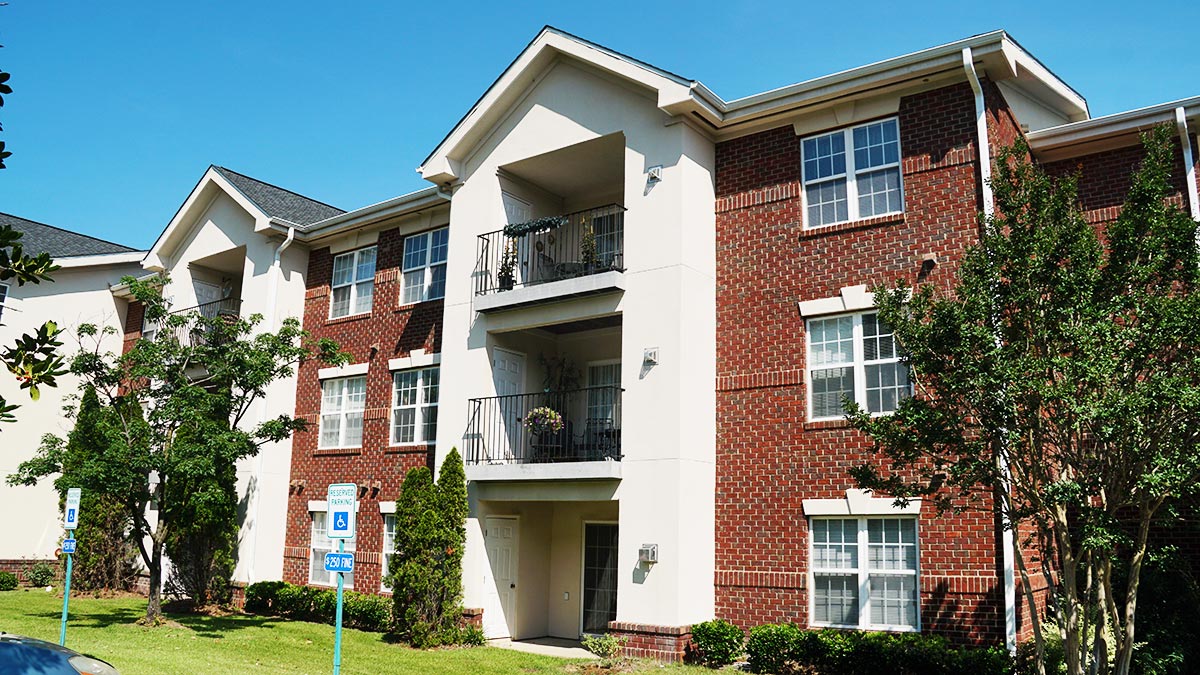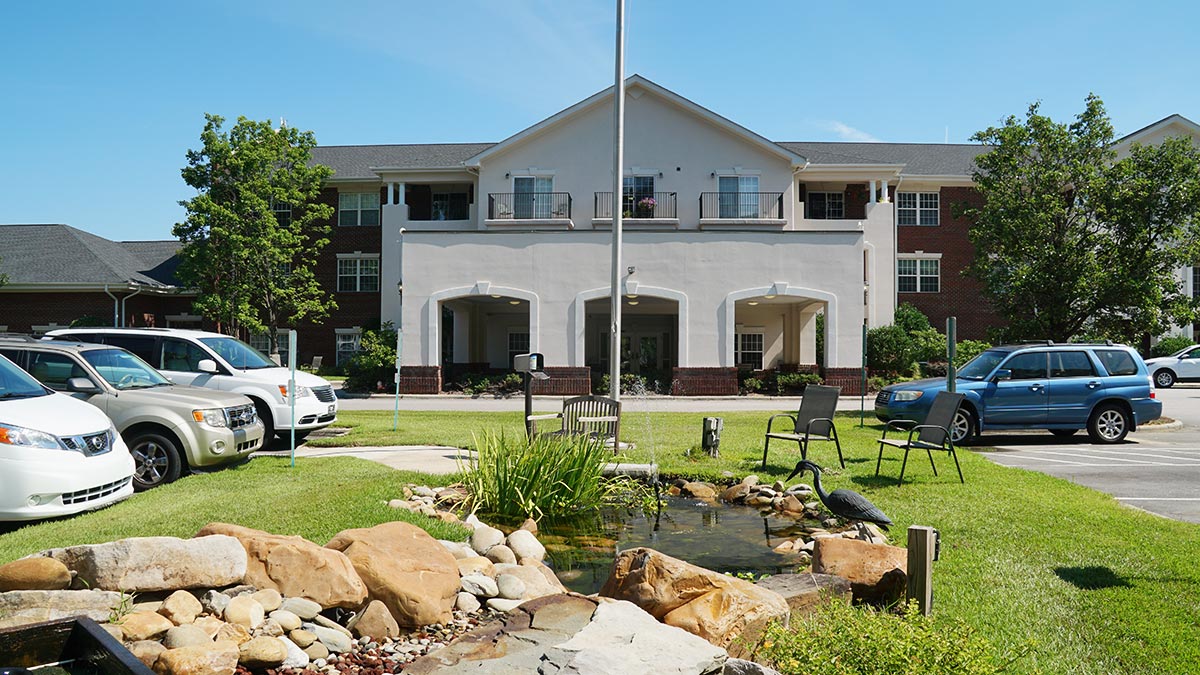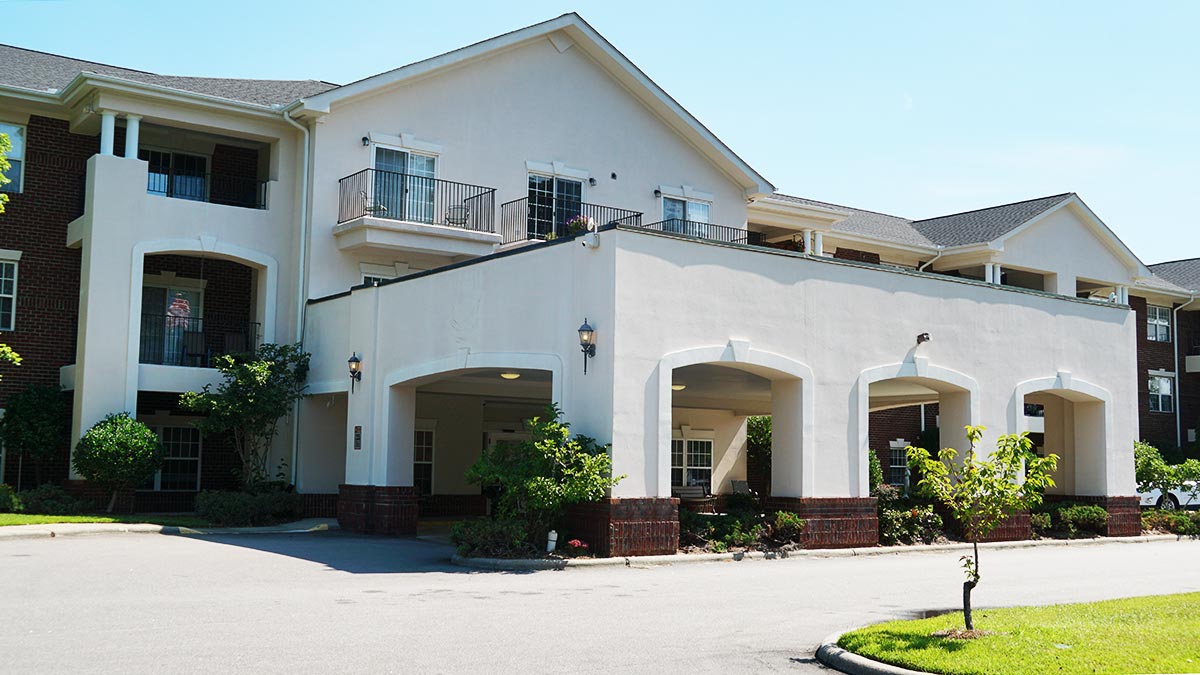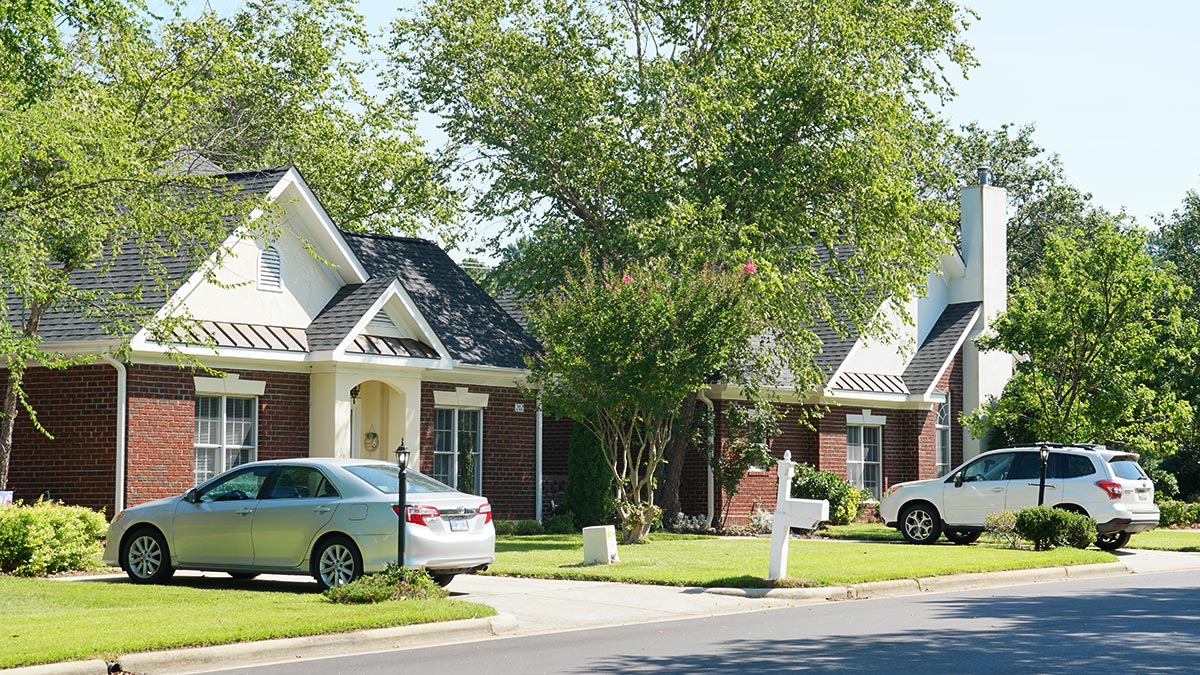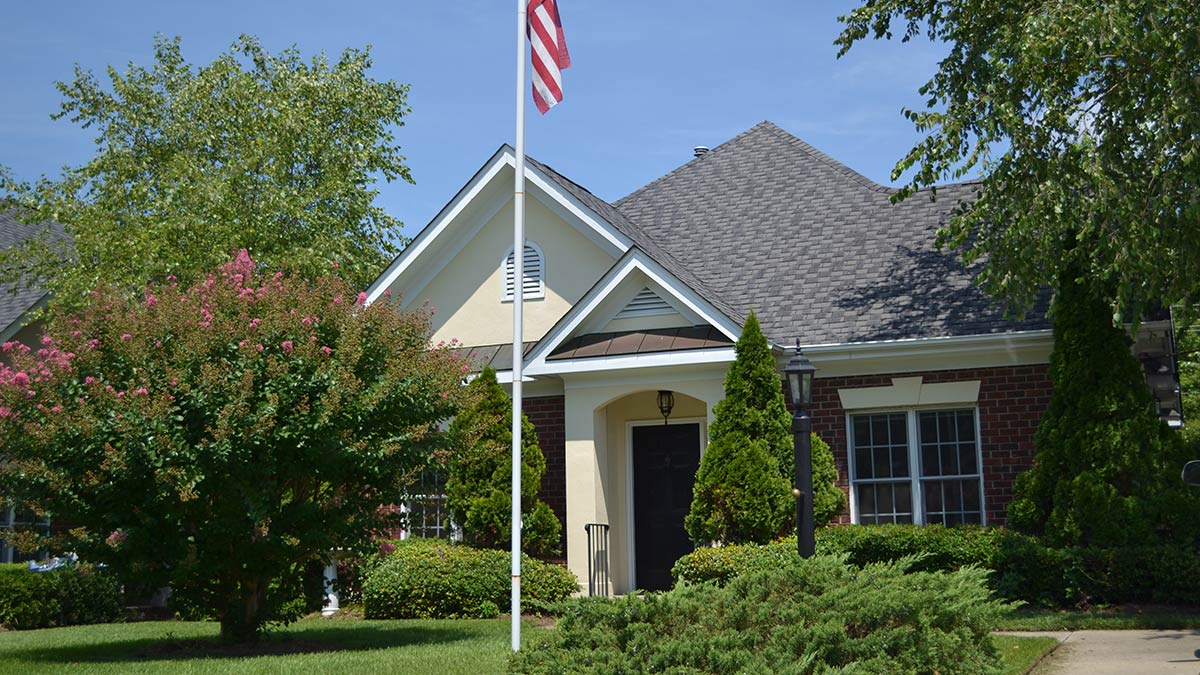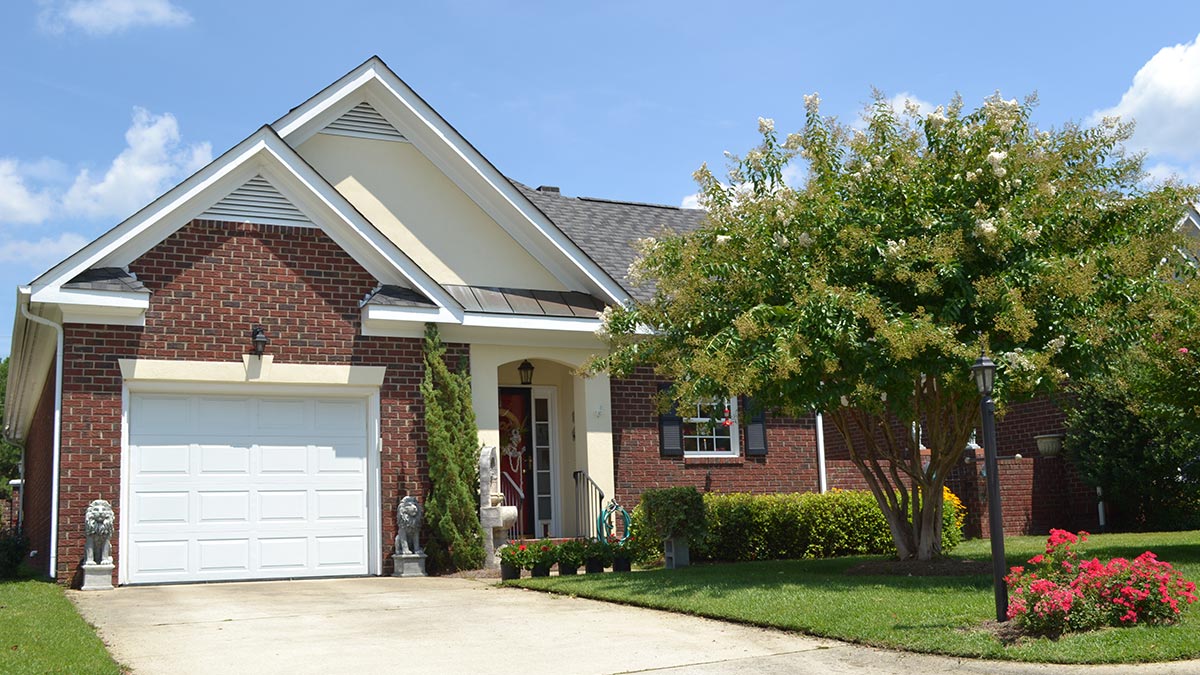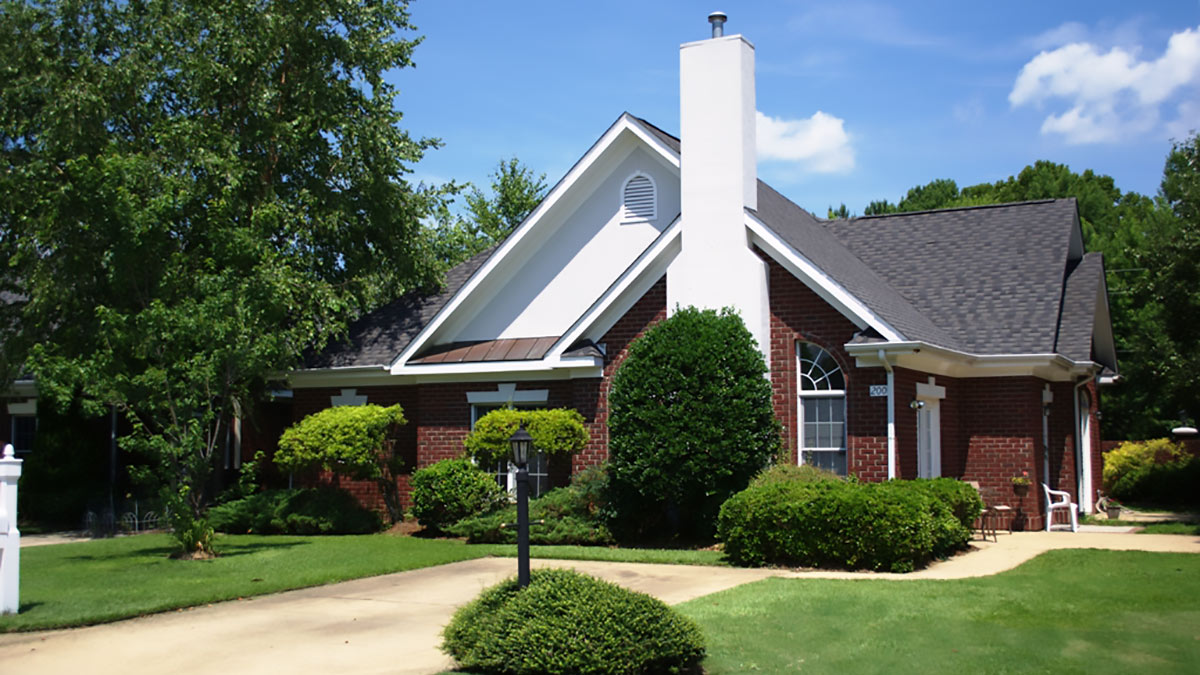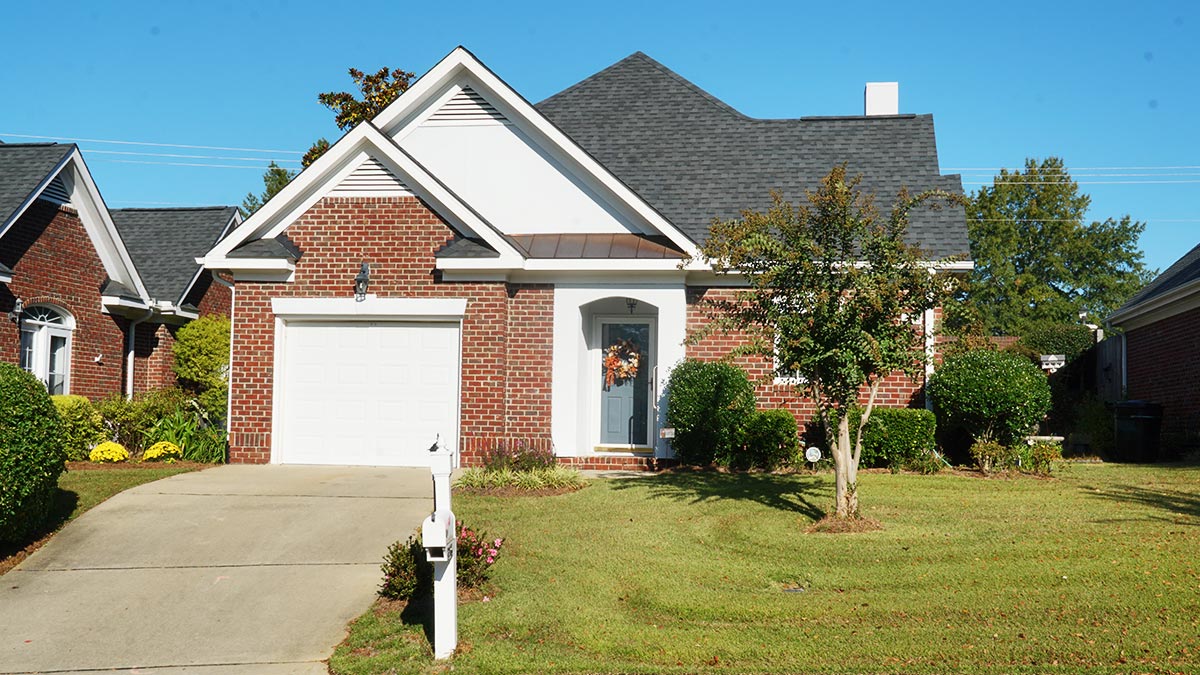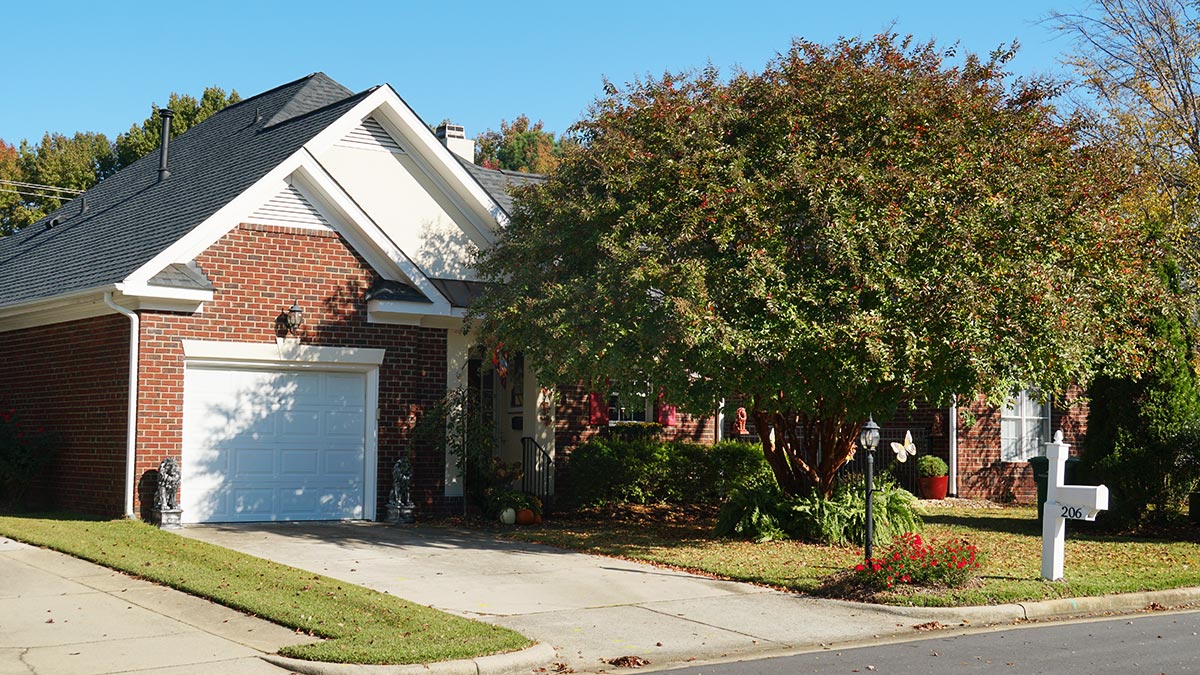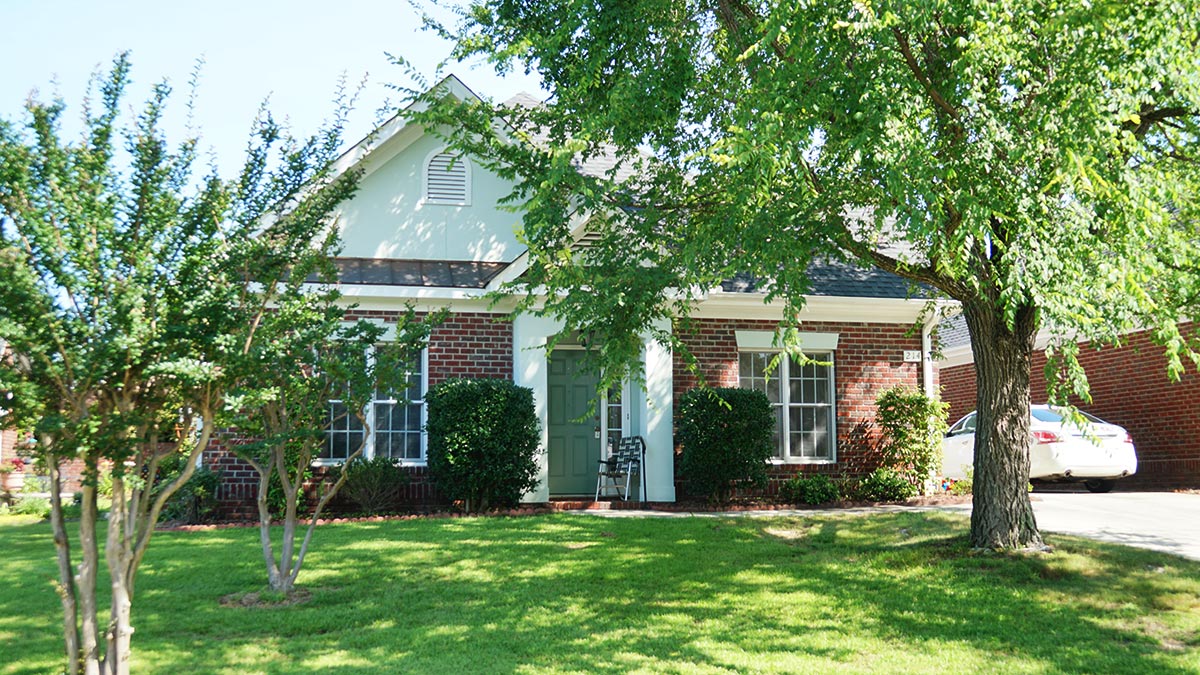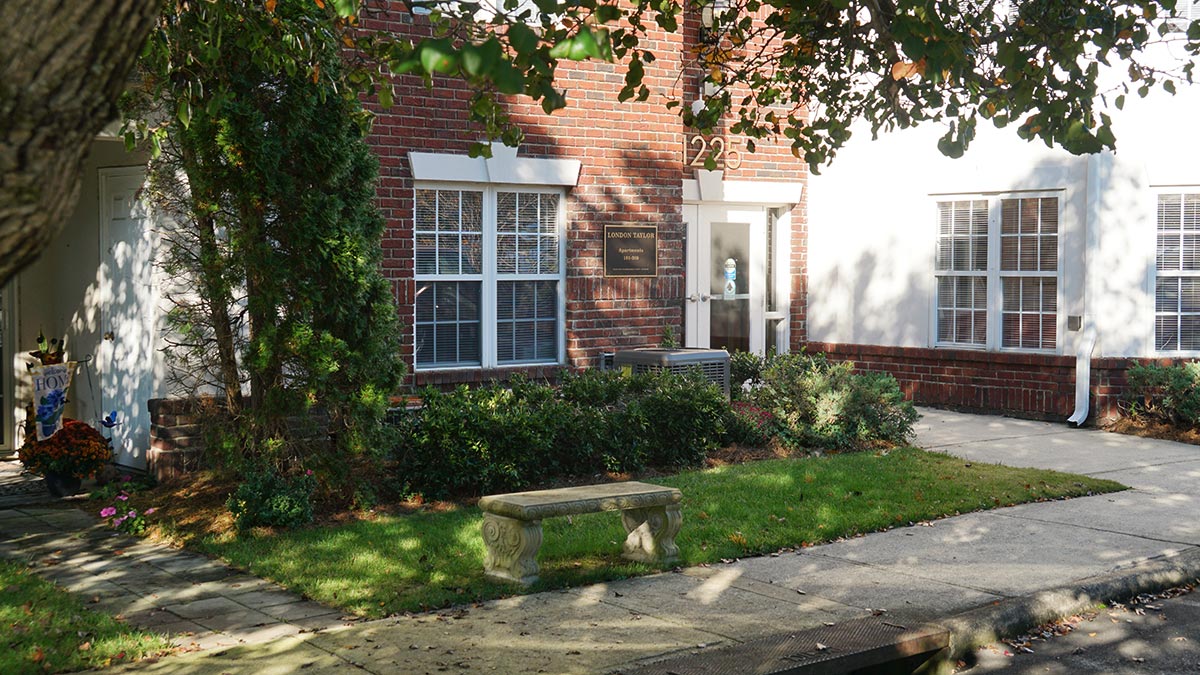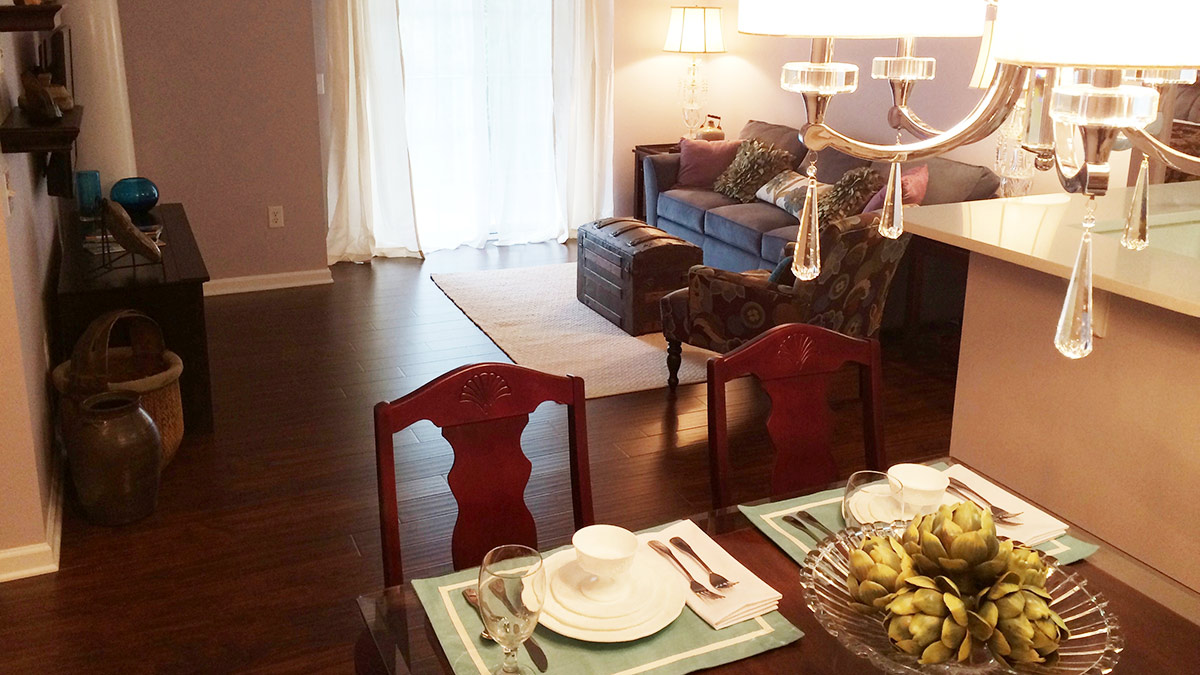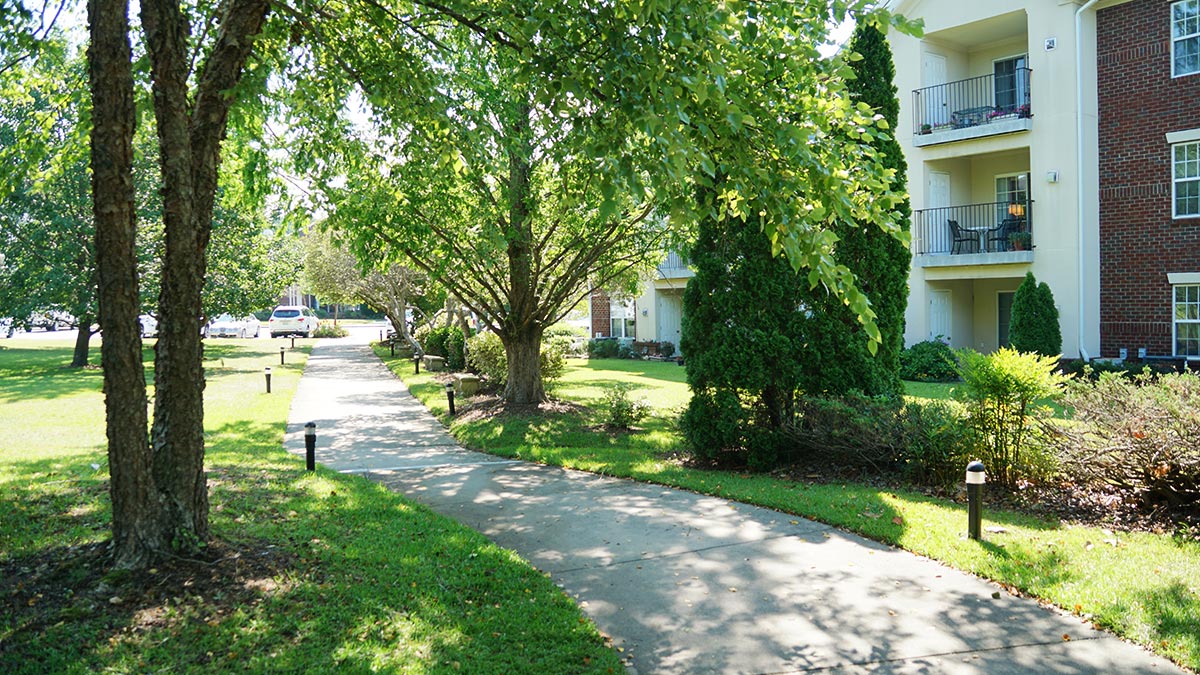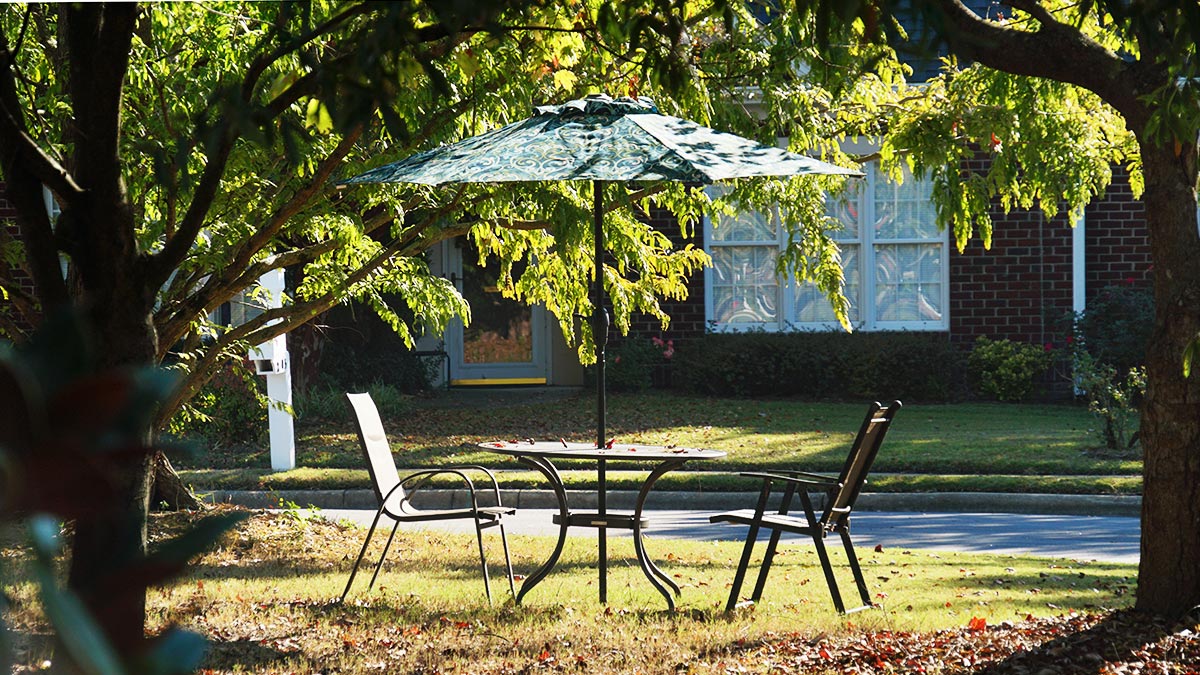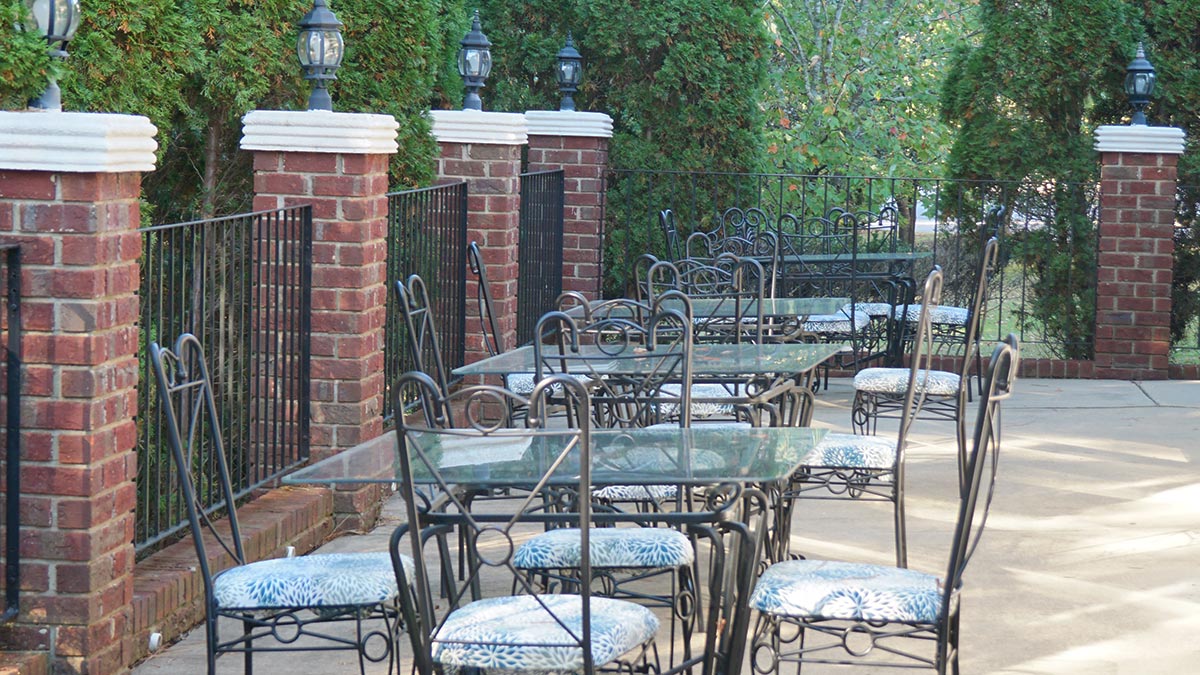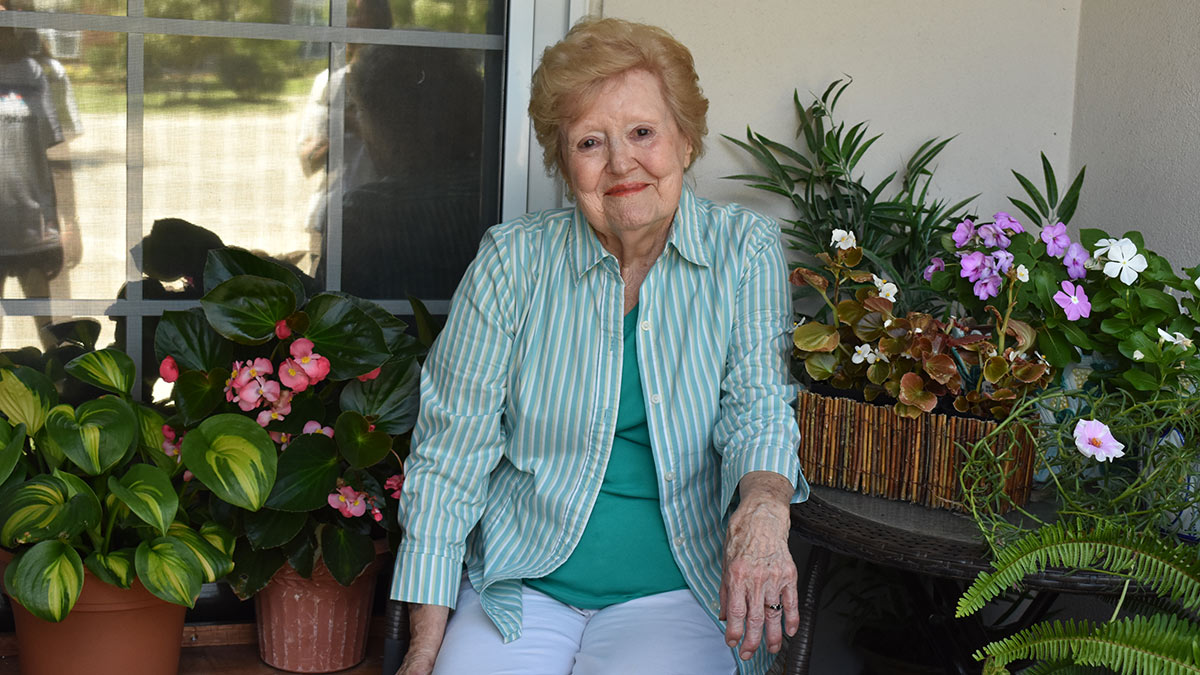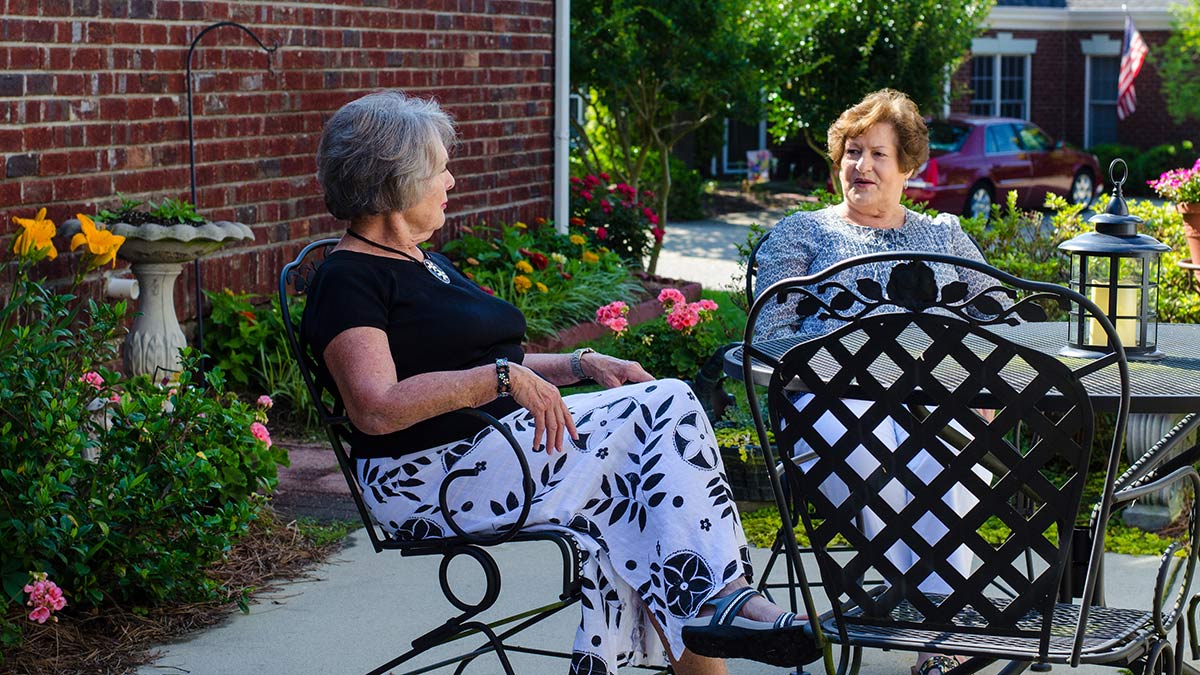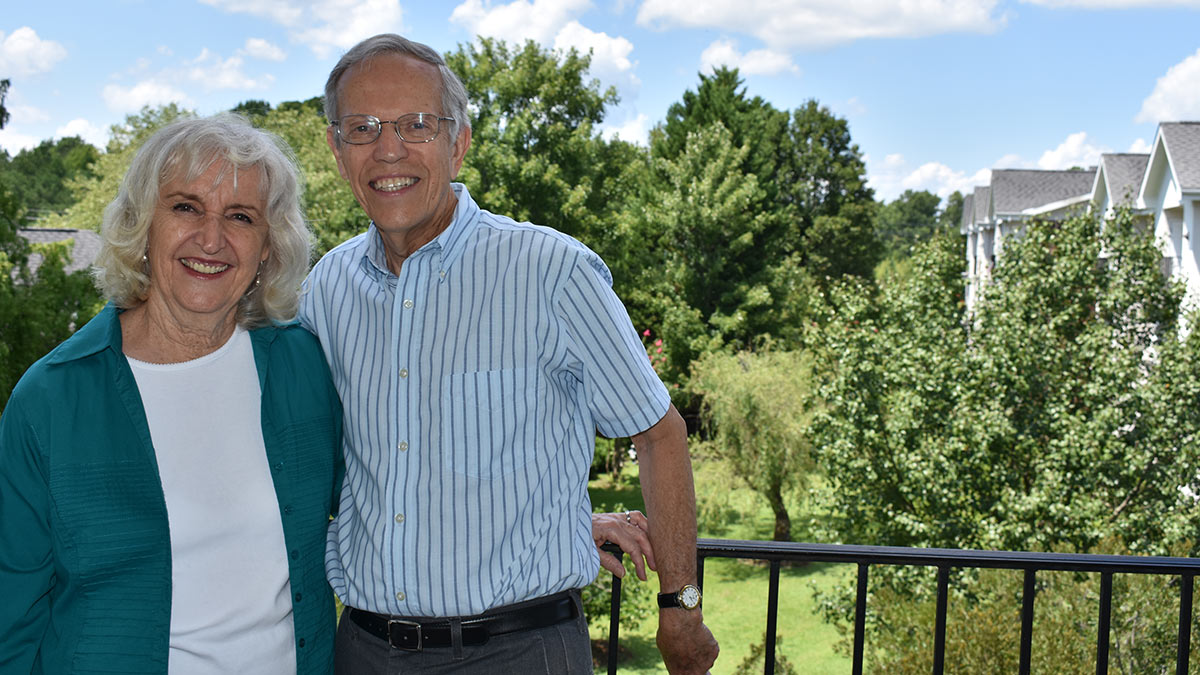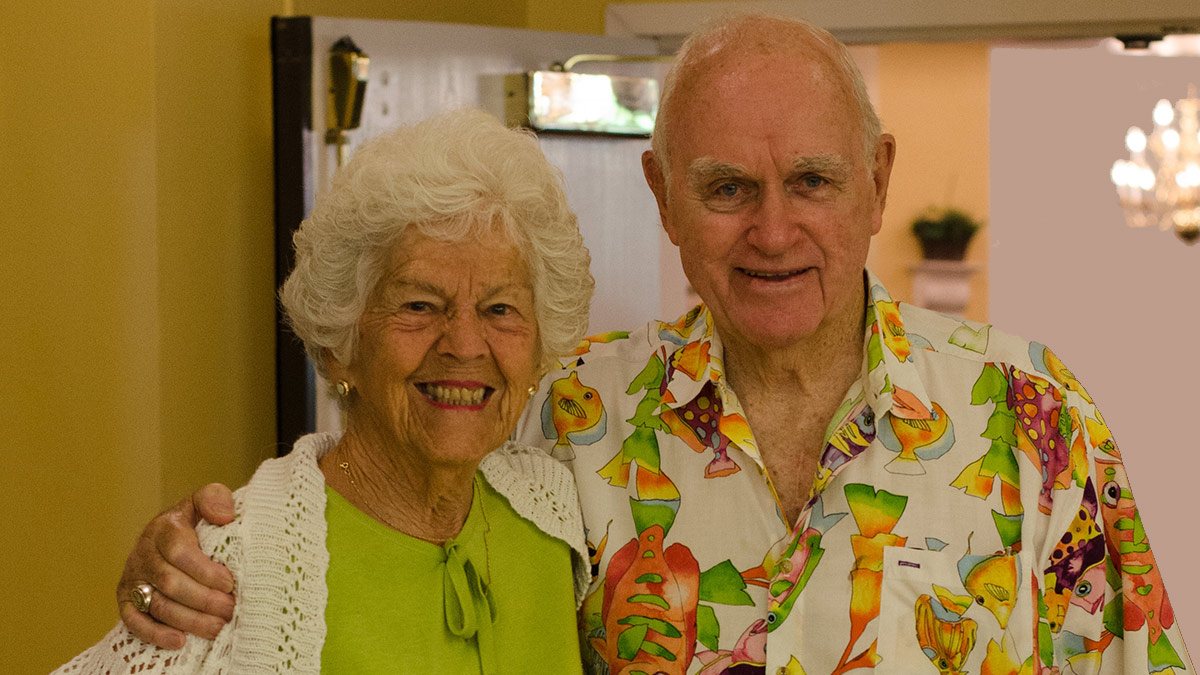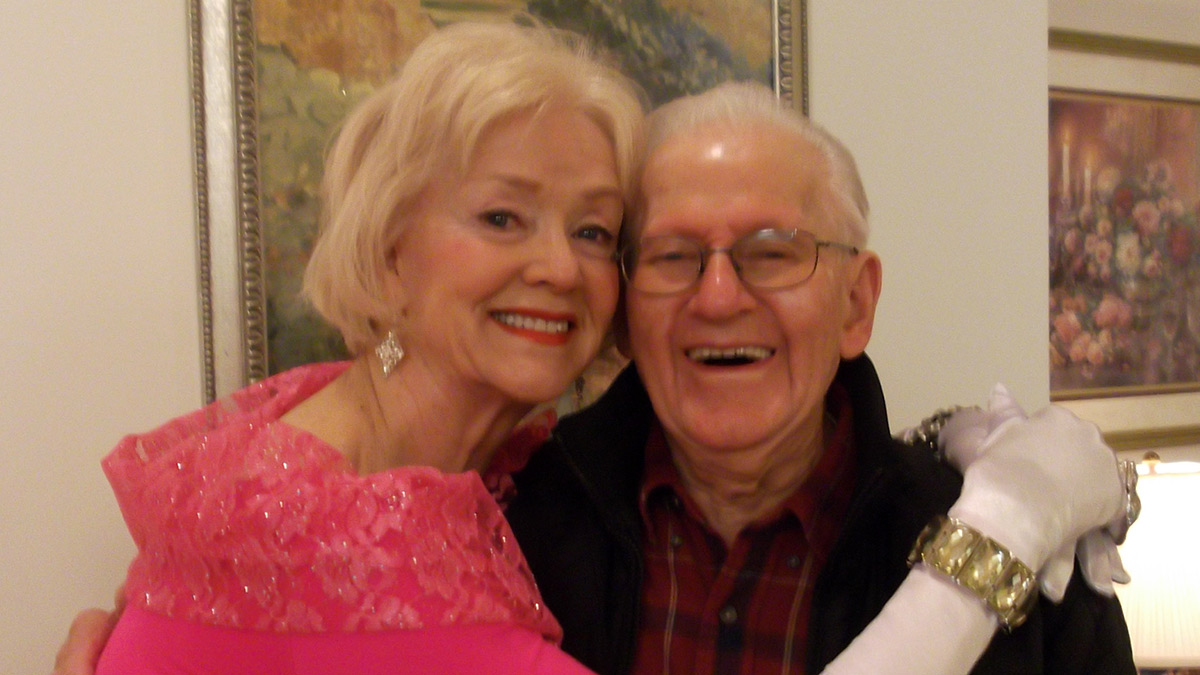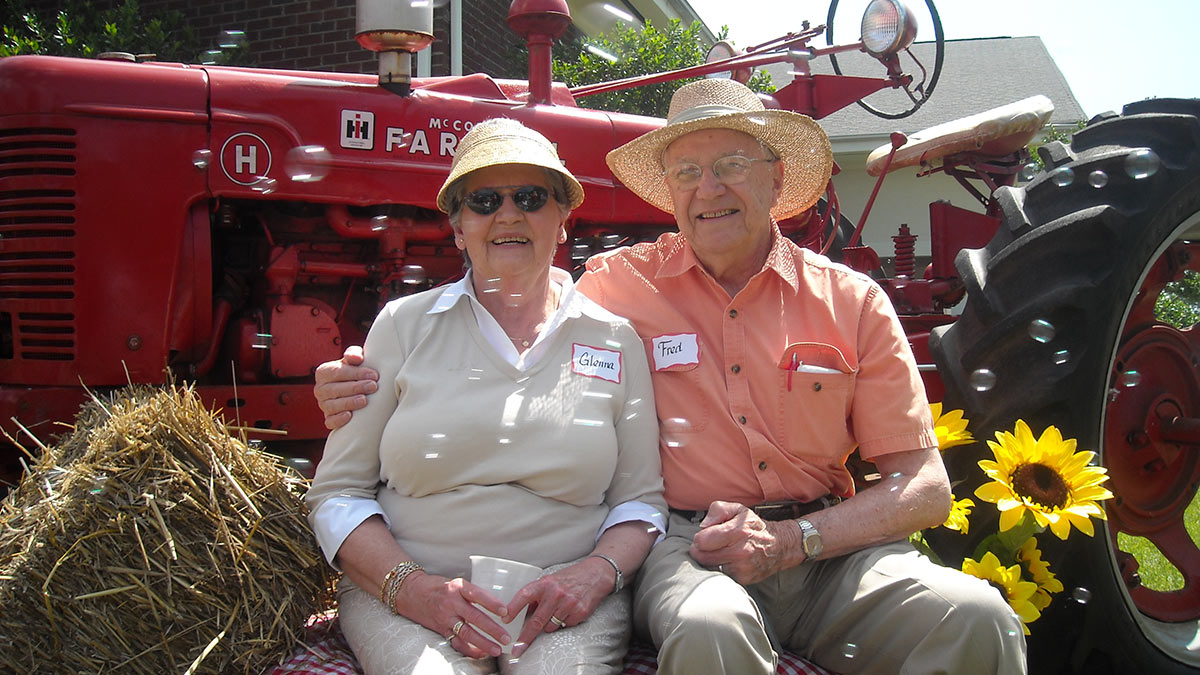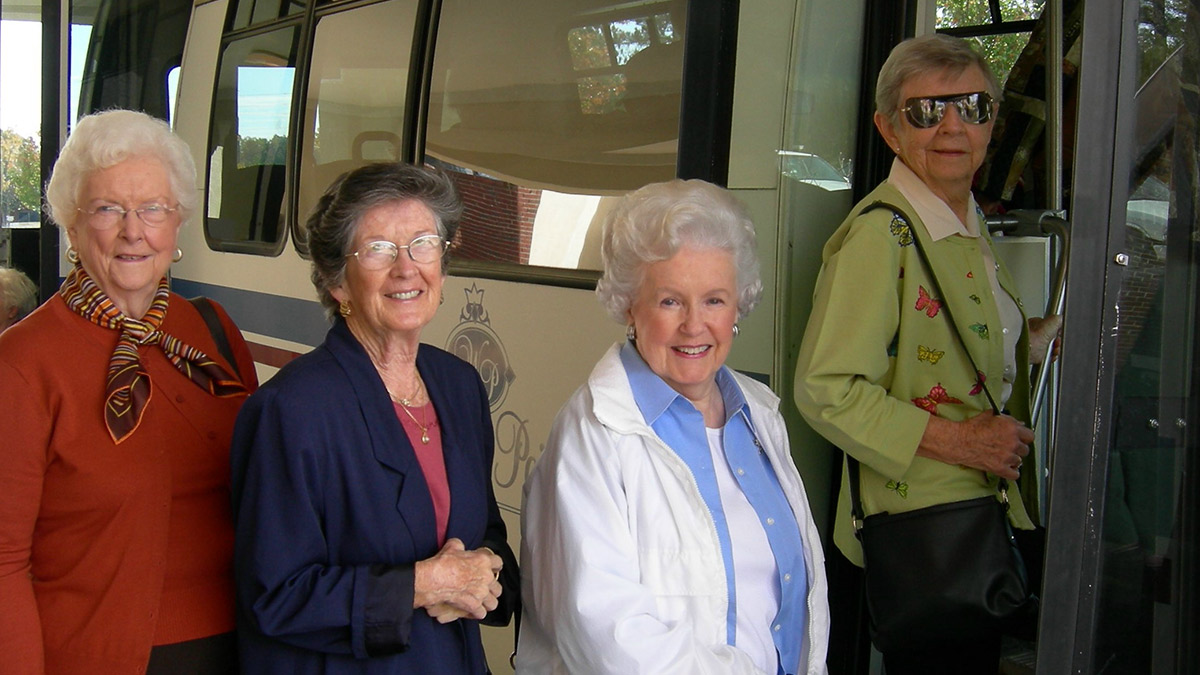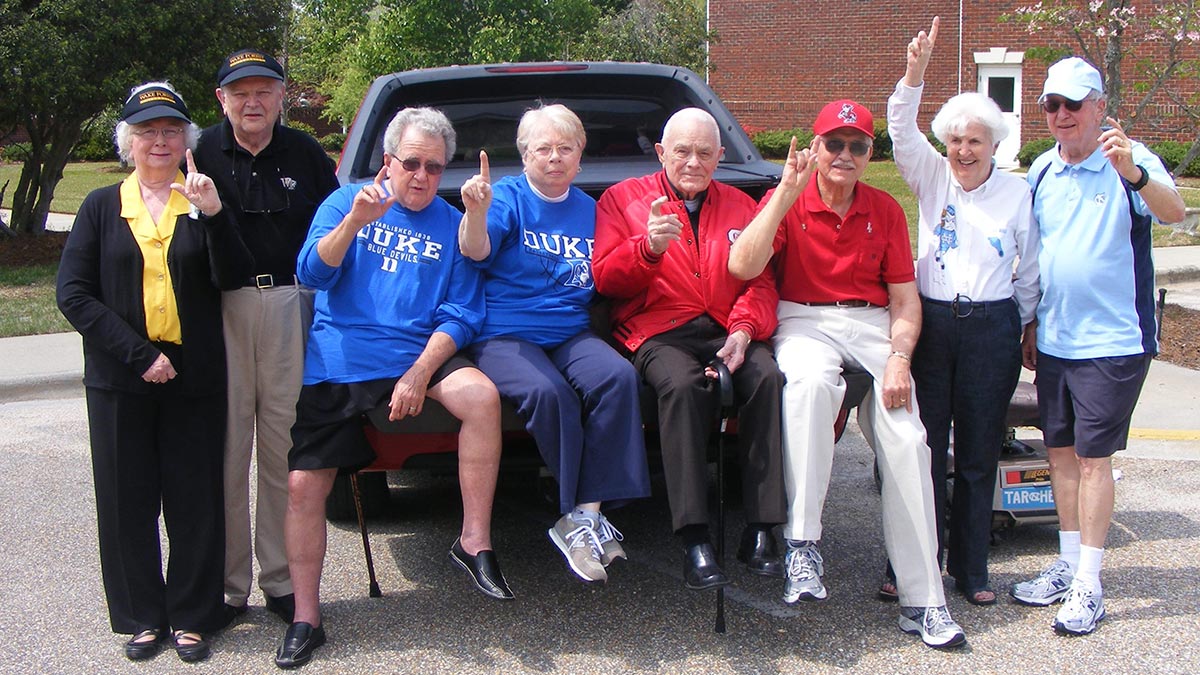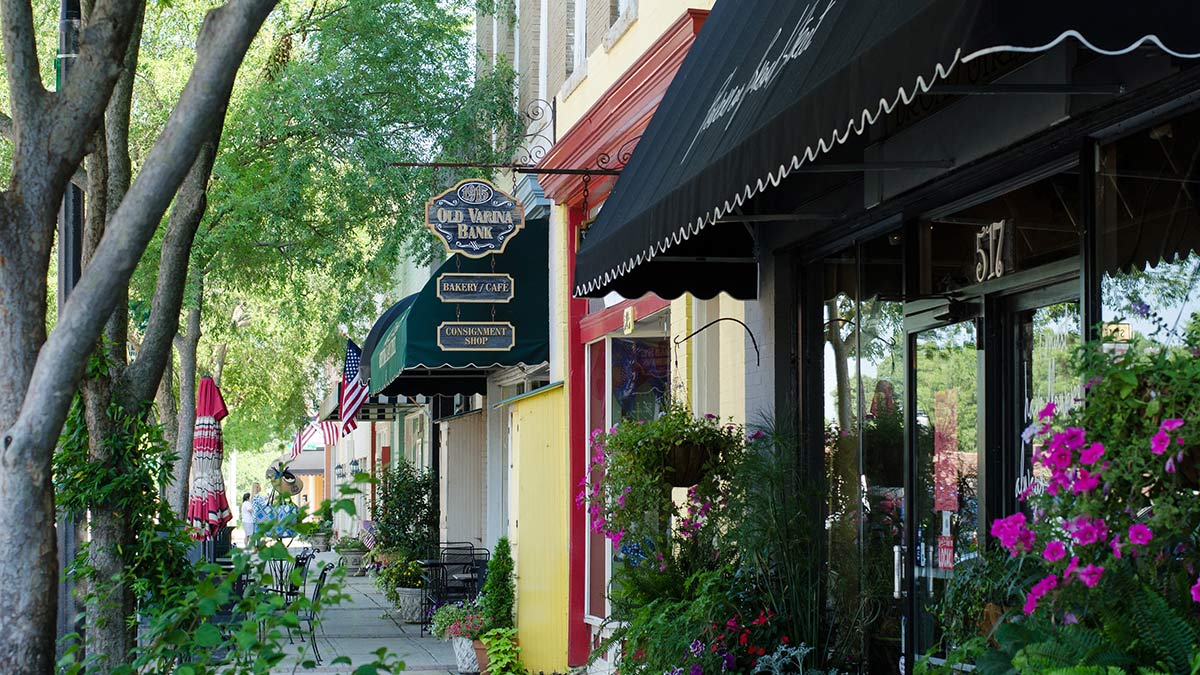 Community Information
You Belong Here – No matter what you enjoy, where you come from, or how you feel, there's a place for you at Windsor Point!
Windsor Point is a licensed Life Plan Community with Independent Living, Assisted Living, Memory Care, and Skilled Nursing. Located on the edge of Fuquay-Varina, N.C., Windsor Point is just a short drive from the hustle and bustle of Raleigh, Durham, Cary, and Chapel Hill. Here residents enjoy the atmosphere of a vibrant town which offers contemporary living.
Windsor Point offers beautifully landscaped grounds, a warm, inviting atmosphere, friends with similar backgrounds and interests, planned activities and trips, a wellness program with instructor-led exercise and water aerobic classes, home-cooked meals, and a fitness center with an indoor pool, hot tub, and exercise room.
Features:
Beautiful Detached Brick Cottages
Spacious Studio, One-, and Two-Bedroom Apartments
24-hour Emergency Response System
Wellness Center with Fitness Rooms, Indoor Pool & Spa
Chef-prepared Meals Daily
Weekly Housekeeping
Transportation Services
Business Services Center
Pharmacy Services
Library
Activities & Trips
Lawn Care
Maintenance
Independent Living — The Royal Treatment
The Royal Treatment offers all the services of Independent Living in addition to a helping hand available around the clock, a continental breakfast, medication reminders, help with laundry, and an escort to and from the dining room when needed, all while living in a two-bedroom apartment. The Royal Treatment is the perfect fit for someone not fully independent but not yet ready for Independent Plus. It gives family members the comfort of knowing that someone is keeping an eye on their loved one while it gives the resident the opportunity to hold on to their independence.
Independent Plus Living
The Independent Plus apartments allow residents to keep freedom and furniture while receiving a few more services and having the convenience of everything they need just a few steps away. Our Independent Plus residents enjoy:
3 meals a day
All utilities except phone
Medication monitoring
Weekly housekeeping
Laundry service
24-hour staff support
Scheduled transportation
Planned activities, trips and special events
Wellness center with pool, hot tub and exercise room
15 free healthcare days a year
Articles
frogtown
Windsor Point is a family-owned Continuing Care Retirement Community, located in the heart of Fuquay-Varina, a small town offering nostalgic charm while providing access to the great amenities in nearby cities. As Barbara, a new resident, said, "When I first walked into Windsor Point I was struck by the atmosphere [...]
frogtown
Windsor Point is a family-owned Continuing Care Retirement Community, located in the heart of Fuquay-Varina, a small town offering nostalgic charm while providing access to the great amenities in nearby cities.Windsor Point not only offers all levels of care but also has a bank, a community store, pharmacy, library, arts [...]