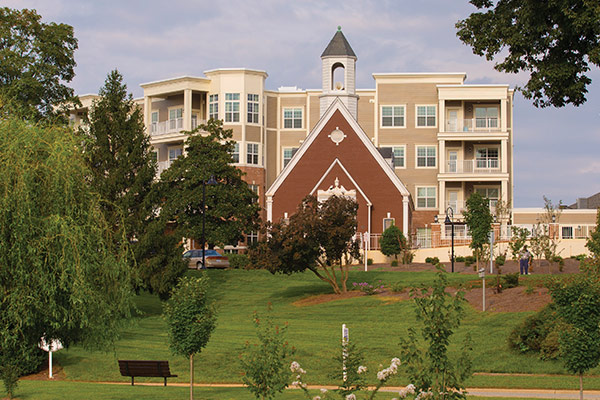 WhiteStone
WhiteStone is a Life Plan Community in the heart of Greensboro. WhiteStone, founded as a Masonic and Eastern Star Community, is a Continuing Care Retirement Community with patio homes, apartments, and an on-site health center.
Gallery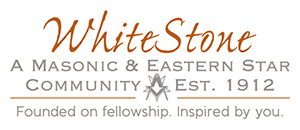 Community Information
Discover Your Future at WhiteStone
With our extraordinary expansion and renovation, now is the best time in our 100-year history to experience WhiteStone. Founded as a Masonic and Eastern Star Community, WhiteStone is open to everyone who desires an active lifestyle. Here you'll find a fresh view of senior living in Greensboro. You can invite neighbors over for a backyard barbecue or an evening at a Grasshoppers game. You can swim or bike in our new fitness center, join a book club, garden or learn to paint. And, you can do it all with fewer worries, because our attentive staff takes care of everything. For independent senior living invigorated by choice and opportunity, convenience and security, we invite you to discover your future at WhiteStone.
Find Comfort in What's New at WhiteStone
You wouldn't expect a community with such history to have so much new to offer – new Clubhouse and library, indoor dining venues, auditorium, pool/spa and more. Plus it's easy to enjoy new experiences, find new things to do with a grandchild or engage in activities that will make you feel like a whole new person!
A healthy treat for you both.
When you make WhiteStone your home, there's no reason to leave your four-legged companion behind. With all our brand-new amenities that enhance your well-being, we've also included a safe, friendly park for you both to interact and stay healthy with others.
Features:
Neighborhood setting on 42 wooded acres
Gated, secure community in the heart of Greensboro
Centrally located near shopping, dining,and entertainment
Spacious patio homes
Fitness center and pool
46 apartments with balconies or patios
Active social calendar with something for everyone
Continuing Care Retirement Community with on-site health center
Pets welcome
We are expanding in 2020! 67 new Independent Living Apartments. Brand new Assisted Living Coming Soon.
Articles
Mary Ann
WhiteStone senior living community is undergoing a multimillion-dollar expansion, which will include 67 new independent living residences, each with an appealing floor plan. The community will also be adding new levels of living, offering 24 new assisted living residences and 12 memory care suites. WhiteStone, located at 700 South [...]