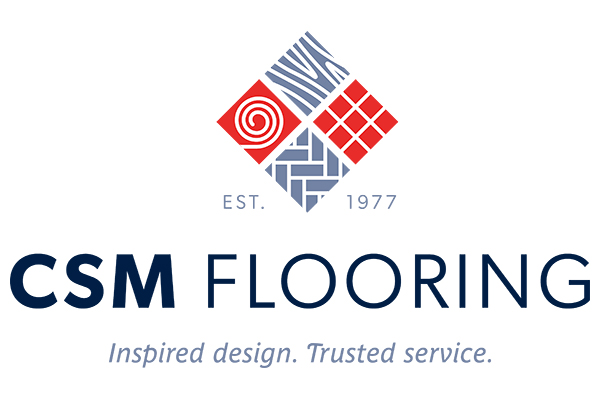 CSM Flooring
CSM Flooring, located in Greensboro, NC, is your total flooring source for carpeting and flooring in the Triad. Flooring options include: Carpet, Area Rugs, Custom Rugs & Runners, Hardwood, Laminate, Vinyl, and Ceramic.
Videos
Gallery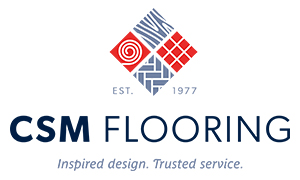 Carpet & Flooring
Carpet • Area Rugs • Custom Rugs & Runners
Hardwood • Laminate • Vinyl • Ceramic
CSM Flooring, formerly Carpet Super Mart, has been in the flooring industry, serving the Triad, since 1977. We remove the stress and confusion surrounding flooring options, selection and installation, and provide simple solutions for our clients. From wood to carpet, and everything in between, our desire is to bring your vision to life.

Your ONLY provider of STAINMASTER's® most comprehensive warranty in the Greater Triad Area – The Platinum Promise™.
We are pleased to offer SAFE Flooring™ solutions for your next move or remodel. Now with a fall prevention expert and Certified Aging-in-Place Specialist on staff! SAFE Flooring™ for Seniors provides free Fall Hazard Assessments as part of our flooring sales process, to be sure you not only have a beautiful floor, but the best floor for you. Our SAFE Floors are slip-resistant, aesthetically beautiful, free of avoidable trip hazards, and expertly installed.
Articles
Mary Ann
Nothing sets the tone for a room as much as your flooring. And few things in a home give as much direct and constant enjoyment as flooring, be it beautiful hardwoods, sumptuous carpet, or one of the many new laminate options available today. Replacing the carpet in a room is [...]
Mary Ann
A friend who was considering moving to a life planning community decided, instead, to remodel his home to be more age-friendly. While ensuring one's comfort and safety comes part and parcel with entering a retirement community, it requires intentional planning for those committed to aging-in-place. If this situation describes you [...]
Mary Ann
Former President Jimmy Carter, now 94, recently fell and broke his hip, drawing attention to one of our nation's current epidemics—falls among older adults. Believe it or not, each year one in three Americans age 65 and over falls. It is also the leading cause of death by injury [...]
Events