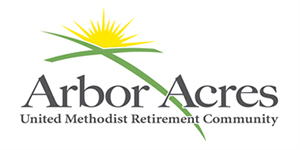 The Asbury Neighborhood is a new independent living option at Arbor Acres United Methodist Retirement Community in Winston-Salem.
It has an ambiance that reflects its name – a true neighborhood. No two houses are alike in this charming, brand new neighborhood of 23 homes. Tudor, Craftsman, French Country, Rustic and Colonial styles stand side-by-side.
Residents have a choice of single-family or patio homes, ranging from 1,326 to 1,932 square feet. Inside, spacious floor plans provide an open, airy feel with plenty of natural light, storage space and modern appliances.
With freedom from yard work, home maintenance and house cleaning, Asbury is a wonderful alternative for seniors looking to "downsize" but wishing to be part of an active, vibrant community.
Asbury residents can choose to take advantage of an abundance of amenities and activities on the Arbor Acres campus. With exercise facilities, walking paths, and a lake with ducks in residence, there is plentiful opportunity to exercise the body. A permanent art collection, arts classes, and an on-site library on the campus offer exercise for the mind while regular trips to the symphony, the ballet, and other cultural activities off the campus are a repast for the spirit.
There is always something for everyone to enjoy. Most importantly, residents enjoy the friendship and camaraderie that is the essence of Arbor Acres living.
Julia Hardy, a retired teacher, has moved into one of the new patio homes. It wasn't long before she was hosting a dinner party on the outdoor terrace. "It's so inviting, and there is always a nice breeze," she says.
Judy and her husband had planned to move to Arbor Acres together, but Nash died a little over a year ago. "He'd be happy to know that I am happy here. This is my new home, my new chapter of life. There's nowhere else I would rather be."
"We like the location, and also you can have pets," say Eunice and Harry Heilig, new Asbury residents. "This is an unusually friendly place. When we talk to residents, many say they wish they had come sooner."
By becoming part of the Arbor Acres community, Asbury residents have access to other licensed levels of care as needed. Assisted living, skilled nursing and memory care are available on the Arbor Acres campus. Arbor Acres is the only continuing care retirement community in Winston-Salem accredited by the Commission on Accreditation of Rehabilitation Facilities-Continuing Care Accreditation Commission (CARF-CCAC).