According to Forbes Magazine, Raleigh has the second fastest-growing senior population in the U.S., and we at Abbotswood at Stonehenge are inviting you to become a part of our expanding senior living family.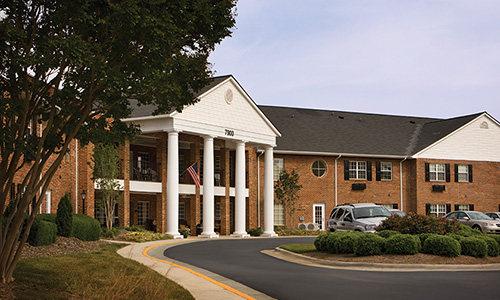 Abbotswood community member Mary Laraway, who became a part of this Raleigh-area Kisco Senior Living community 18 years ago, said that she couldn't imagine her life anywhere else. This former New York resident fell in love with the state of North Carolina for its friendly, community atmosphere and was pleasantly surprised to find the same in Abbotswood. Today, this active 90-year-old resident enjoys spending each day dining with friends, participating in our ongoing wellness programs and basking in the warm closeness of her Abbotswood family.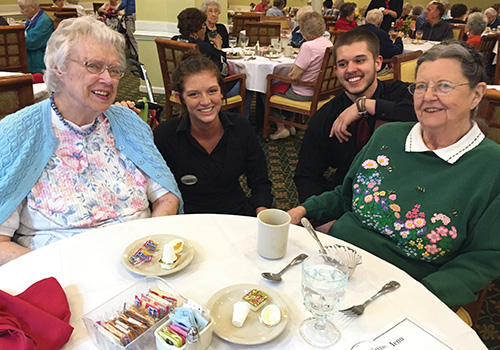 Abbotswood's familial heritage is also supported by our loving and loyal team of associates, like our Dining Services Director, 16-year veteran Jimmy Bateman. When Bateman came to us he knew right from the start that he had found a new career as well as his forever family. With goals to bring upper class restaurant style dining to this senior living community, while making a difference in the lives of others, Bateman is even passing on his passion for our community and its residents to Triangle-area youth. Through the youth server program, Bateman has given area high school students a first time job, along with an opportunity to realize the true meaning of family by becoming a part of the future fabric of Abbotswood.
To schedule your personal community experience and tour of Abbotswood, call us today at 919-847-3202.