Raleigh photographer Jack Morton will share stories about his grandfather, Hugh Morton on Thursday, November 10, at the North Carolina Museum of History in conjunction with the free exhibit, "Photographs by Hugh Morton, An Uncommon Perspective."
The exhibit provides a tour of North Carolina's past as recorded by Hugh Morton, probably the best promoter North Carolina ever had. He died in 2006, but his memory lives on in the thousands of photographs he willed to the University of North Carolina. The exhibit is on loan from the UNC Collection.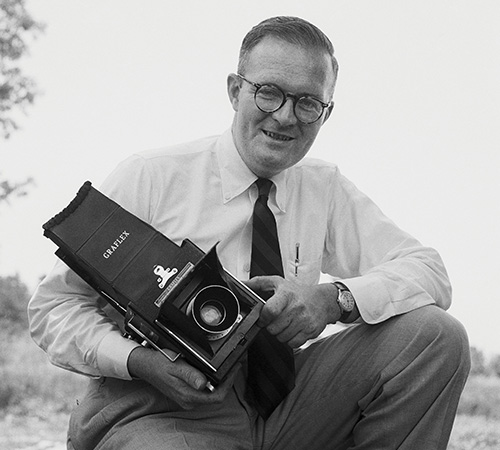 Morton's camera captured 1940s football hero Charlie "Choo Choo" Justice bursting through the line, Gen. Douglas MacArthur in the South Pacific, Doc Watson strumming his guitar, Former Sen. Jesse Helms with his political nemesis, Gov. Jim Hunt, Michael Jordan slamming down a dunk, and a deer wrapped in morning fog. He once persuaded UNC basketball coach Dean Smith and his assistant Roy Williams to pose for golf pictures with Mildred, the bear, Grandfather Mountain's longtime mascot.
Morton himself was as uncommon as his talent. As owner of Grandfather Mountain, a gift as a boy from his grandfather, he fought the federal government for 12 years to protect his beloved mountain and won. The National Park Service wanted to complete the missing link in the 469-mile Blue Ridge Parkway by running it across his mountain. The compromise: the 1,243-foot Linn Cove Viaduct, its concrete dyed to match the mountain rock, arcs gracefully around the mountain, an engineering marvel.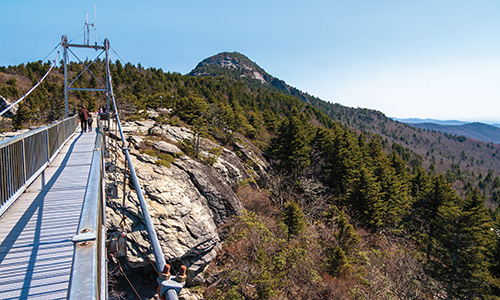 Morton left most of his mountain forever protected from development with more than 4,000 acres under protection by the Nature Conservancy. "We've got the most beautiful mountain around," Morton said in a 1980 interview. "And if we keep it the way God made it, we'll be around long after the others are gone."