It's the time for cozy fires, Christmas lights, Hanukkah menorahs and holiday cards. And if you happen to enjoy wine, it is also the time to open a nice bottle of port.
Port has a snobby reputation as an after-dinner drink consumed by gentlemen in the parlors of their elegant residential estates. This is unfortunate because port is a wonderful sipping beverage that truly anyone can enjoy. Port is a wine made from Portuguese grapes that has been fortified with brandy. Because it is both rich and sweet, it is often served after-dinner as a digestif along with desserts such a cheeseboard, nuts or chocolate.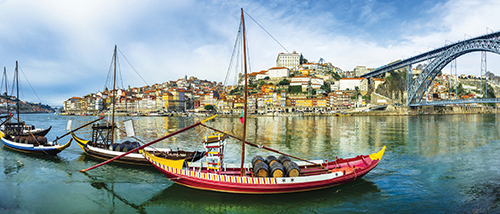 There are several varieties of port, including red, white, rosé and barrel-aged. While much of the port in supermarkets is of mediocre quality, there are many fine ports highly treasured for sipping that can cost from 30 to hundreds of dollars per bottle.
Vintage Port is at the top of the heap in terms of price, aging potential and prestige. This port is made only from the best grapes and exclusively in the years that have been "declared" outstanding. Further, Vintage Port is made by the Port Wine Houses of Portugal only a few times per decade. Since these wines are so young and undeveloped upon release, they are usually stored away in cool cellars by collectors for years until they mellow and age into their full drinking potential.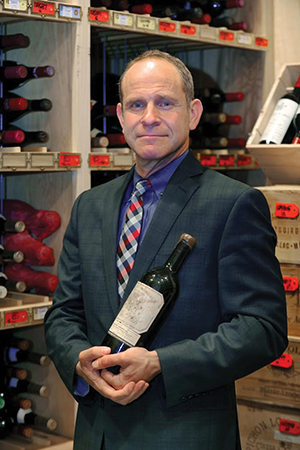 Mark Solomon, Fine Wine & Whisky Director
at Leland Little Auctions
If one wishes to serve port but doesn't happen to be in possession of the better and older vintages, often a good option is purchasing a few bottles through a wine auction.
Bidding for the first time at a wine auction may seem like an intimidating process. Prior to becoming the Fine Wine Director for Leland Little Auctions in Hillsborough, I myself was an ordinary wine drinker. I eventually began attending wine auctions and soon realized that by purchasing port at auction, I was able to find the better and older vintages that one simply could not find locally. And more importantly, I discovered that I was able to purchase some of my favorite bottles at a much better price.
Mark Solomon, Fine Wine & Whisky Director at Leland Little Auctions, runs the largest wine & whisky auctions in the Southeastern mid-Atlantic United States. He has served on the national executive board of the Cercle de la Future, part of The Commanderie de Bordeaux aux États-Unis d'Amérique. He practiced as a clinical neuropsychologist for 12-years prior to changing careers in pursuit for his passion of fine wine.