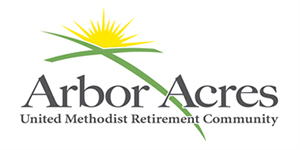 Arbor Acres Retirement Community in Winston-Salem has launched an In-Home Care Program for their residents.
Arbor Acres at Home gives the retirement community's residents the option of receiving more intensive home care services in their independent living residences, so they can stay in their homes or apartments as long as possible before moving to a higher level of care.
Arbor Acres at Home is a suite of a la carte, in-home care services that allow residents to maintain the highest level of independence possible while receiving the essential care they need. The director of the new program, Cheryl Crews, R.N., brings 20 years of nursing experience to this position, nine of which were spent in the home health industry.
Through the program, certified home care professionals visit residents in their independent living homes and apartments where staff can assist with everything from household chores to administration of IV medications.
The program charges for services based upon needs and skill level required, with rates varying by type of service. Medicare does not cover the services offered through this program, but long-term care insurance may cover some or all of the services Arbor Acres at Home provides.
Initially, Arbor Acres at Home will be available exclusively to residents of Arbor Acres independent living homes and apartments as well as residents participating in the Arbor Acres Advantage Program for Off-Campus Residency.