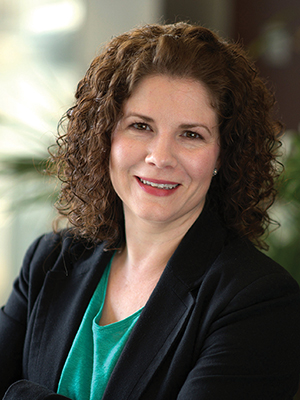 Dr. Corinne Auman
Dr. Corinne Auman, Certified Senior Advisor, is an experienced educator, researcher, and entrepreneur. She currently teaches in the Gerontology department at the University of North Carolina at Greensboro, is president of Choice Care Navigators, and the author of the RockingChairSecrets.com blog. She can be reached at 336-303-1419.
Mom is 96 and has to see a new doctor AGAIN. It isn't that Mom has moved, or that she wants to change doctors. Her doctors keep retiring!
Luckily for our family, she likes the new doctor. This has not always been the case.
Previous visits with new doctors have led to a list of complaints including:  The doctor… "Didn't listen to me; Treated me like a child; Wasn't respectful to me; Acted as though my complaints were not treatable because of my age and I should 'just get used to it.'"
Before you dismiss these complaints, you should think again.
Each of these complaints are really examples of ageism, and doctors that express these beliefs, can dramatically impact your loved one's well-being. Too often, they do not take the time to get to know their new patient, limiting the assistance they can provide.
When the time comes for a new doctor, here are some tips to make the process go smoothly:
Ask for referrals. If the current doctor is retiring or moving away, ask them who they would recommend. Also ask family and friends who they suggest.
Make sure the new doctor accepts your loved one's insurance.
Check that the doctor has the right expertise to meet your senior's needs. If he or she has specific health conditions, make sure the new doctor will have the right knowledge to address these concerns.
Think about logistics. There may be a doctor your neighbor loves, but if the office is on the other side of town and difficult to get to, it may not be the right fit.
Have a final briefing with the current doctor. Make sure all prescriptions have refills and that current issues have been addressed.
Ask for copies of your loved one's medical records. It is a good idea to have a copy sent to the new doctor, and to keep a copy for your records. Some offices charge for copies of records, so be prepared for that expense.
Make a first appointment with the new doctor when it isn't an emergency. This will give your senior a chance to chat and start to establish a relationship. Take a list of any questions.
As you move through this process, remember that changing doctors can be a heart-wrenching process for your loved one. Over the years, they have developed deep and meaningful bonds with their care providers, and they will be sad to see this relationship end.
Make the transition easier by being proactive so that there will be fewer concerns about the change and you will maintain your loved one's quality of care.