WFU Student Honors Her Mother's Memory
Few of our memories from 1st grade stick with us, but one 1st grade memory for Taylor Graustein remains vivid. The morning her mom dropped her off at school complaining of a splitting headache. It's the day her mom learned she had a tumor of the brain. What followed over the next 8 years doctors described as a miracle for someone with Carmela Graustein's cancer. For Taylor, her mother's survival those 8 years… 7 years beyond what had been diagnosed… was a result of her mother's tenacious desire to live for her family and the fantastic care by the doctors and staff at Memorial Sloan Kettering Cancer Center (MSKCC).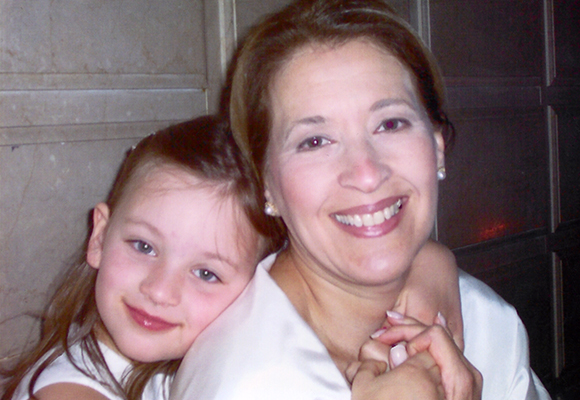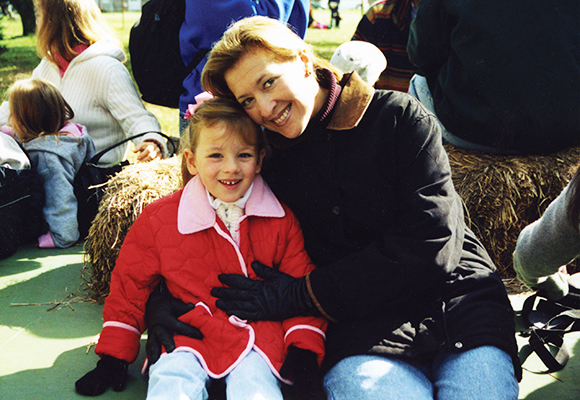 The ultimate loss of her mother to the disease when Taylor was in the 8th grade resulted in her finding comfort in a hobby she had learned from her uncle Dave… candlemaking. She found that comfort, however, not in the craft itself, rather in what the craft could do to preserve and honor the memory of her mother.
Fast forward to high school. Taylor is accepted into the International Bacclaureate Program (IB) which required every student undertake a Creativity, Action, Service (CAS) Project.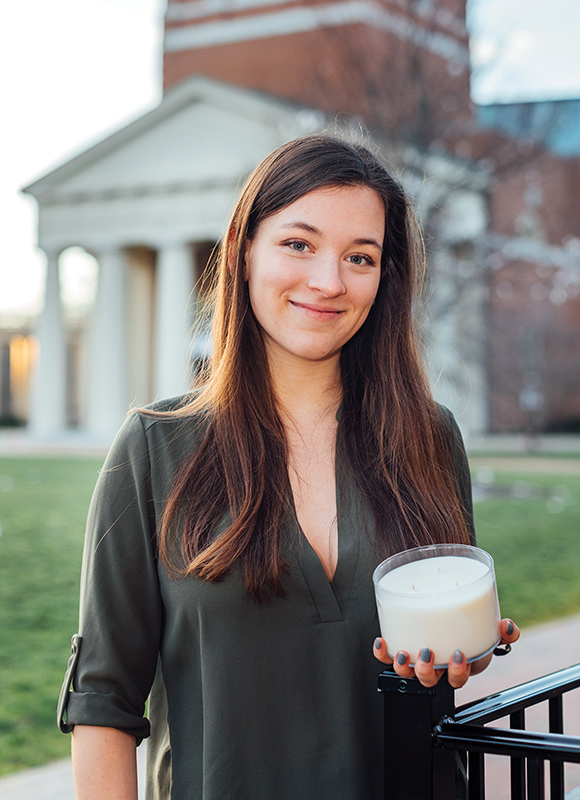 About that time in 2015, Taylor had visited Wake Forest University, (where today she is in her senior year), and was inspired by Wake Forest University's "Pro Humnitate" moto (For Humanity). She thought also about the art of candle-making and realized she had found a way to put the two together as "Candles for a Cure". Taylor proposed to make and sell candles to raise money for brain cancer research at MSKCC. Taylor enlisted the help of her dad, Robert, in making the candles, and at the end of the 2016 school year, Taylor proudly carried a check for $6,000 to MSKCC and presented it to her mom's doctors and caregivers.
Had that been the end of this story it would have been a meaningful senior project. But that was not the end. Taylor enrolled at Wake Forest University that fall… but not before enlisting her younger friends still in high school to carry on the cause. Over the next three years Taylor's friends made and sold more candles with 100% of the profits going to MSKCC. In 2019, however, the school system put in place tight restrictions on student fundraisers which meant "Candles for a Cure" had to change strategy. Taylor and her dad weren't quite ready to give up on "Candles for a Cure". Taylor was studying abroad in Italy at the time as she and her dad discussed options. "Taylor, I really think we can make this happen and make it real." her dad encouraged. Taylor wasn't so sure, "the candle market is so saturated with options. When I expressed my concern, my dad reminded me that our story and our goal, is unique". That decided things… "Candles for a Cure" would live on.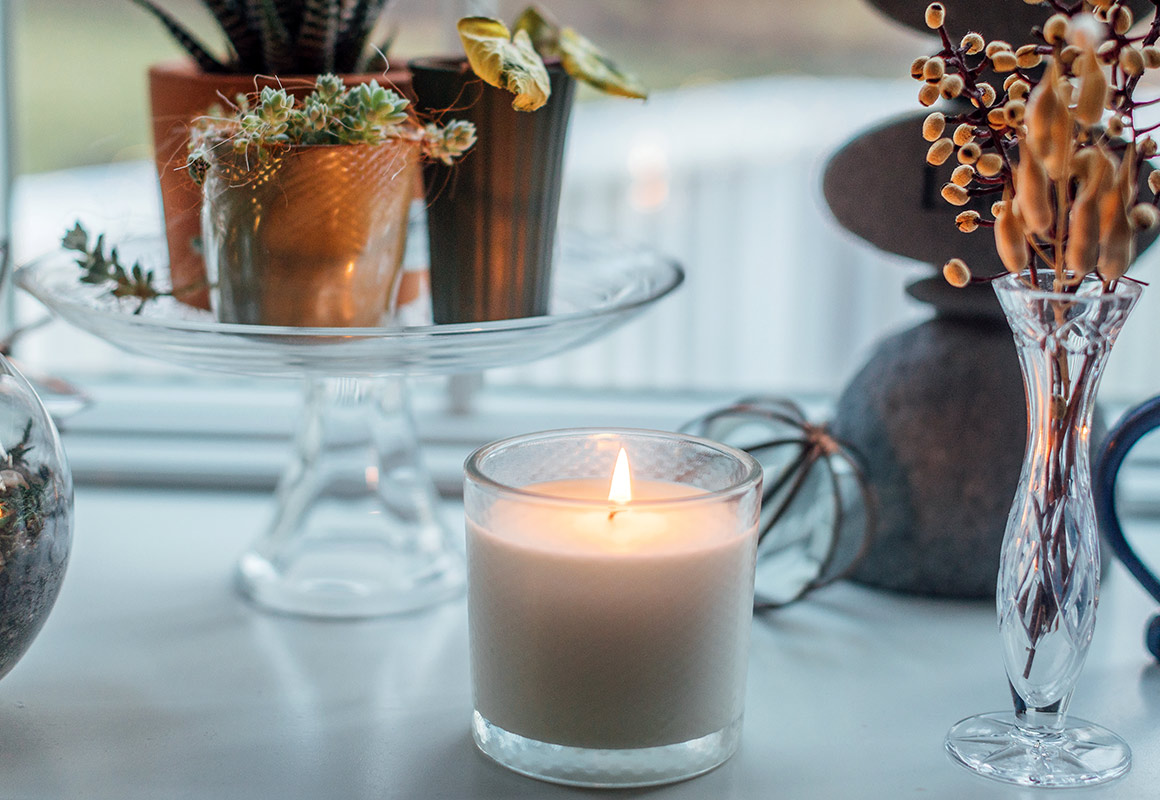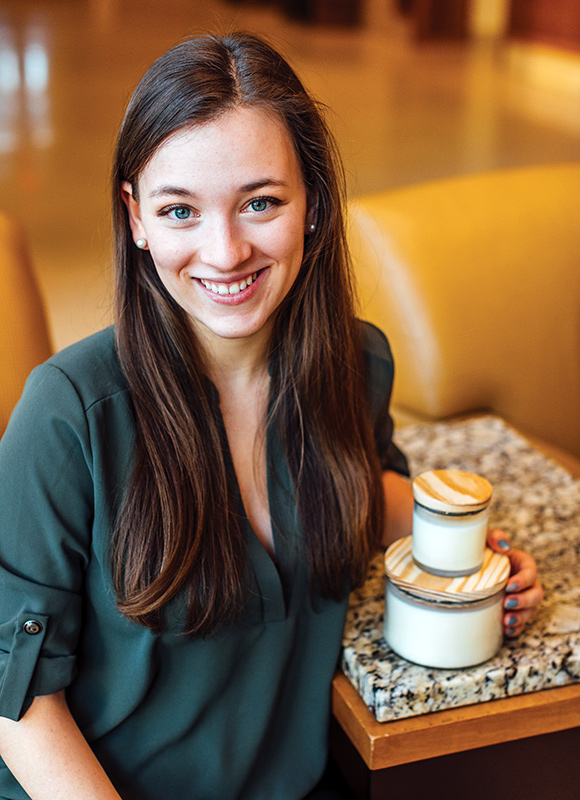 "Benefiscent" Is Born
Never in question was that the new company would be charitably focused. (Fully 20% of every sale now goes to MSKCC.) Next came deciding on a name. "Benefiscent" means "resulting in good" which is what Taylor and her dad wanted the company to do, and so it seemed to be the perfect fusion of their mission and their product.
Taylor sought help from on-campus resources, specifically the Center for Entrepreneurship. Wake Forest University nurtures entrepreneurship among its student population (a minor for Taylor) and Taylor applied, interviewed and was accepted into the Startup Lab Program… and Benefiscent was born. The school provided access to law students, weekly lessons and 1 on 1 mentoring. Program Director Greg Pool provided ongoing coaching several times a week and help developing a website and solving other problems. The website launched Jan 1st of this year kicking things into high gear.
Making a Difference
To date, "Candles for a Cure" and Benefiscent have donated $22,000 to cancer research at MSKCC. Benefiscent consists of a corporate structure of two; Taylor and her dad. Taylor describes her dad as "the strongest and smartest person I know." And aside from being "the rock… that always inspired and motivated" her, he also graduated from Pennsylvania's Wharton School of Business and worked on Wall Street for 35 years in hedgefunds and finance. Taylor is a senior at Wake Forest University majoring in Communication with a concentration in rhetorical studies and minors in psychology and entrepreneurship. Benefiscent receives orders through it's website (benefiscent.com) and currently her dad is the chief candlemaker and order fulfillment clerk. In fact, every job within the company is fulfilled by Taylor or her dad. They are partnered with MSKCC which is the sole beneficiary of the charitable proceeds that are generated by benefiscent. What began as a senior project for high school has turned into a full-fledged business with a stated goal to capture 5% of the $1.8 billion dollar candle market, currently dominated by names such as Yankee Candle and Woodwick, and, Taylor hopes, "generate proceeds for cancer that will have a huge impact with the money we will be able to donate". The plan is create additional partnerships with other research hospitals and nonprofits that can create synergy for the enterprise.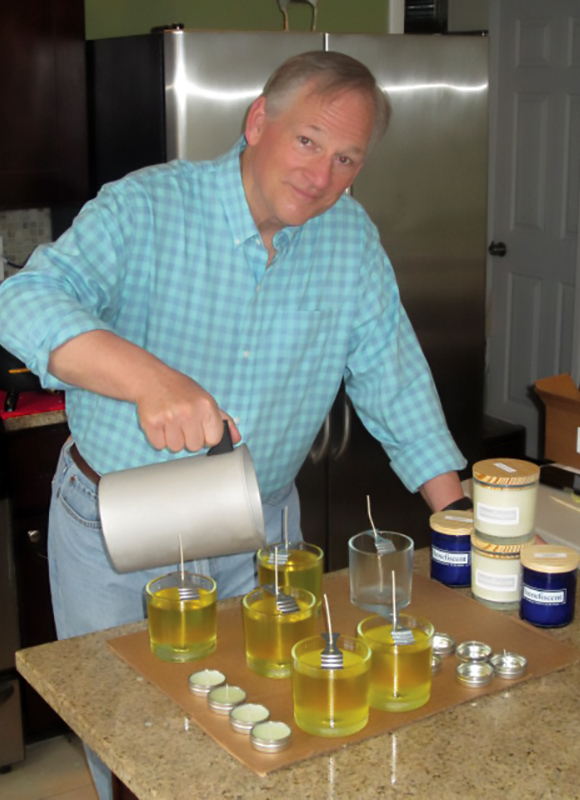 Not all Candles are Created Equal
While Taylor learned candle-making as a hobby, after launching "Candles for a Cure", her dad began extensive research on the science of candles. In addition to developing a much more precise candle-making process they learned that most candles are made from paraffin wax which is a petroleum waste product. "When you burn those type candles in your home you are essentially burning carcinogenic plastic. Given our cause, to fund cancer research, it didn't make sense to use carcinogenic materials" says Taylor. For that reason Benefiscent candles are made with 100% soy wax, 100% cotton wicks, and various fragrances and essential oils. All Benefiscent candles are phthalate free.
The Sensory Experience
Explains Taylor, "Traditionally lighting of a candle has been a symbol of hope in religious and other cultures. It also may symbolize memories of a loved one lost to a terrible disease, such as cancer. Light also signifies hope. "Hope" is one of the reasons I started "Candles for a Cure". Also, the sense of smell has always been powerful for me in remembering my mom" says Taylor; "in fact, the sense of smell is said to be one of the most powerful in triggering memories."
For that reason, Taylor wanted Benefiscent candles to be vehicles to remember highlights in one's life. Their line of "Destination Candles" recreate smells that are reminiscent of locales around the globe. The "Blue Collection" uses blue glass to create a visual as well as an olfactory experience for the customer.