As part of a strategic visioning process, Brookridge has announced a plan to transform their Garden Homes to better serve future residents. The Winston-Salem Life Plan Community has hired RLPS Architects, a renowned name in senior living architecture, to engineer an elegant open-concept design, with many homes complemented by generous sunrooms and patios to bring the lush landscape of the community inside.
Garden home residents enjoy all the benefits of living at Brookridge. The Brookridge lifestyle is an opportunity to experience engaging, maintenance-free living – all within a unique community offering an exceptional full continuum of care designed to accommodate seniors at every stage of their lives.
Designed to enrich the Brookridge lifestyle and inspire personal wellness, these homes will incorporate a host of new features, including: open floorplans, high-end granite countertops, luxury vinyl flooring, custom cabinetry, stainless steel appliances, and biophilic design*.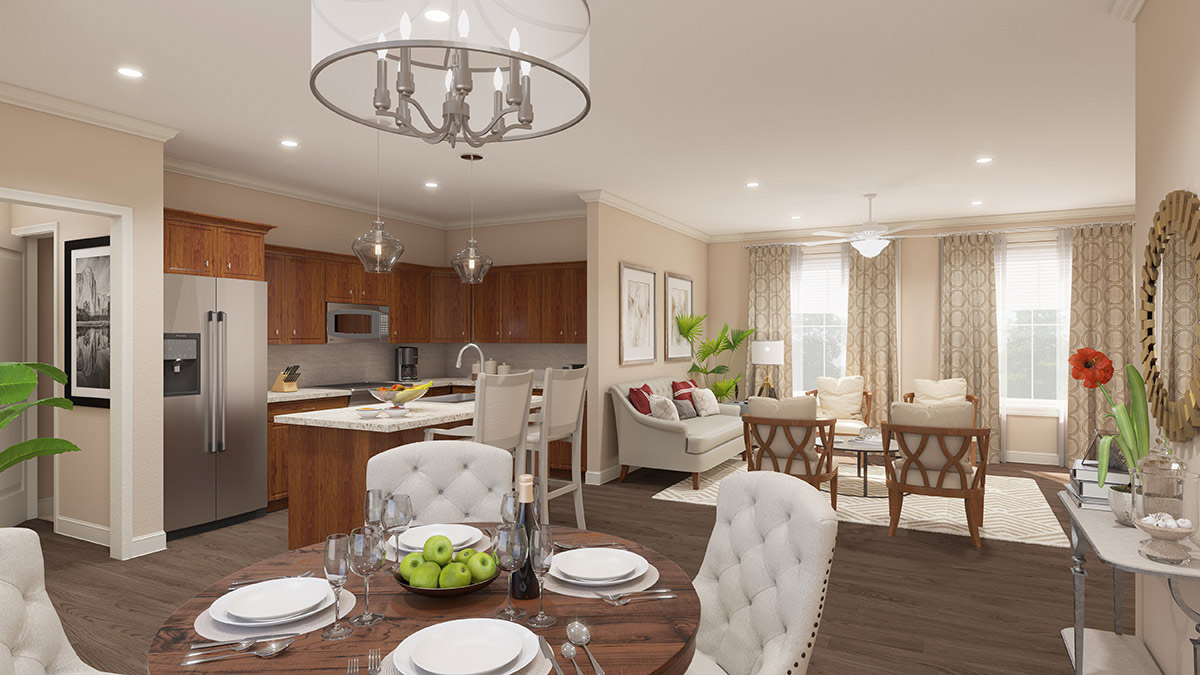 "Brookridge has a strong legacy of providing an abundance of opportunities for our residents to enhance their holistic well-being," says Baptist Retirement Homes CEO, Reed Vanderslik. "Our 46-acre campus and expansive variety of homes is a major reason that folks have chosen to make Brookridge their home for over 30 years, and this exciting reinvention of our Garden Homes will help appeal to the next generation of residents."
"The layout and high quality of finishes are what folks are used to having in their current homes," says Director of Marketing, Becky Wright. "Many people have already expressed interest in enhancing their Garden Home with sophisticated smart home technology, custom closets, or other options. This is your Garden Home, and we will work with you during our fun selections process to make it suit your lifestyle."
Want to learn more? Brookridge will be hosting a series of educational seminars starting in November '20. For more information, please call (336) 759-1044 or find us online at brookridgecommunity.org.
*  Biophilic design is a term popularized in the 1980's by an American Biologist, Edward Wilson, and means design that takes into account human's innate attraction to nature.