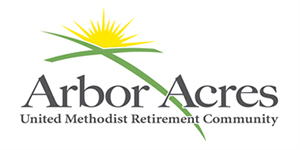 Thanksgiving is a favorite holiday for many because it's typically a time when the whole family gets together to enjoy one another's company without the added stress of gift-buying, holiday parties and other expectations that come with the next most wonderful holiday…Christmas.
The more relaxed setting of Thanksgiving also creates the perfect opportunity, with family gathered together, to make plans for the future.
For adult children, they may find mom and dad have been thinking about selling the "big house' and moving closer to the grandkids, moving to a home that is maintenance free or considering the ultimate option of moving to a resort-style Independent Living or Life Plan community.
Embrace this opportunity for a family conversation! And make it a happy conversation. At every stage in life, moving to new digs should be one of the most exciting life events we encounter. Just because you or your parents are now "of a certain age" that fact doesn't have to change if you embrace the move for all the positive outcomes it will produce. Life Plan and Independent Living communities truly offer a "permanently on vacation" lifestyle that while not inexpensive provides an enormous value in improved quality of life for their residents.
An article by Lynn Ross, Director of Marketing at Arbor Acres, that will be published in an upcoming issue of Retirement Resource Guide tells a totally non-intuitive advantage to living in a Life Plan or Independent Living community. Lynn's article is published below in its entirety.
Relationships that Define How We Age
By Lynn Ross
Marketing Director, Arbor Acres
Several years ago, I was at a meeting of seniors from an organization called Continuing Care Community Residents (CCCR) whose speaker was a gerontologist from Duke University. I've never forgotten her presentation. As she talked about the sociological issues facing older people, she compared the importance of horizontal and vertical relationships in their lives.
Horizontal relationships, she said, refer to a person's peers, while the vertical relationships are generational – mothers, fathers, children, and grandchildren. What struck me was her emphasis on the importance of the horizontal relationships as people grow older, as even more important than the vertical ones. Initially, that concept was a surprise to me, but as I thought more about it I have come to understand it to be true.
As the director of marketing at Arbor Acres United Methodist Retirement Community in Winston-Salem, I see the reality of that concept played out over and over. I see the bonds that form between residents as they face all kinds of aging issues, including health, family, and financial. I see the camaraderie, and the support residents give to other residents, because they understand what their friends are going through. Yes, many residents at Arbor Acres have moved here to be closer to their children, but it is their peers that they come to rely on day to day. They eat, exercise, enjoy entertainment, and go on outings together. And they sit by each other's beds when they're not feeling so well.
It's no secret that when asked most older people will say they want to stay home for as long as they possibly can. And there are enough services these days to help make that happen. Houses can be retrofitted to accommodate wheelchairs, counters can be lowered, ramps can be installed, and all the help someone would need can be arranged. There's one problem with all of that. As one ages, and becomes increasingly confined to a house or apartment, then isolation is the inevitable result.
I meet with as many adult children, mostly daughters, as I do with prospective residents as they look at options in retirement living. I consider it my responsibility to make sure they understand those options, because there are a lot of them! Most of those adult children are still in the workforce, so it is important for them to feel their mother, father, grandmother or grandfather, are well cared for, but most importantly – safe.
The advantages of continuing care communities are many. As I discussed earlier, socialization is key. But the tremendous benefit of continuing care is just that. Once moving into a community, residents never have to move their loved ones again when there is a decline in health. They are guaranteed quality assisted living and skilled nursing services when those needs arise. Children can feel secure in knowing their loved ones are taken care of. And that feeling is mutual. Residents will line up at my door to tell you what a gift moving in to a retirement community is to their children.