When:
October 19, 2020 @ 10:30 am – 12:00 pm
2020-10-19T10:30:00-04:00
2020-10-19T12:00:00-04:00
Where:
CAN-NC at Bell Campus
2400 Summit Avenue
Greensboro
NC 27405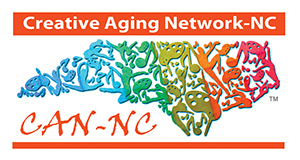 Creative Aging Network – NC
A Century of Art: Impressionism to Pop
With acrylic paints we will explore 4 art movements during the 20th century, while learning from the work of some of the most influential artists of the time. Learn to incorporate their use of color, light, composition and subject matter into your own paintings while painting along with artist Jennifer Donley.
Impressionism (Monet – Waterlilies)
Monday, Oct. 19 and Friday, Oct. 23
Post impressionism (Van Gogh – Sunflowers)
Monday, Oct. 26 and Friday, Oct. 30
Expressionism (Marc – Blue Horses)
Monday, Nov. 2 and Friday Nov. 6
Pop (Theibaud – Desserts)
Monday, Nov. 9 and Friday, Nov. 13
Classes will be held at CAN-NC at Bell Campus, 2400 Summit Avenue, Greensboro, NC 27405.
For questions contact Lia Miller at lia@can-nc.org or 336-253-0856.