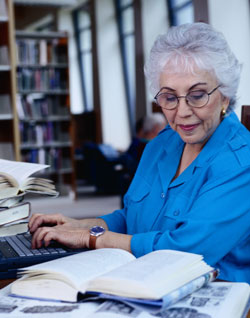 By: Guide to Retirement Living
What is an Elder Law Attorney?
Since retirement living decisions are becoming increasingly complex, seniors often find themselves searching for someone who can cater to their specific legal needs. An elder law attorney is an individual who specializes in areas of the law that are particularly relevant to senior citizens and their family members. Elder law attorneys generally focus their practices in a few of the following areas: estate planning, long-term care planning, social security, public and private pensions, Medicare, Medicaid, Medigap insurance, long-term care insurance, age discrimination, durable powers of attorney, living wills, conservatorship and guardianship, or elder abuse. Elder law attorneys are devoted to serving seniors and can offer an especially sensitive ear concerning the sometimes difficult decisions involved in aging.
Do I need an Elder Law attorney?
Because of the expense of legal services, you want to be absolutely certain that your situation necessitates the assistance of a legal professional before hiring an attorney. Before consulting an attorney, you should consider the following questions: Is this a complex legal issue? Is it likely that you will have to go to court? Are there non-legal resources available to help you? Can you resolve this difficulty on your own?
How do I find a qualified, Elder Law attorney?
The most effective way to locate a qualified, elder law attorney is through a recommendation from a family member, friend, or an attorney you have consulted before and trust. You can also receive recommendations from the AARP (www.aarp.org/legalsolutions), the state bar association (www.hg.org), or the National Academy of Elder Law Attorneys (www.naela.com), a professional association of attorneys dedicated to improving the quality of legal services provided to the elderly.
Hiring an attorney is a very important decision, and you should ask a lot of questions before you make a final choice. Once you have chosen an attorney, you should continue to ask questions to ensure that you are clear on the steps necessary to quickly and efficiently resolve your legal issue.
This article was adapted from the National Academy of Elder Law Attorneys' website. For more information, please visit their site: www.naela.com.
This article was reprinted with permission from Guide to Retirement Living SourceBook, to access the original article and additional senior living resources in VA, MD, DC, DE, PA, NJ click here.