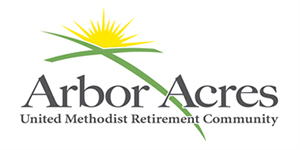 Arbor Acres' new assisted living center looks like a colonial village, an illusion well-crafted to entice the eye. Like all of Arbor Acres, the building evokes beauty and creative expression, the essential contributions of art to life.
Arbor Acres' mission, like fine art, has grown richer over time. Opening in 1980, Arbor Acres strives to enhance each resident's experience of aliveness. The very notion of "enhanced aliveness" collides with tragic misperceptions of retirement communities and the seniors they serve. Stereotypes about aging (the equation of aging with illness, ugliness, decline, and dying) fade in the light of life as it is experienced by Arbor Acres' residents. Thus, a quiet cultural revolution has occurred as old lies give way to the deeper reality that the entire canvas of the human life-cycle, not just the portion consigned to youth, can be painted in living color.
Arbor Acres, well appointed and landscaped, offers a setting where beauty invites residents to feel their senses quickened. The collection of original artwork displayed throughout the community plays a singular role in extending this invitation. Begun many years ago, the varied collection engages the eye, the mind and the spirit. Original art, rather than being merely exhibited, fulfills the role that art holds in a personal residence. It delivers beauty to the walls, energy to the space, and life to the resident viewer.
Achieving this within the assisted living apartment building required generous donors, careful selection, and judicious use of resources. Because of the art, the building is alive with graceful landscapes, whimsical worlds, and abstract portals to mystery and truth. The collection speaks in new voices as a relationship grows between the art and the viewer. Some of the 66 residents living in the building see and appreciate the art while others walk away from it challenged or even irritated. Regardless, the encounter awakens and enlivens the residents. By nature, art moves its audience.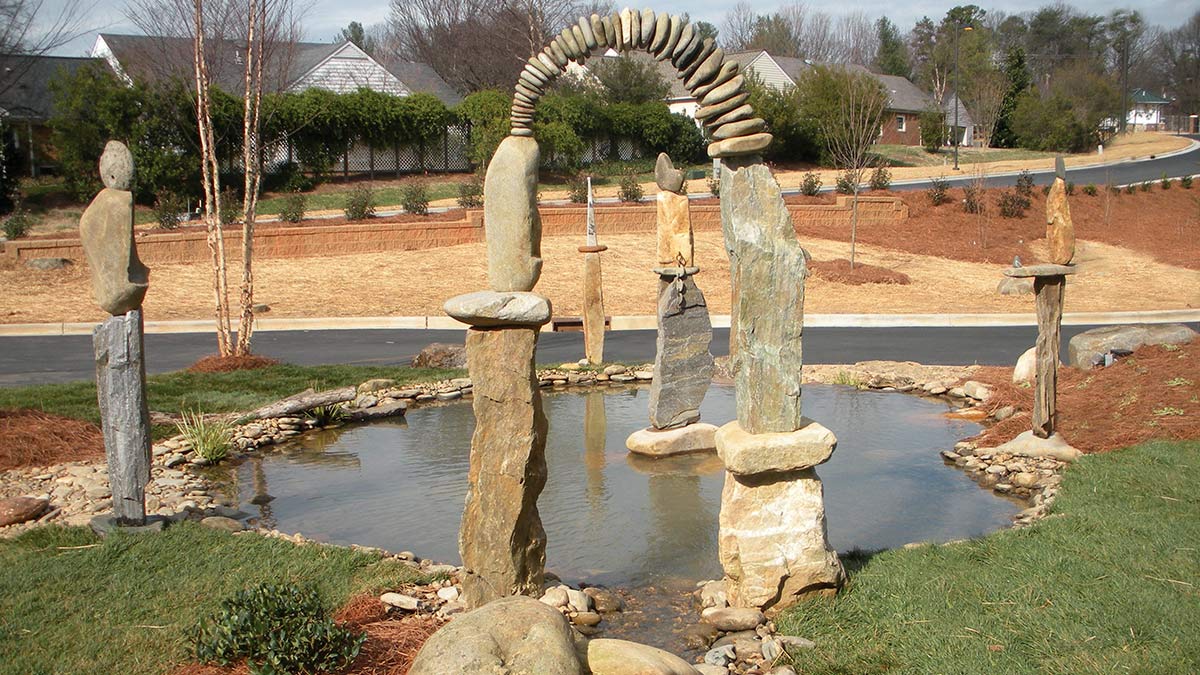 A garden in front of the new building features a circle of sculpted stone figures, a communion of ancients, titled The Counsel of Elders. When first shared with residents, reaction to the sculpture was swift. Some saw ghoulish specters. Others saw humanoid forms inviting them to contemplate nature's vast time frames and accumulated wisdom. The figures represent aspects of human wholeness, humanity in its physical, mental, emotional, intellectual, social, and vocational dimensions. These are the core components of aliveness Arbor Acres strives to cultivate in those it serves. Thus at the entrance to the new building there stands this powerful work of art, inciting controversy, exciting the eye and enticing many to reach more deeply into their souls.
Art arouses and inspires. Arbor Acres offers this experience of the heart's quickening to all its residents, now including those living in the "colonial village" known as Assisted Living.