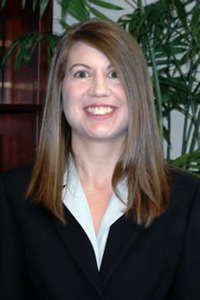 By Amanda M. Baxley
Amanda M. Baxley is an associate at Herring Mills & Kratt, PLLC. She practices in the areas of Estate Planning, Estate Administration, and Real Estate.
Despite the common misconception, everyone dies leaving an "estate." Simply defined, an estate is everything that you own all the way from your dog to your $1 million beach property.
Whether you have a probate estate is a different question. To answer this question, you need to understand what is meant by "probate." Probate is the process of moving your assets from your name to where they need to go. In some instances this requires court involvement. Your will should at least be filed with the Estates Division in your home county.
A probate asset is a non-directed asset which would need to go through probate to get to its destination. Examples would be your automobile or a checking account solely in your name. A directed asset which has already been assigned would pass outside of probate. Examples would be a life insurance policy with a beneficiary designation or a joint account with rights of survivorship.
Many people don't think about their estate this way and just want it to be "simple." Some have told family members how they want assets to be divided trust that will happen. However, this approach can be problematic. Will family members abide by your wishes? Are your instructions in the best interests of your estate? Telling family members how to divide your estate will not make the process simpler and, in fact, may make it more complicated.
The best way to avoid such pitfalls is to have a plan and put it into action. There are several tools that you can use to implement your plan. A will is one way to ensure that your wishes are carried out which gives you the flexibility to decide who gets what and how they get it. Your will does not cover assets that have beneficiary designations or other directed methods. Having a will doesn't completely avoid probate, but it can make the process much easier.
Another option is to transfer your assets before you die. This is especially beneficial with personal property or sentimental items. Beneficiary designations are another good tool, however, they have their own problems if not handled properly. They must be kept up-to-date and should include back-up beneficiaries.
You could also set up a revocable trust and leave all of your assets to the trust. The trust is owned by you and can be changed or terminated at any time. You also have flexibility with the trust provisions.
If you don't have an action plan, then you're stuck with the Intestate Succession Statute of North Carolina. This statute defines the default heirs and how your assets will be distributed, more than likely through probate. The probate process can be expensive and time consuming. There are filing fees based on the value of probate assets. The current maximum filing fees that can be assessed against an estate is $6,000. Compared to other states, this amount is relatively inexpensive, but the costs can add up.
If your executor hires an attorney to assist with the process, these costs would also be charged against the estate. Administration is relatively simple but can be lengthy. A typical estate cannot be closed for at least six months to be sure that all documents have been filed and compliance with all procedures have been met. If land in the estate is in another state, an additional probate may be needed to get the land titled in the appropriate name. Lastly, once probate has been opened, the file is a matter of public record and is available to anyone.
There are some benefits to probate, especially if family dynamics are an issue. The court would have final approval of all distributions made or money spent by the executor. Second, unless the will waives the bonding requirement, a bond will protect your estate and/or beneficiaries if any assets were misappropriated. Third, the probate process helps ensure that administration of your estate is handled according to the law and that ownership is carried out based on the estate administration statute and not how your family members want the property to be distributed.
In the end, making sure your estate will be handled properly at your death is just as important as building your assets during your lifetime.