Dr. H. Christopher Coley
Dr. H. Christopher Coley is a very talented and compassionate physician and surgeon in Greensboro. He is board-certified in General Surgery by the American Board of Surgery and in General Cosmetic Surgery by the American Board of Cosmetic Surgery and is also fellowship trained in Hand and Microsurgery.
CoolSculpting® is a procedure that safely removes stubborn fat cells by freezing them. This is a non-invasive procedure – meaning that it does not require surgery. CoolSculpting® is perfect for men and women who have stubborn fat areas on their bodies, such as the abdomen or love handles. During your consultation, Dr. Coley will decide if you are a candidate and will devise a treatment plan to meet your goals. A difference is usually noticed in the treated area after just one treatment; however, more treatments may be needed to remove all of your unwanted fat cells.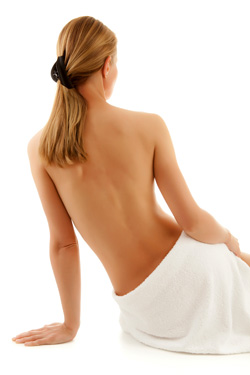 How Does CoolSculpting® Work?
CoolSculpting® is not a weight loss procedure for obesity; it gets rid of unwanted bulges on certain areas of your body. After you and Dr. Coley have decided which areas need to be treated, the CoolSculpting® device is placed on your body, and the fat bulge is drawn between two cooling panels. There will be a sensation of firm pressure and pulling which ensures the area is effectively treated. The fat cells under the skin are crystallized and are naturally eliminated from your body, leaving your skin unharmed.
How Long Is a CoolSculpting® Treatment Session?
During the consultation, Dr. Coley will determine how long your treatment sessions should be. They are typically between one to three hours. During the treatment sessions, you can take a nap, work on your laptop, or read a book.
Save Time at Coley Cosmetic
We are the only practice in Greensboro with two CoolSculpting® machines. Unlike other practices, your treatment is twice as fast because multiple areas may be treated at once. Or you can come with a friend or significant other and be treated at the same time.
How Long Is Recovery Time after CoolSculpting®?
After a CoolSculpting® treatment, you will be able to return to your normal daily activities. Many people return to work right after a treatment. There is no downtime after a CoolSculpting® treatment since the procedure does not require surgery. Some minor discomfort may be felt that lasts for a few days after the treatment
Is CoolSculpting® Safe?
CoolSculpting® is safe and FDA approved for treating fat areas on your abdomen and flanks, better known as love handles. CoolSculpting® is the coolest, most innovative, non-surgical way to lose those annoying bumps and bulges of stubborn fat.
How much does it cost?
The cost of treatment is determined after a consultation with Dr. Coley and staff. Costs vary by the number of areas treated and the number of treatments needed to to make the patient look and feel happy. Prices start at $600 per area.