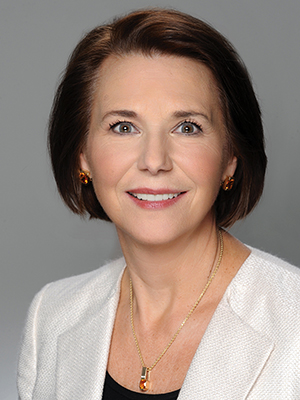 Linda P. Erickson
Linda P. Erickson, CFP®, is the president of Erickson Advisors and a registered principal offering securities through Cetera Advisor Networks, LLC, 336-274-9403 lindae@ericksonadvisors.net.

Financial abuse of seniors is on the minds of "watchdogs" and increasingly reported in the press. Most of us react with a shrug and a "Not me or mine." Actually, we need to pay attention to the warning signs and take sensible precautions.
Most victims will not talk about their exploitation because the negative impact is not just financial; it's emotional. Fear and embarrassment can cause silence. Understand that financial abuse is not only the obvious stealth of money or assets by forgery or internet scams. It can also be the slow draining of resources by people the abused trusts, often family members
So what can we do to prevent financial abuse of ourselves and our loved ones and to recognize it when it is occurring? Rajusharee Chateravarty in a recent issue of Financial Planning (6-25-15) cites the following vulnerabilities:
Baby Boomers are less "tech" savvy and, therefore, easier to scam or defraud.
Matriarchs and patriarchs are less able to decline taking on the responsibility for non-disabled children.
The financial landscape is complicated. If there is a "gentle slide" into diminished capacity, a fertile ground for exploitation is created for less scrupulous relatives, acquaintances or, worse, new on-line friends.
There are several concrete steps you can take to be alert to signs of exploitation.
Have a log of all of your accounts and balances. Review this list looking for substantial changes. If you see some, question why this happened.
Create a "Trusted Team" of Power of Attorney agents, children, a Financial Planner and, if applicable, a Co-Trustee. Make sure they all know who is on the team and what role each plays.
Give or get permission to contact other family members or professional advisors on the team if something seems awry in order to share information now before there is an issue. Then it might be too late.
Move your non-retirement assets to a Revocable Living Trust and assign a Co-Trustee who can provide a second set of eyes on the movement of assets or withdrawals of money.
Involve your children in family meetings. We have used these meetings for years and have found everyone is reassured knowing who is responsible for what role, such as Power of Attorney, when a deteriorating or crisis situation arises.
Get a second opinion from your trusted advisor for any financial request or sales or investment idea that comes from someone else.
Review regularly and update as needed your will and Power of Attorney documents. If you don't have these documents, takes steps immediately to get them. (I recommend using a competent attorney.)
Be safe!