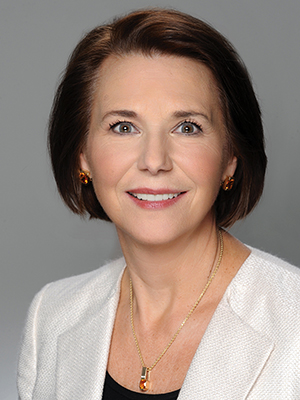 Linda P. Erickson
Linda P. Erickson, CFP®, is the president of Erickson Advisors and a registered principal offering securities through Cetera Advisor Networks, LLC, 336-274-9403 lindae@ericksonadvisors.net.

When my father died my mother turned to me, as a financial professional, to answer her many questions. As most families of that generation did, my father handled the investment and income management. Without him, my mother needed assurances on many issues he handled. By far the most important question, the one that kept her up at night, was "Do I have enough in savings and investments to provide the income I need?".
I am happy to report that Mom is enjoying her life with friends, traveling, taking weekly Tai Chi classes (always followed by brunch with "the girls"), and attending many family events. She has been able to stretch her modest asset base for quite some time. Even at age 92, and with this busy schedule, it looks as if she will have what she needs for many more years. That doesn't mean she doesn't worry – that's what women do. I believe she is grateful for the professional guidance and management of her remaining assets. And that leads me to assume that most women in her position, widowed but with a long life to live ahead of her, would benefit from the advice and life counsel of an experienced financial professional.
If I had not been there, who should my mother have turned to? Of course, family to a certain extent is helpful, but a true professional can most often give the best objective advice to assure a successful pursuit of all her new financial goals. That professional should have credentials or some proof of education, certification, and skill. A professional's experience, personal rapport, and a support staff who will be there for the many calls and questions that will arise are critical. There is much debate over how advisors should be compensated. Whether it is a fee-based compensation or commission based, it is critically important that it be transparent, easily understood, and "right sized." A surviving spouse may not know too much about investments, but she easily understands the idea that performance statements are lower when calculated after fees or commissions than before, and she will be able to judge whether the compensation paid is fair.
My understanding of the job of an advisor who works with a surviving spouse is to maintain her lifestyle for the duration of her life. Period. This requires professional knowledge, excellent communication skills and experience working together through tough life transitions. Sometimes the advice is not what a widow wants to hear at that moment, but it can be communicated in a way that she will understand the "Why?" of it. In my experience this honest communication is rewarded with a sincere "Thank You" for keeping all eyes on the mutually shared objective of adequate income over a long life.