Nine historic sites have been recognized by the NC Department of Natural and Cultural Resources, and added to the National Register of Historic Places, bringing the number of the state's historic sites to more than 3,000.
NCDNCR Secretary Susi Hamilton noted the value of federal and state incentives that assisted private preservation initiatives, including tax credits for rehabilitating National Register properties. More than 3,573 rehabilitation projects with an estimated private investment of over $2.398 billion have been completed throughout the state.
Arthur C. and Mary S. A. Nash House, Chapel Hill, is significant for its association with architect Arthur Cleveland Nash who came to Chapel Hill in 1922 to serve as architect during UNC's major expansion period. The Nash House, his personal residence, was designed during the most productive and significant period of his career.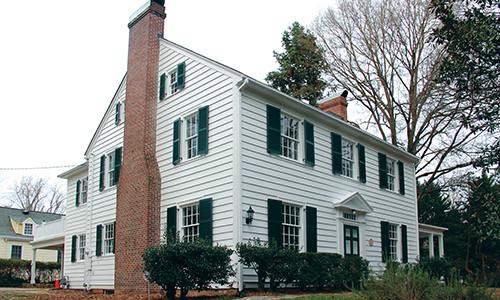 ---
Depot Historic District Boundary Increase, Raleigh, adds three properties to the existing historic district listed in 2002: the ca. 1914 Swift and Company Warehouse, the ca.1914 Swift and Company Warehouse No. 2, and the ca. 1918 Caveness Produce Company Warehouse. All three are wholesale distribution warehouses built close to railroads for the easy movement of freight.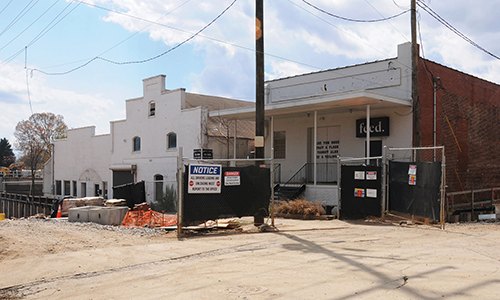 ---
Granite Mill, Haw River located on approximately 31 acres on the Haw River's east side, began operating in 1844. By the 1880s, the textile mill was one of the top manufacturers of cotton yarn in the state, playing a significant role in corduroy production. Granite Mill is also a significant local representation of late 19th- to mid-20th century industrial design.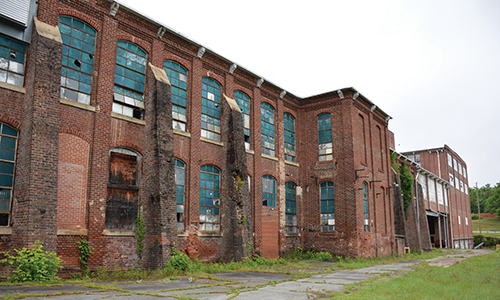 ---
Highland Park Mill No. 1, Charlotte, originally known as Highland Park Gingham Mill, constructed in 1891, was Charlotte's fifth cotton mill. By 1907 it had grown to be the nation's third-largest gingham producer with the inclusion of two other plants—Highland Park Mill No. 2 in Rock Hill and Highland Park Mill No. 3 in north Charlotte. The industrial complex encompasses a series of interconnected, one- and two-story, flat-roof, rectangular buildings erected through 1992.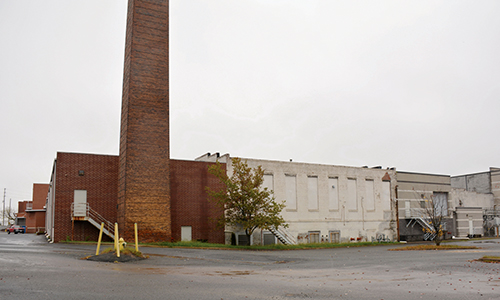 ---
Morehead Hill Historic District Additional Documentation, Durham, encompasses the larger, more stylish homes as well as the working-class homes in one of Durham's first suburbs. The Franklin and Brame houses, both constructed ca. 1901, are one-story, triple-A-roofed frame cottages,e separated from the rest of the Morehead Hill neighborhood by the Durham Freeway in the 1960s.They are typical of houses built for employees of the tobacco factories by independent developers.
---
R. J. Reynolds Tobacco Company Buildings 2-1 and 2-2, Winston-Salem, were erected at RJR's satellite facility, known as "Tiretown," three miles north of the downtown. Building 2-1 housed two essential elements of the tobacco manufacturing process: stemming and refrying. Building 2-2's completion provided more square footage for the redrying process with installation of more advanced equipment and incresed efficiency.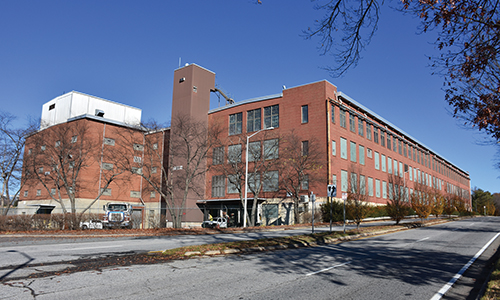 ---
Banner Elk School, Banner Elk, designed by architect D.R. Beeson and constructed in 1939-1940, is the only building in the community that represents an early 20th-century effort in Avery County to consolidate and improve the public schools with assistance from federal New Deal programs. It is an excellent and intact example of a WPA-funded school building displaying elements of the Colonial Revival style of architecture.
---
J. M. Bernhardt Planing Mill and Box Factory – Steele Cotton Mill, Lenoir, constructed in 1896, was the largest manufacturing enterprise in the growing city. In the late 1910s, the property was sold and converted to the Steele Cotton Mill, later Hayes Cotton Mill. The building is also an excellent and intact example of early to mid-20th century industrial design, featuring load-bearing brick walls with segmental-arched window and door openings and heavy timber framing on the interior.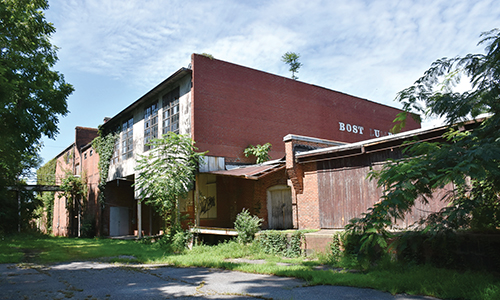 ---
Lenoir Cotton Mill – Blue Bell, Inc. Plant, built in 1902 and 1903, displays characteristics of early twentieth-century industrial architecture, including load-bearing brick and segmental-arched window and door openings. Notable is the three-stage brick tower on the building's façade. It remained the largest of Caldwell County's seven textile mills until closing in 1935. In the 1950s, Blue Bell, Inc., leased and enlarged the building for an expansion of its retail and military apparel production.