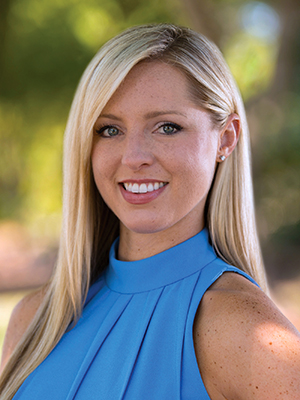 Courtney B. Hodges
Courtney B. Hodges, MBA, is the vice president of Marketing and Communications for the Association for Home & Hospice Care of North Carolina (AHHC). Contact her at 919-848-3450 or courtney@ahhcnc.org.

If you find yourself needing healthcare at home, or if your loved one is in need, you may be wondering where to start.
Suddenly facing an illness or disability, whether short or long-term, can be overwhelming. There are terms used within the healthcare at home industry that may seem confusing to those who don't deal with it on a regular basis. Hopefully this article will clarify some of those terms and help guide you on the path to getting the care you need.
There are many services provided in the home, but for now we'll focus on two types: home care and home health. Home care and home health are distinct types of care that are both provided in a home setting. The key difference between them is that home care is non-clinical care and home health is clinical care.
Home Care
Home care services do not require a licensed professional prescribed by a physician. A home care worker (often referred to as an in-home aide, home care aide, or a certified nursing assistant) can help a person with activities of daily living (ADLs) like remembering to take medications; preparing meals; transferring from a chair, toilet or bed; bathing; getting dressed; light housekeeping; or transportation to and from doctors' appointments.
A home care worker can also provide companionship to an older adult or an adult with a disability — engaging in a favorite hobby, watching movies, or simply conversing about their past or events of the day.
This type of home care is not covered by Medicare and is usually paid for by the individual or family. However, there are government-funded programs that can help. Many home care services are reimbursed by Medicare, Medicaid, worker's compensation, private or group health insurance, HMOs, veteran and military benefits (CHAMPVA), or through other special funds such as block grants.
Patients and/or family members may directly contact home care agencies to access services. Your physician may also make recommendations about home care and, if needed, will provide the necessary medical orders for home care services.
Home Health
Home health provides skilled services, including nursing care and physical, occupational, speech, and respiratory therapy. The agency will send a licensed professional to assess home health needs and develop a complete care plan. These services are usually short-term, as in the case of a person recovering from surgery or other health issues.
Medicare will cover home health if it is ordered by a physician and the person is homebound and in need of skilled services.
A home health care agency employs the healthcare professionals sent to the home and must be licensed by the state. Many seek additional accreditation to assure consumers that they have met quality standards. Common accreditations are Accreditation Commission for Health Care (ACHC), the Community Health Accreditation Program (CHAP), and The Joint Commission (JCAHO).
Whenever anyone on Medicare is discharged from a hospital and is prescribed home health services (i.e. physical therapy following a hip fracture), a hospital social worker or case manager will present the individual with a list of Medicare-certified agencies to consider. When you find an agency, make sure it has been certified by Medicare so that the services qualify. Medicare certification also means the agency has met federal minimum requirements for quality patient care and management.
Finding a Provider
Many families find that utilizing home care and home health services simultaneously result in beneficial outcomes. For example, during recovery after a hospitalization, the home health staff will address clinical and rehabilitative needs during the transition home, while a home care aide can help with activities of daily living and household chores.
Home care and home health agencies are licensed by the North Carolina Division of Health Service Regulation. You will find that some agencies offer both home health AND home care. The Association for Home & Hospice Care of North Carolina offers a Home Care & Hospice Directory, where you can search for an agency by county.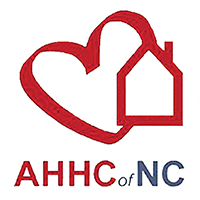 About AHHC of NC
The Association for Home & Hospice Care of North Carolina (AHHC) is a nonprofit trade association representing providers of home health, hospice, palliative care, personal care, private duty nursing, and companion/sitter services. It was established in 1972 and currently has a membership of over 750 provider agencies and vendors, who provide products and services. Visit www.ahhcnc.org for more information.