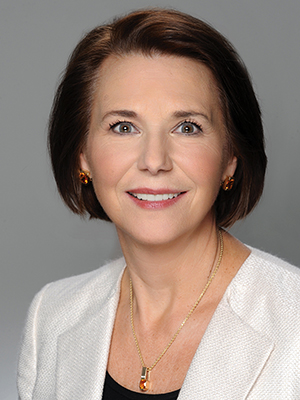 Linda P. Erickson
Linda P. Erickson, CFP®, is the president of Erickson Advisors and a registered principal offering securities through Cetera Advisor Networks, LLC, 336-274-9403 lindae@ericksonadvisors.net.

Gathering with friends and family over the holidays reminds us how very thankful we are for all that we have. And even though another holiday season has passed and we're moving into a new year, it's not too early to think about the next season of giving.
Especially when we think about younger children or grandchildren, many of us think about giving gifts with some lasting meaning or usefulness.
This message will not attempt to lay out the new and surprising news (for some) that charitable gifts may not be deductible going forward. That's for another article. Rather, I'd like to suggest an old idea that's new again: Experiences rather than things, and gifts which build a legacy and teach at the same time.
For young children, stick with the fun things to open—along with a fun experience to share. There is nothing quite as special as a day with Nana at the zoo, or at the Science Center, or at the Museum of Art. The experience is fun because it's different, maybe unusual, something to look forward to, and an experience which might have lasting impact.
I know a check in an envelope is a "thing" and it's not one which is exciting to wrap nor to open, but the shared experience of investing for and with your grandchild, great niece or nephew, or even that teenager in your life can be a gift with impact. I'm talking about a gift to either a custodial investment account or savings account. Each year's gift can and should be followed up with a visit and talk about the statement. What does it tell us? Why do we invest? How does it grow? What can I do with it? The teenager will want to know when he or she can spend it. Lessons around patience, consistency, compound interest, investment vocabulary, and maybe even tax reduction if held in a 529 Plan, can be ongoing and impactful over a lifetime.
The opportunity to teach a child some basics of financial literacy is truly a gift for both the giver and receiver. Spending time, and a little money, with a young someone you love, passing along life lessons along with real life skills can be a tremendous gift for a young person over time. The challenge, of course, is to make it fun—nothing gets in the way of learning more than "boring lessons" and "someday you will thank me." So, challenge yourself—how to make the gift of an intangible "fun"?
OK, maybe you have to pair the experience and the annual gift to a custodial account with something that is fun to open and experience that very day, but consider a gift or two that might have some lasting impact.
Before investing, the investor should consider whether the investor's or beneficiary's home state offers any state tax or other benefits available only from that state's 529 Plan. For a comprehensive review of your personal situation, always consult with a tax or legal advisor. Neither Cetera Advisor Networks LLC nor any of its representatives may give legal or tax advice.