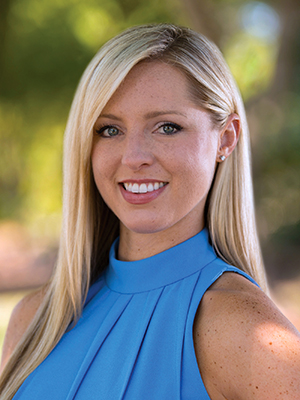 Courtney B. Hodges
Courtney B. Hodges, MBA, is the vice president of Marketing and Communications for the Association for Home & Hospice Care of North Carolina (AHHC). Contact her at 919-848-3450 or courtney@ahhcnc.org.

In the last column, "Choosing Healthcare at Home Services", we discussed differences between two types of care: home health and home care.
Finding a home health care agency is probably the last thing you'd imagine you'd be doing! However, you may encounter a situation in which you or a loved one may require additional short-term medical care prescribed by a physician, such as physical therapy following a knee replacement or a hip fracture.
Whenever anyone on Medicare is discharged from a hospital and is prescribed home health services, a hospital social worker or case manager will present the individual with a list of Medicare-certified agencies to consider. When you find an agency, make sure it has been certified by Medicare so that the services qualify. Medicare certification also means the agency has met federal minimum requirements for quality patient care and management.
You can also search online to compare how well home health care agencies perform with Medicare's Home Health Compare tool. Additionally, you may find a list of North Carolina home health providers listed in the Association for Home & Hospice Care of North Carolina's Home Care & Hospice Online Directory, directory.ahhcnc.org.
What to ask
When you interview a home health agency, there are a number of important questions to ask:
Are you licensed by the state?
Are you certified by Medicare?
Do you have any accreditations from professional organizations? If so, please tell me about them.
Are the workers you send your employees or contracted employees?
What type of background checks do you conduct on your employees?
If the worker does not show up when scheduled, will you send a replacement immediately?
What type of progress reports can I expect from each type of professional providing care?
Will you send a replacement if the worker is not compatible with the person receiving care?
What can I expect to pay if services are not covered by Medicare, Medigap, Medicaid, or long-term care insurance?
To whom should I speak regarding care status?
How do we appeal to Medicare if we think more care is needed?
Can you put me in touch with someone who has used your services?
Are you a member of a trade organization?
Finding a home health provider doesn't have to be a daunting task. By asking the right questions and exercising due diligence, you are setting the stage for a successful home health experience.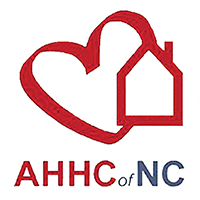 About AHHC of NC
The Association for Home & Hospice Care of North Carolina (AHHC) is a nonprofit trade association representing providers of home health, hospice, palliative care, personal care, private duty nursing, and companion/sitter services. It was established in 1972 and currently has a membership of over 750 provider agencies and vendors, who provide products and services. Visit www.ahhcnc.org for more information.